Teddy Goff led a team of more than 200 people focused on digital media for President Obama's re-election campaign. They generated more than 133 million video views, developed innovative tools to build grassroots communities, and raised more than $690 million. Recently, he and two colleagues formed a strategic marketing consultancy, Precision Strategies. Here, Goff talks about the importance of cultivating relationships and how President Obama's re-election campaign ultimately relied on the effective use of predictive analytics.
What was the digital campaign's key contribution  to President Obama's re-election?
 It put supporters back into a primary role. We realized the most important thing we could do on the digital side was to cultivate relationships with the supporters on e-mail, Facebook, Twitter. We wanted to keep them inspired, engaged and informed. If we gave those people a reason to hit the retweet button every now and again, hit the share button, they could reach almost everyone in the United States more powerfully than we as a campaign operation ever could. President Obama on election day had about 34 million Facebook fans. Those people were friends with 98 percent of the U.S.-based Facebook population, which is more than the number of people who vote.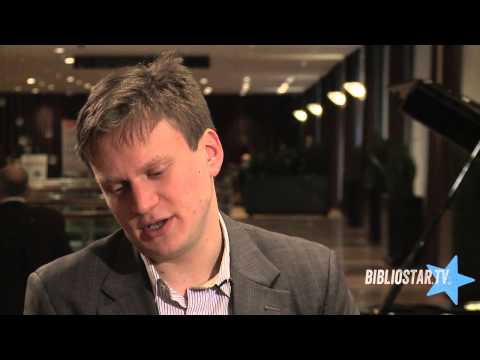 Why are social networks so powerful in politics and business?
Social networking technologies are giving ordinary people more resources, more access to information and to each other. People are so turned off to politics today. They're turned off to political advertising. But they trust their friends. It's the same in business. Every business is going to be increasingly relying on ordinary people to transmit their messages. Everyday people can do a lot of damage if they're not getting a positive experience, or they can become the best marketing engine a business could hope for.
 Did you deliberately craft a system of engagement across platforms?
 We tried to think about our relationships in as holistic a way as possible. Political campaigns have often thought about online supporters as being a different constituency than offline supporters; volunteers as being different from donors. But most volunteers donate and most donors volunteer. So you're able to get a much more complete picture of a person if you integrate all sources and we had some success doing that. We wound up toward the end with a unified database that pulled in donor data, online data from clicks, and volunteer data, as well as commercial data. That gave us a much more comprehensive picture of who people were, so we could serve them better.
 Can you talk about the importance of authenticity in an age of social media? 
 It's simple. You can't fake it. You cannot use a lot of banner advertising or a clever tweet to paper over the fact that your product is no good or your corporate values are awful or that you don't treat people well. All of these changes in technology are making companies be better because they've got no choice. They can't get away with not being authentic. Sure, your tweets should be clever and your banner ads should be great, but all of that stuff decreases in importance as the Internet imposes greater accountability and visibility into the business.
 Do you have any advice for how companies and can be more agile in this world of real-time information?
 Well, the first thing I would talk about is structure. I do some consulting with large corporations that have a marketing department and a sales department and a PR department and a communications department and maybe a brand department. It's an organizational scheme that pre-dates the Internet. That may have worked for creating a TV ad or a press release, but that's not a process conducive to firing off a tweet out during the Super Bowl blackout because every department is fighting over the new toy. By contrast, we didn't have to deal with legacy systems, and so there was never a question that digital would be a free-standing department co-equal to everything else. As a result, we didn't have to have a cross-departmental battle over every last thing or argue our case to a manager who was coming at things from a completely different point of view. I guess the point is that certain structures and incentive systems prevent agility. It's better to not have to contend with that.
 How did you use predictive analytics?
 We predicted where people stood, how likely they were to vote, and even the likelihood that our contact would have an effect. Our analytics team not only predicted how people were going to vote but also how people were going to vote at various times of day. In a way, the entire campaign was predicated on a couple of big predictive models. A campaign has a finite number of door knocks or phone calls that they can make or commercials that they can run. So the whole ballgame is making sure you use those resources as efficiently as possible. You never, ever want to send a volunteer to go knock on a door where the person is not going to vote for President Obama because that's one fewer door knock you can make. There were certain situations where we determined that a token knock actually had a counterproductive effect. So we weren't only looking for undecided voters; we were looking for persuadable voters likely to be moved in the right direction. That's all predictive modeling.
 What's next in your career?
 Social media and the Internet are forcing people and organizations and governments to do better work and treat people in a more responsible way. Being involved in that, I think, is a real privilege. I've done that in the political world. Doing it in corporate settings or with non-profits sounds like a pretty fun way to keep that going. I do think that certain kinds of injustices, whether it's bad behavior by companies or politicians, are inevitably going to go away. But it makes a big difference whether they go away in 10 years because people like me are screaming for change at the top of their lungs or in 100 years because the practitioners wind up drowning in the rising tide that they didn't see coming. Look at what's happening right now around marriage equality. The issue has completely turned around in nine years and the Internet is driving that. It's probably inevitable that this issue will be resolved, but I'm a 27-year old gay man and I'd like to see this issue resolved by the time I'm 35 and not 50. The Internet gives people like me the ability push things more quickly than they otherwise could be. I think that's a good thing, and a good way to spend one's time and energy.
By Michael Zerbs
Sensitivity around risk management is no longer solely a concern for large financial services organizations. In an economy still freshly scarred by the global financial crisis, what we are seeing is a pervasive questioning of the fundamental assumptions that large organizations, and individual investors so easily took for granted pre-crisis.
Questions that are now top of mind include, do I fully understand risk exposures across my organization? Can I trust my governance processes to sufficiently ensure accurate risk reporting? Can I accurately quantify the riskiness of a transaction? And, is my point of reference for riskiness really reliable?
These questions – while shaped by evolving risk regulation – are business issues, not compliance issues. Organizations in a wide variety of industries now understand more than ever that risk is intrinsically bound to decision making, and that navigating this relationship between risk and decision making is critical for performance. Our clients are challenged to operate and perform optimally in an environment that is increasingly complex, regulated and competitive.  However, thanks to analytics they now have the tools at their disposal to harness insights that simply were not previously available. Continue Reading »
By William Fuessler
I have always loved the finance profession, and thrived on the challenging nature of the business.
No two days, no two weeks, or two months are ever the same.
Change is virtually the only constant in today's business. Within the past decade, the rising forces of digitization, globalization and Big Data have accelerated the pace of change and have made the landscape fiercely more competitive.
Having an intimate view of the business, finance leaders have access and insight over details large and small related to business unit performance, costs, trends in customer growth and paths to innovation. They know the peaks and valleys, the risks and rewards, and what's working, and what's not.
Armed with this insight, finance leaders have the power to extend their influence over decisions related to a broad set of priorities related to corporate spend, new product development, customer growth strategies, R&D, HR/talent investments, and acquisition strategies just to name a few areas.  Continue Reading »
By Kim Whitler
What are the biggest challenges facing marketers across the globe? According to a hot-off-the-presses study conducted globally by IBM (500 marketing managers) across 15 different industries, creating growth (through the acquisition of new customers) and sustaining growth (through superior loyalty) is at the very top.  Forty-two percent of respondents suggested that acquiring new customers and 36 percent suggested driving loyalty and satisfaction were the biggest challenges facing their organizations.
While these results aren't earth-shattering as it is likely that a survey a decade ago would have yielded a similar pattern, what is surprising is the items at the bottom. Only 21 percent of the respondents suggested that measuring ROI was the most challenging problem they faced, behind branding, leveraging data, understanding and effectively using social channels, and creating positive experiences for consumers. A few years ago, measuring ROI was at the top of everybody's list. This perhaps suggests a sign of the times – that a tough marketplace, increased competition, a more global marketplace, and more savvy consumers has made growth especially challenging. Continue Reading »
By Joyce Phillips
It used to be that next generation technology to make humans smarter, faster and at the top of their game was the stuff of cinema and science fiction.
Here at ANZ, we are exploring a groundbreaking solution that holds this very same promise – a cognitive assistant, if you will, that can empower our regional bank advisors to better serve our two million wealth management clients.
To understand why and what we're doing to foster this innovation, it's important to start with the perspective of the customer.
Imagine yourself entering a regional bank branch. You've arranged an appointment with the branch's financial advisor, to discuss the life you want for you and your loved ones upon your retirement, and the solutions you need to achieve it.
Two of the key questions you and your advisor need to address are: what types of insurance, retirement and banking solutions do you have now, and do they cover you in a way that will safeguard your assets and yield a secure, well-funded retirement. Continue Reading »
By Randall Beard
It's often said that marketers are drowning in data, but here at Nielsen, we have an idea for turning that harrowing experience into an insightful deep sea exploration.
For decades, Nielsen has been in the business of empowering brands and agencies with the information they need to understand and build connections with consumers.  We do this by measuring the advertising and media content people watch, the goods and services people buy – and very importantly, by spotting connections between the two. Why are these connections important? If you know what ads people are exposed to, and you know what those same people buy, you can get a lot smarter about how well your advertising is working and how to make it work better. Continue Reading »
By Manoj Saxena
Social and technological shifts are driving rapid change, altering ways in which individuals interact with one another, learn, and attend to their personal and business needs. These shifts offer the potential to strengthen the relationships between companies and their customers—enabling more individual and directed communication and allowing organizations to cater to individual needs. Yet, for many, today's online customer experiences lack personalization, timeliness and trust.
But what if companies could offer their customers the kind of personalized and knowledgeable assistance when they're online or on the phone that people have come to expect from top-flight customer service delivered in person? We believe that a new generation of cognitive systems will do just that. They will provide individuals with intelligent personal digital assistants that interact with them, answer their questions, and help them make complex purchasing decisions or solve problems they're having with products like cell phones, computers and consumer electronics devices. Continue Reading »
By Lori Steele 
This week, C-suite attendees representing all aspects of technology-fueled commerce will be convening at the IBM Smarter Commerce Global Summit in Nashville. Among the participants will be L'Oréal USA, with whom IBM is working on a three-year project for procurement services supported by an advanced cloud analytics solution to help transform the way L'Oréal USA buys from its large network of North American suppliers.
Over the years, L'Oréal USA has rapidly grown through both acquisitions and organically through its existing brands. With the new market advancement, the company's ecosystem of suppliers and vendors has grown exponentially. In order to continue to realize more savings from procurement, L'Oréal USA needed its procurement workforce compliant with its spending processes to attain the best buying advantage. Continue Reading »