Archive for September, 2009
September 30th, 2009
16:43
On the eve of the Smarter Cities Summit in New York City, I thought I'd share this asset: the channel of all posts tagged "cities" on the Tumblr site we started almost a year ago as a microblogging companion to this anchor blog:
September 29th, 2009
18:59
I wonder if a new zeitgeist will emerge around the city as the solution to sustainability.  Green Metropolis, a new book by the New Yorker's David Owen, stands conventional eco-wisdom on its head and argues that cities like New York are far greener and eco-friendly than suburban or rural living, and that city living is the solution to global sustainability issues.
While Owen offers few solutions and is too negative on many policy options, his book is a compelling read that may help to recast the conversation around city sustainability. With IBM holding its Smarter Cities New York Summit later this week, now is the time to start talking.  More details on how to participate are below.
Owen argues that for centuries, conventional environmental wisdom has been to paint cities as dirty, polluted, congested, crime-ridden places divorced from nature. "Living closer to the land" has been the solution – generating flight to the suburbs and rural areas. Owen posits that the exodus has caused sustainability problems by forcing people to take to their cars to satisfy basic needs, overbuild housing capacity, and over-consume natural resources.
City residents, meanwhile, live more efficiently and have a lower per capita impact on sustainability indicators. For instance, the average New York City resident generates less than 30% of the national average of greenhouse gases. New Yorkers generally live in smaller apartments with fewer possessions, don't own cars, use 10 times more public transport , create less waste and use less energy per capita than average Americans. Owen neatly summarizes city life as "living smaller, living closer, and driving less" and calls them the keys to sustainability. Narrow streets, wide sidewalks, densely-packed buildings, mixed-use zoning and extensive public transportation – i.e. city life – are the answers to the problems created by sprawl.
These results are achieved not through high-minded regulations but rather through daily necessity driven by the urban environment. If all Americans lived like New Yorkers, global warming wouldn't exist.
How to get there is a key issue that Owen admits remains "a frustrating mystery." Owen doesn't do a comprehensive job of following all of the effects, impacts and feedback loops of various policies.  As a result, he is overly negative on many potential solutions, including market-based solutions like congestion pricing.  Owen attacks congestion pricing because clearing traffic makes driving more attractive – but he fails to adequately analyze the pricing mechanisms that counter this effect. The results of IBM's work with Stockhom on their congestion pricing system demonstrates that the right pricing scheme can dissuade driving while clearing streets.   The solution reduced traffic and congestion by 18%, stimulated public transportation ridership by 7%, reduced road traffic greenhouse gas emissions by 14-18% and improved air quality in the city.
And we'd also starve to death if everyone moved into high density cities. Owen recognizes that cities depend on externalities to survive. Clearly, the right policy mix needs to include urban, suburban and rural transformation initiatives. Green Metropolis doesn't figure any of this out, but it does provide fertile ground for others to plant ideas.
Where will those ideas come from? IBM's upcoming Smarter Cities New York Summit hopes to surface new ideas on how to tackle city sustainability issues.  This event, in collaboration with the Partnership for New York City, CUNY and others, will be held on October 1-2 and bring together thought leaders on urban issues from across the spectrum. The four-part agenda includes collaborative break-out discussions on what it takes to build a smarter city.  If you're not at the New York event, you can follow the discussion online via Twitter and the #smartercity tag and, of course, here on asmarterplanet.com.
You can find reviews of Green Metropolis from the New York Times and Washington Post here.
**
Editor's note: The good people at the NRDC just posted a great review of Owen's book today too on their Switchboard blog.
September 28th, 2009
22:55
A Point of view by Guy Blissett, IBM: Major stresses are appearing across the global food value chain, as longstanding issues such as population growth, contaminations and recalls, counterproductive farm subsidies and trade policies, and food waste—are exacerbated by newer issues like climate change and drought, high energy prices, plateauing crop yields, consumption changes, globalization and diversion of crops for biofuels. As a result, we are seeing significant price volatility, shortages, government interventions and a growing realization that the current model is not sustainable. Agriculture is already the largest human use of water, comprising an estimated 69% of total, and yet based on existing trends we will likely need to double the food supply by 2050. Clearly, a smarter approach to managing our food value chain is needed. And while technology alone cannot solve the crisis, its application to create a value chain that is increasingly instrumented, interconnected and intelligent is essential.
Most experts believe that enough food is currently produced to feed the world's population. Indeed, from the multinational agribusiness to the family farmer, food is being produced in unprecedented quantities around the globe. However, much of the food produced is never actually consumed; Indeed as much as 50 percent may be lost or wasted between the farm and the fork. Food spoils in the field and is damaged in processing or transit. Vast amounts are also discarded due to spoilage or exceeding shelf life. A further portion is contaminated and must be removed from the supply chain, and still more is wasted by consumers and purveyors who for various reasons prepare more food than is needed.
In addition to this waste, tremendous inefficiencies remain in the supply chain as CP manufacturers, suppliers and retailers fail to collaborate effectively on sales, production, shipment and marketing forecasts – generating out of stocks, over stocks, and excessive handling and shipping activities. Out of stocks alone are estimated to cost the average consumer products company 2.5 percent of sales. Collectively these problems mean that already approximately one billion people, 15% of the population, go hungry each day and 5.6 million people die of starvation every year, according to UN estimates. At the same time, too much food is consumed by too few, already more than one in three Americans over the age of 20 are obese, and per capita consumption of water and energy intensive proteins continues to rise with incomes.
The world will continue to change rapidly as more people eat more food and specifically more water and energy intensive foods like meat and dairy, and crave fuel for their cars, collectively placing unprecedented pressures on natural resources and the systems we
use to manage them. The UN secretary general has estimated that it will require $15 billion to $20 billion a year in new investments and innovations in agriculture and technology to address these challenges. While technology alone cannot solve this unfolding crisis, its application to create a smart food value chain that is increasingly instrumented, interconnected and intelligent is essential.
Why will a smarter food value chain be instrumented? Because it will use sensing and tracing technologies, such as radio frequency identification (RFID) and barcodes, to enhance visibility as meat, fish, dairy and produce moves from the farm to the fork, lowering waste and spoilage and reducing costs. Sensors can also enable more efficient production methods by reducing irrigation, pesticide and fertilizer requirements, boosting yields and monitoring moisture, temperature and airflow during storage to minimize spoilage.
A smarter global food value chain will also be interconnected: creating visibility and connectivity across all the disparate ranches, farms, feedlots, storage bins, manufacturing and processing plants, warehouses, and retail stores that together form the global food value chain. This connectivity is increasingly important as food today is rarely consumed where it is grown or raised, frequently exported to low cost markets for processing or packaging, then re-exported as a finished product for consumption. For example, cod caught off the coasts of Norway may be shipped to China for processing into filets, only to be shipped back to Norway for sale to consumers. This inflates logistics costs and increases waste due to spoilage, damage or contamination.
Finally, a smarter food value chain will be intelligent: capturing, leveraging and sharing standardized data and integrated information to generate insights on optimizing the value chain. Smart technology can improve the complex process that is the production, distribution, storage, selling, consumption and disposal of food. Elements include improved planning and coordination, efficient storage and dynamic routing, optimization for cost, carbon and other attributes and improved traceability. The result will be more, safer, higher quality food delivered when and where it is needed, and with little waste and an extended shelf life.
The ultimate driver for many of these requirements is the smarter consumer, who expects more detailed and verifiable information about the source and contents of the food they buy. The companies that recognize and leverage this dynamic can form deeper, lasting connections with consumers. Indeed many of the anticipated 700 million emerging middle-class consumers will take their initial brand loyalties with them as their incomes grow.
A smarter food value chain will meet the world's growing demands, and sustain that growth for generations. IBM and its business partners are committed to developing and deploying innovative technologies that collectively deliver an intelligent, instrumented and interconnected food value chain.
September 28th, 2009
17:47
"He's on the road at 7 a.m. for the drive from Los Altos, California … to the Silicon Valley Lab in San Jose.
He has his morning coffee. Runs the regularly scheduled meeting with his design team. And later shoots the breeze with the lunchtime crowd — always around the same table in the cafeteria — before heading back to his desk to write some computer code.
These routines are unremarkable in themselves, but they throw some light on the long, prominent career of Vern Watts, the IBM engineer and inventor who for 52 years has been striding into work with a store of optimism and commitment that comes from deep within in his soul."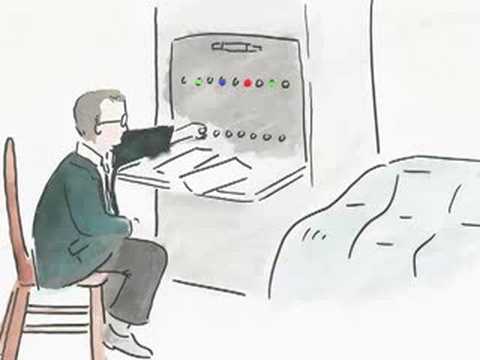 September 25th, 2009
10:18
Following is a guest post from IBM's Gerry Mooney:
I'll be the first to admit that I had expected to hear a lot 'doom and gloom' at the Intelligent Transportation Systems World Congress in Stockholm this week.  After all, traffic congestion has become a systemic problem, affecting quality of life, productivity and the economies of large cities everywhere.
Instead, speakers and participants at this five-day conference focused on the real progress being made and the innovative new systems and services that are surfacing to make our transportation systems safer, more efficient, reliable and sustainable.
It's fitting that this year's ITS congress is being held in Stockholm.  Besides being one of the most beautiful cities in the world, Stockholm is also among the most advanced in traffic management.   In 2007, the Swedish Road Administration began a pilot road charging system to get a handle on traffic congestion in the inner city and corollary problems, like ambient pollution and CO2 emissions.  The pilot was so successful, Stockholm residents overwhelming supported full adoption of the system a year later.
Image Source: Analysis of traffic in Stockholm – Summary (pdf)
IBM is Stockholm's technology partner.  Earlier this week, the two organizations announced the latest results of the Stockholm Congestion Charging System:
* City traffic is down by 18%
* CO2 emissions have been cut by between 14-18%
* Ridership on public transport has increased by 60,000 passengers per day.
Chart Source: Analysis of traffic in Stockholm – Summary (pdf)
You can download a pdf of the entire report on the Stockholm home page. It's not surprising that other cities, such as London, Brisbane, and Singapore are following Stockholm's lead.
While this is a great example of a private-public partnership that's working, we know that governments and big business can't come up with all the answers to traffic congestion:  We also need good ideas and feedback from entrepreneurs, commuters, and others.  So another important announcement at the conference was the winner of the ITS Congestion Challenge – Seattle-based iCarpool.
ITS America, IBM and Spencer Trask Collaborative Innovations launched a global challenge in June to identify innovative ideas for combating transportation problems.  iCarpool won with an innovative solution for giving commuters and other travelers choices for travel other than driving alone.  The company will receive a cash investment of $50,000 USD to support further development efforts.
It has been a good week and I'm convinced that the smart ideas and initiatives that underway and that were discussed here in Stockholm will be important steps towards in developing more sustainable transportation systems.  These efforts to improve "ITS in daily life" will drive changes that will benefit cities, citizens and the business community alike.
Editor's note: For more background on the Stockholm congestion charging program, watch the following video:
Gerry Mooney is a general manager in IBM's public sector business.
As part of an ongoing series of guest posts to the Smarter Planet blog, the following contribution is from ReadWriteWeb.
In recent posts we've looked at three of the world's leading RFID-powered Smart Cards: Japan's cutting edge Suica Card, London's Oyster Card and Hong Kong's long-running Octopus Card. The most conservative of those three, the Oyster card, can only be used on London's public transport system. However that alone is a huge mainstream market for RFID chips. What's more interesting though is how Smart Cards are being used in Japan and Hong Kong. In both countries the cards (and other devices, such as phones and watches) may be used to purchase goods from selected shops. It's more pervasive in Hong Kong, where the Octopus can be used at more than 1,000 merchants. Furthermore, in Hong Kong the card can be used as an access device for places like apartment buildings and schools.
Hong Kong is leading the way in the use of smart cards, but how is the overall RFID smart card market tracking?
A report released last month by VDC Research Group looked at the global demand for RFID Smartcards. Despite the economy and difficulties in implementing RFID products, VDC believes that "the future remains bright for the RFID Smartcards market."
According to VDC Research Group, RFID smartcards revenues were nearly US$700M in 2008 and are predicted to grow at more than 26% per annum through 2013.
Most interestingly, VDC stated that "several emerging applications are quickly approaching their tipping points." VDC mentions contactless payment and ticketing as examples. Both are already features of the Octopus Card in Hong Kong.
At ReadWriteWeb we'd argue that RFID smart cards for ticketing on public transport has already tipped. Just look at the number of cities across the world that use smart cards for that purpose.
What hasn't yet tipped, in our estimation, is using smart cards for a wider range of purposes – shopping, access to buildings, e-commerce, a range of identity purposes. Hong Kong has, over the past decade, developed into a great test case for many of those things. What's more, the citizens of Hong Kong appear to have few privacy and security concerns. However we suspect those issues would be much more high profile in, say, the United States.
It's fair to say that we've only seen the beginning of RFID smart cards, although Asia is clearly ahead of the curve. What we're most looking forward to is web applications built off an RFID smart card platform. Japan's Suica Card has begun to do that, with its Suica-enabled posters. But there's much more to come.
Image: VDC Research Group
Following is a guest post and podcast from Jeff Jonas:
Audio Content

Mankind is being overrun by data. To those engaged in public safety this has a very nasty consequence. Bad things happen; forensics looks for evidence; and the evidence shows it could have been detected if someone simply had the right information and connected the dots.
Imagine what happens when sense can be made of the information as it arrives and data is streaming at you. Imagine police patrols being directed to specific areas thereby averting a yet to happen crime, not next week, but now! The number of robberies, drug transactions and many other crimes drop in the presence of visible law enforcement.
The big question of where to direct the squad cars is one of many questions analytics can answer. Scenarios such as this, once considered "fiction," are increasingly becoming reality in the world of fighting crime – thanks to analytics.
One way to think about this is "Enterprise Amnesia." Knowing something on one hand and knowing something on the other hand and never really putting 1 + 1 together to get 2. It's like forgetting what you know when thinking about this from the viewpoint of the enterprise at large.
Enterprise amnesia results in such things as the wrong person being released from jail and prevents investigators from pinpointing the criminal. Overwhelming amounts of data is often to blame – that is where analytics come in.
Stepping back for a second, let's take a look at what really should be happening. The moment a new piece of data has arrived in the enterprise, the enterprise has learned something. The position should be — now that I know this, how does this relate to what I already know and does this matter? And if it matters, to whom? and when?
When one looks at data this way it begins to look like new data arriving is the question. Another way to state this is that the "data needs to find the data."
Analytics that perform data finds data replaces the common practice of waiting for humans to dream up all the right questions and hoping these questions are asked at just the right time.
As this new class of smarter systems are applied to public safety less bad things happen, and when bad things do happen the "who" behind the crimes are determined and located faster. Public safety improves and the finite resources of a police department are maximized.
Gains in public safety can be made when one does a better job of knowing what one knows. No surprise.
Jeff Jonas is an IBM Distinguished Engineer. You can read his blog at jeffjonas.typepad.com
As Gridweek takes place down in Washinton D.C., we take a look today at one of our favorite energy-related stories unfolding in the battery innovation arena.
As the world grows and develops, there are more and more cars on the road. The current state is most likely not sustainable and the system needs to be transformed. Many feel that the electrification of transportation could help move the world towards smarter and more efficient means of using energy.
In order to make purely electric vehicles a reality, however, batteries, including the amount of energy they are able to store per charge, need to be greatly improved. Current technology doesn't allow a purely electric vehicle to go very far on one charge. Imagine a family sedan that could go hundreds of miles per charge. It would have a transforming effect on our energy and oil use, the auto industry and more.
Recently, researchers at IBM gathered some of the world's leading experts in the field of electrical energy storage and advanced battery technologies in San Jose, California, to brainstorm on how to create next-generation rechargeable batteries capable of storing ten times more energy than today's most powerful Lithium-ion batteries.
In this video, Daniel Sperling, author of Two Billon Cars, and IBM researchers talk about what the challenges are and the science and development needed to make it happen.
Watch Video
I generally try to avoid self congratulatory posts on this blog, so forgive me this time. It's not every day that your company is awarded the National Medal of Technology and Innovation from the President of the United States. And considering the connection between the work for which the award is being given and its importance in delivering many of the promises of building a smarter planet, I think it's worth noting here.
On October 7, President Barack Obama will award IBM the National Medal of Technology and Innovation for its work on the Blue Gene family of supercomputers. The award is the most prestigious of its kind in the United States, and IBM is the only company recognized this year.
I know I'm not the only IBMer who feels supercomputing is a big part of IBM's identity. The continued excellence of achievements in this area are a testament to our engineers and scientists who constantly push the envelope in computing.
Based on the description of the award, it's safe to say the importance of identity and pride extend beyond IBM to the nation as a whole:
The Medal is awarded annually to individuals, teams (up to four individuals), companies or divisions of companies for their outstanding contributions to the Nation's economic, environmental and social well-being through the development and commercialization of technological products, processes and concepts; technological innovation; and development of the Nation's technological manpower.
Supercomputing is rife with symbolic achievements – whether it be Olympic-style wordwide rankings or televised matches with world chess champions. And the theatrical competitions continue. But the drama is merely an animated back drop to the far more serious scientific and societal advances supercomputing is enabling. Consider this from the press release:
Blue Gene's speed and expandability have enabled business and science to address a wide range of complex problems and make more informed decisions — not just in the life sciences, but also in astronomy, climate, simulations, modeling and many other areas. Blue Gene systems have helped map the human genome, investigated medical therapies, safeguarded nuclear arsenals, simulated radioactive decay, replicated brain power, flown airplanes, pinpointed tumors, predicted climate trends, and identified fossil fuels – all without the time and money that would have been required to physically complete these tasks.
And THAT is why all of this matters. I offer my hearty congratulations to the IBM scientists and engineers responsible for Blue Gene. Their work extends far beyond their hundreds of people working on these projects to millions of people who are the beneficiaries.