Archive for January, 2010
Following is a guest post from Gary Cohen:

Just a little more than a year ago, IBM began a global conversation about the promise of a smarter planet. Since then, we've worked with governments and institutions across the world to implement innovative solutions to make companies, industries and cities literally work better.
Yet, the responsibility of building a smarter, more sustainable planet extends well beyond these interactions with a few, select decision-makers. All of us – from parents and teachers to future generations of citizens and leaders – play a part.
Earlier today, IBM and Disney unveiled a new SmarterPlanet exhibit at INNOVENTIONS at Epcot in Orlando, Florida. In exploring this exhibit, millions of Epcot visitors from every corner of the world will understand the individual role they play in creating a smarter planet. When they leave, we hope they are inspired to consider how they can contribute to making the world work better.
embedded by
Embedded Video
The exhibit brings to life the many ways technology is woven into the way we live, work and play. It demonstrates how – by embedding sensors into everyday items – intelligence is being built into things we wouldn't recognize as computers: our cars, appliances, roadways, power grids, clothes, even natural systems like agriculture and waterways. By connecting these systems and infusing them with intelligence, we can be more efficient, more productive and more sustainable.
The exhibit is powered by a new IBM smart data center that allows visitors to get a behind-the-scenes view of the technology and infrastructure required to address issues like reducing road traffic and city crime or improving food safety and local water supplies.
IBM and Disney have enjoyed a strong partnership for nearly 50 years. I think the reason for this is simple, and it lies in our shared values. IBM's vision of a smarter planet is driven by our commitment to delivering innovation that matters for the world. That's not so far afield from the importance that Disney places on Innovation, Community and Optimism. Together, these values speak to a shared sense of hope about what is possible in the world. At the SmarterPlanet exhibit at INNOVENTIONS, we offer visitors a glimpse of what is possible when hopes and ideas meet technological reality.
Gary Cohen is the general manager of IBM's Communications Sector.
Editor's note: CNET (among others) has a very nice recap of the exhibition.
Much has been written about how big retailers use RFID tags to keep track of product inventory,but now an agricultural research lab in Australia is using the wireless sensors to keep track of experimental plants. The goal: to quickly and efficiently develop new varieties of food crops, such as wheat and barley, that can withstand disease and drought, and thrive even in poor soil conditions.
Using IBM computers designed to conserve energy, the University of Adelaide, in Australia,  has just completed construction on The Plant Accelerator, the largest test facility of its kind in the world. Using an elaborate system of conveyor belts, digital imaging gear, and robotic equipment, technicians can continuously monitor the vitality of up to 2,400 radio-tagged plants, each in its own pot. By linking 3-D images and data to records of each plant's genetic makeup, researchers can accelerate the process of designing hardier plants–cutting the time it takes to develop a new variety by perhaps 70%.
The new system will provide critical insights for breeding the kinds of crops that could help overcome food shortages in the face of global warming. The new plant varieties could be particularly useful for developing nations in Africa and Asia where over-planting and other poor farming techniques have depleted the soil. They could allow farmers there to increase yields, so these countries could be better able to feed their people.
The facility's tech staff designed the system with the help of Datacom Systems, an IBM partner based in New Zealand, and uses a software package from LemnaTec, a German company, to control the imaging and analysis system.
Eventually, Accelerator technicians will be equipped with handheld PDAs connected wirelessly to the computer database, allowing them to fetch vital information from facility's IBM blade servers, which use a fraction of the power of more conventional computers, while they're examining individual plants. They also plan to add CAT scanners so they get 3-D images of the plants' roots in addition to stems and leaves.
Following is a guest post by Bill Rapp:
With all the focus on making healthcare more efficient, medical imaging procedures like MRIs and CT scans are a natural place to start. That's why IBM and the Mayo Clinic are working to automate the detection of deadly brain aneurysms.
Traditionally, a patient suspected of having a brain aneurysm due to a stroke, traumatic injury or family history would undergo an invasive test using a catheter, a technique with risks of neurologic complications. To improve detection using a non-invasive magnetic resonance imaging approach, the Mayo Clinic and IBM worked to create automated detection algorithms to help radiologists pinpoint the location of aneurysms in the brain from MRI images.
The new algorithm is 95% effective at identifying likely aneurysms compared with 70% effectiveness for manual interpretation by radiologists. Radiologists still make the final call, but their attention can be focused on the most likely trouble areas, making the reading process faster and more accurate.
The key to this innovation was complete automation of the imaging and detection process, eliminating the need for human guidance to start the detection procedure. All of this must be done in real time with the results delivered to the radiologist in a timely and predictable manner.
This project sets the stage for introducing other automated detection techniques in the future. This framework can be extended to other imaging modalities like CT scans, other body parts such as the liver and kidney and other diseases like cancer. We're also working on more flexible and affordable ways to deliver this smart technology, for example, through cloud computing.
Fully automated detection, flexibly delivered to the point of care is the future of radiology and other medical procedures and is a great example of smarter healthcare.
Bill Rapp, IBM's CTO of Healthcare and Life Sciences and co-director of the Medical Imaging Informatics Innovation Center.
by Sharon Nunes
Have you ever thought that one day you might turn on a faucet and no water would come out? Did you ever consider that getting a glass of water from a restaurant could cost money? While these scenarios might seem far-fetched today, a water crisis is looming — and if we don't get serious about smarter water management, it can – and will – become a reality.
The world's population tripled in the 20th century, and according to the World Water Council, the use of renewable water resources has grown sixfold in that timeframe. Within the next fifty years, the world population is expected to increase by another 40 to 50 percent. This population growth – coupled with industrialization and urbanization – will result in an increasing demand for water. But overall, little has been done to address this crucial issue. Consider the Clean Water Act of 1972. Although it was put into place to create an era of technological innovation, the promise is still largely unfulfilled.
In his recent speech ushering in the Decade of Smart, our chairman, Sam Palmisano, pointed out that applying smarter technologies to drive cost out of legacy systems and institutions—doing more with less—would be critical to near-term and long-term economic prospects. He emphasized that we need to do more than extend the useful lifetime of our infrastructures – we must ensure that next-generation systems are inherently more efficient, flexible and resilient.
Up to 50 percent of usable water is lost due to leaky pipes. To put this into perspective, imagine that when you fill up your car with gas, half of that gas drips to the ground, wasted, instead of flowing into your tank. The good news is that there are many ways to extend the useful lifetime of our water infrastructures around the world – and to look at water management in new ways and build new, smarter systems that take into account the true value of this critical resource.
For example, IBM is working with the San Francisco Public Utilities Commission (SFPUC) to provide deep insight into the management of their water supply and usage so they can improve the quality of their water while reducing the costs associated with minimizing pollution. SFPUC, which treats an average of 80-90 million gallons of wastewater per day during dry weather and up to 370 million gallons of combined wastewater and storm runoff per day during the rainy season, is working with IBM to develop smarter management of the city's 1,000 miles of sewer system and three treatment facilities.
We are also working with water utilities around the world – in Europe, Australia, China, Japan, to name a few – to help improve the availability and quality of drinking water and to help add efficiency to the management of water management systems.
With advances in technology—sophisticated sensor networks, smart meters, deep computing and analytics—we can be smarter about how we manage our planet's water. We can monitor, measure and analyze entire water ecosystems, from rivers and reservoirs to the pumps and pipes in our homes. We can give all the people, organizations, businesses, communities and nations dependent on a continuing supply of freshwater—that is, all of us—a single, reliable, up-to-the-minute view of the way we use water. And by doing so, we can help build a sustainable, smarter planet.
Sharon Nunes is vice president of IBM Big Green Innovations, a portfolio of environmentally-focused initiatives at IBM.
On any given day, IBM researchers and scientists are hard at work developing new technologies and applying them in imaginative and innovative ways.
But before many of these innovations see the light of day as market-ready products, they get tested on the front lines as part of a unique program called First-of-a-Kind (or FOAK), which pairs IBM researchers with clients to bring incredible discoveries and possibilities into view . . .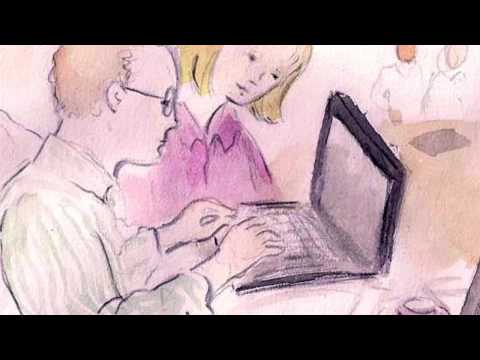 A city is a living environment of different cultures, peoples, ideas and systems that are interdependent yet all determine and shape the others identity.
Its where all the ways in which the world works come together — from transportation, to energy, to healthcare, to commerce, to education, to security, to food and water, to neighborhoods and beyond.
And if we want to make our cities truly smarter, we need to have a keen eye for the way all the different parts brilliantly come together and take shape.
Here's a short, illustrated vignette on the systems of the New York City, featuring an original score by Brooklyn-based recording artist Lee Feldman.
By 2050, nearly three quarters of our planet's population will live in cities. Public safety will be a key factor in determining which city they choose, as well as determining the economic health of the city.   IBM is working with clients and municipalities to help make cities smarter and safer.  It helped New York reduce its crime by 27% using real-time data integrated data analysis,  and helped Singapore significantly reduce traffic congestion.    Learn more about how IBM is helping make public safety smarter.
Take a closer look at any large city today and you'll find another city pulsating within it, made up of interconnected systems of many different functions and activities.
Often invisible, and taken for granted, these incredible systems that undergird a city stretch beyond roads, utilities, and water supplies to give us the means to move around, maintain our environment, keep our streets safe, educate our children, and generate new ideas.
And if we want to build a smarter planet – where a new level of intelligence is being infused into the systems and technologies that make everything work — there may be no better place to start than in our cities.
This week we heard Sam Palmisano talk about educating people for future jobs, not past jobs. With unreal timing IBM Ireland is attending and taking an active part at the BT Young Scientist & Technology Exhibition in Dublin (14 – 16 Jan).
Now in it's 46th year, the exhibition is the culmination of a competition that encourages and recognises second level students from right across Ireland, with 500 student exhibitions around 40,000 student visitors.
In addition to the Smarter Planet stand, IBM is taking part in the "Learning Technology for the 21st century" and will be presenting a "Smarter Planet Award" for the project that best exemplifies making intelligent use of data collected from the real world – which is at the heart of making a smarter planet.
Do check out what the Ireland team are doing over on their blog where they are already posting videos and updates from the event as well as the winners of the special award. Or get along tomorrow if you are in the area.
Today I am beginning the installation of a solar energy system for my house. The aspect that is different in this system is how I will pay for it. I have thought about solar energy for a long time, however I have never had the appetite to invest the huge up-front cost of the system. When my electricity bill reached a new all-time high this past July here in Los Angeles, I decided to do a little research. With one search of Google using the search terms "solar lease California", I simply called the first two companies that showed in the search results. I thought that leasing would provide a more attractive financial proposition than purchasing.
After a couple of phone calls to these two companies, I discovered an even more enticing program. I could simply have one of these companies install the system on my house and pay them for the power it generates. I wouldn't pay for, lease, maintain, nor own the system. They would effectively become another electricity supplier that just happened to reside on my roof. The cash outlay was $1000 to pay for the permits and installation basics. Beyond that I will only pay for the electricity it generates. The cost per unit will be half of what the traditional electric company charges, the price is locked in for eighteen years with them maintaining the equipment, and any extra energy that the system generates that I don't use, goes back into the grid and I get a refund on my traditional bill. This is a completely turn-key program that I didn't need to do a thing to participate, including securing the permits, etc. This program sounds pretty good! 
So, today the crew began the installation. It will take a few days to get done and then I will be part of a greener community of people around the world! Be sure to talk to the solar energy provider in your area to see if they will offer a similar program.
Now, I need to to convert my cars to hydrogen and them I will truly be the Smarter Consumer!
Please let us know what you're doing to be a smarter consumer!