Archive for March, 2010
Over the course of 2009, IBM opened centers in Berlin, Beijing, London, New York, Tokyo and Washington D.C.  to advance the frontier of analytics: namely turning big data into new intelligence, predictive capabilities and insight.
To sup
port those physical solution centers we launched the Analytics Virtual Center (AVC) at the start of 2010, and welcome you to visit it, especially as we come up on the one year anniversary of the launch of our business analytics initiative.
The AVC underscores a central tenet of Smarter Planet — how digital and physical worlds — databases and drydocks,  petabytes and powerplants — are weaving themselves together. Through it, people can extend their physical presence, voice and ideas to a new digital dimension that isn't constrained by geography.
Simply Easy
The AVC is a web-based and voice-enabled collaboration complex that we built on the web.alive platform, which is now part of IBM partner Avaya's portfolio. It features a simple set of intuitive controls, quick avatar customization and 3D spatial audio. Many of the hundreds of visitors have  found the environment easier to use than other virtual worlds. In fact, most people find themselves "in world" and talking naturally with others within minutes.
While the environment's navigation and architecture are purposefully minimalist, the facility supports some sophisticated tools, including a full-function "web surface" that can display any web content, including video, animation and Web-based services such as writeboards. Additional wall surfaces can display presentations, documents, photos and graphics.
In addition to an auditorium and six meeting rooms that can be made private for confidential discussions, the AVC includes a rooftop "garden" with six kiosks for different displays, projects or topics.  We're also using the rooftop for an "innovator in residence" program that is open to analytics-related projects or initiatives from academia, startups,  NGOs and other organizations seeking to innovate around analytics.
Of course, the AVC is also available for business development and client meetings. And we expect to also put it work as a vehicle for recruiting new talent to IBM, especially for people with expertise in various areas of analytics, simulation, predictive modeling and other aspects of "big data" innovation in areas including energy, smarter cities, healthcare and transportation.
To discuss or schedule a tour, meeting, event, the innovators-in-residence program or how you might like to work with us via the Analytics Virtual Center, we've set up a tool with the new Tungle.me appointment service.
You can also leave us a voicemail via Skype.
I had the opportunity to be involved with the launch of IBM's new Smarter Cities Technology Centre in Dublin.  Public and private sector are partnering together to make this a reality in Ireland.
IBM opens its first Smarter Cities Technology Centre in Dublin, Ireland
A smarter city needs a smart hub – a place where experts and researchers from different disciplines can meet and collaborate with local authorities, central government and academia, developing and applying technologies that will help the city make more informed, better decisions for its citizens.
For Dublin and its wider city region, this hub will be IBM's newly announced Smarter Cities Technology Centre.
Several IBMers, representatives from the Irish Government and Dublin City, as well as a number of Irish media, gathered for the announcement, which took place on Wednesday, March 24th at the Royal College of Physicians, a renowned city centre venue.
What does this announcement mean for IBM?
The new Centre will be based at IBM's Technology Campus in Mulhuddart, just outside Dublin. This location is already home to the Ireland Development Lab and a number of significant missions: in particular, the Water Management Centre of Excellence was at the centre of significant collaborations with the Marine Institute of Ireland (SmartBay project) and the Environmental Protection Agency (Splash project) last year, in the area of Smarter Water.
The Smarter Cities Technology Centre aims to employee 200 people over the next three years, building a highly-skilled, cross-disciplinary team that will work with local authorities, universities, small and large businesses with the ultimate goal of helping cities better understand and manage their systems and resources such as transport, energy and water. The team will research, develop and commercialise new ways of making city systems more connected, sustainable and intelligent.
Michael Daly, IBM Ireland Country General Manager, commented: 'IBM has been in Ireland since 1956 and continues to evolve its presence in Ireland towards higher value, knowledge intensive activity. This announcement highlights the critical role that Ireland continues to play in IBM's success.'
Speaking at the announcement was also Dr Katharine Frase, IBM Vice President, Industry Solutions and Emerging Business. During her speech, she passionately stated: 'The IDA team [Industrial Development Agency] and the City leaders in Dublin have been a delight to work with.'
Minister O'Keeffe with Dr Frase and Pat Toole Explaining why Dublin was the ideal location for IBM's first Smarter Cities Technology centre, she mentioned the necessity to have the centre in a place where IBM could collaborate with an ecosystem of partners willing to test, in the real world, technologies such as Cloud, Stream and High Performance Computing, advanced analytics and visualisation. Her statement was echoed by Batt O'Keeffe, Minister for Enterprise, Trade and Innovation, who mentioned Dublin City's recent announcement of its intention to collaborate with IBM as a 'test bed', embracing technology to stimulate economic activity and growth.
Dr Frase also thanked Pat Toole, IBM Alumni and former Senior Vice President, who was present in the audience and who in her words 'is the inspiration behind many things IBM does'. In fact, Mr Toole was instrumental in ensuring that IBM heavily invested in Ireland in the mid-nineties and in securing the 100acre site that was to become the IBM Technology Campus in Mulhuddart.
Overview of the announcement, including highlights from each of the speakers:
Alex Ingle, IBM Ireland Strategy, Development and Innovation Manager, explains what key projects and activities the new centre will be looking at
By Paul Chang
In the U.S. alone, the Centers for Disease Control and Prevention says that 76 million Americans are sickened each year by food-borne illnesses, leading to the hospitalization of 325,000 people and causing 5,000 deaths. A study that was published a few weeks ago by the Produce Safety Project at Georgetown University reports that the health-related costs of food-borne illnesses – including medical bills, lost wages and lost productivity – total US $152 billion a year in the U.S. alone. Of course, food safety is a global problem. In Australia, for example, OzFoodNet estimates that 5.4 million cases of food borne disease occur annually in the country of 20 million people leading to approximately 18,000 hospitalization and 120 deaths, with an annual cost to society of AU$1.2 billion.
It's not just the cost of food-borne sicknesses that is troubling, or even the frequency of these outbreaks. It's the difficulty retailers and authorities around the world have in identifying the causes in a speedy manner; tainted food sometimes stays on store shelves and in our kitchens for too long. In addition, the current antiquated "system" of inspecting processing facilities once every few years is simply not frequent nor reliable enough.
The good news is that by using instrumentation such as sensors and barcodes, interconnection through the Internet, and new information management and analytic tools, food can now be traced from farms to supermarkets. Although the technology adoption has been limited on a worldwide basis, a growing number of countries and businesses are successfully using it. That's why I am in Thailand this week. Today, at an agricultural industry event being held in Nonthaburi, a city outside Bangkok, the country's Minister of Agriculture and Cooperatives, Theera Wongsamut announced a major program aimed at making Thailand's agricultural products traceable from farms to retailers. Mr. Wongsamut said that beginning with about 600 farmers and agricultural exporters, his ministry would offer a new system based on open standards that will allow farmers and all their trading partners to access and share information on food including farm of origin, the type of feed used, date of harvest, and the like.
The idea behind the new system is twofold. First, it will help Thailand differentiate its agricultural exports in the marketplace – a smart business decision. But the system also offers real societal benefits. If someone gets sick from a food that was imported from Thailand, it will be easy for a supermarket or public health authorities to determine exactly what farm the tainted food came from. This means recalls will happen much faster and potentially save many lives. And it means we can start reducing that staggering sums that are lost as a result of antiquated food safety systems.
We can't prevent all food borne illnesses, but we can bring accountability to the actors, transparency to the supply chain, speed the process of uncovering their causes, and reduce their impact on public health and the food industry by building food tracking systems fit for the 21st century. By remotely monitoring the key events in a production process, applying business analytics, and identifying high risk scenarios, we can all make better use of the existing resources to prevent future outbreaks instead of merely reacting each time.
Paul Chang, worldwide business strategy, emerging technologies, is one of IBM's top food and drug safety experts. Over the past few years, Paul has worked with major pharmaceutical manufacturers and distributors globally to help them meet legislative mandates aimed at protecting consumers from counterfeit medications. More recently, he has helped food producers use sensors and barcodes to trace food from farms and manufacturing floors to retailers.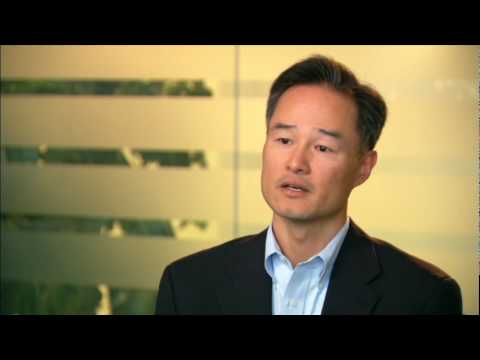 Related Links:
Food Safety News
Beginning Farmers
Quality Digest
Ho Chi Minh City is engineered to accommodate about  three million people, but its population now tops 7 million–and it seems like half of them are riding motorbikes at any given time of day. So chaotic traffic was the first fact of life that struck members of a team of six IBMers when they landed in the city on Feb. 20 to begin the process of helping local leaders put together a plan for upgrading the city's infrastructure. "The two-wheeler traffic was the highest I've seen on the planet," marvels one of the IBMers, Guruduth Banavar, the former head of IBM Research in India.
Banavar, who is now the chief technology officer for IBM's Public Sector business unit, was part of the team that spent three weeks in Ho Chi Minh City as part of IBM's Corporate Service Corps. program. We send small groups of top-talent employees to emerging markets to help improve economic development, government services, and the like. The group that worked in Ho Chi Minh City was the first to be made up of executives. It was also the first to help a city in an emerging market look at all of its challenges holistically and come up with a master plan for taking them on. As a result of the engagement, Ho Chi Minh City and IBM have now formed a Smarter Cities alliance.
The city has adopted a 10-year redevelopment plan and will work with IBM on seven pilot programs in areas ranging from transportation to food safety. IBM will also help the city set up academic programs to prepare young Vietnamese to launch careers in technology services. "We think they can leapfrog their peers in other cities in eight to 10 years," says Banavar.
One of the top priorities is dealing with traffic, of course. In one of the the pilot projects, IBMers will re-use a software tool developed in 2007 for analyzing traffic patterns in Singapore. They'll monitor downtown Ho Chi Minh City traffic and create a model for predicting when intersections will clog–so the city can change traffic signals or deploy traffic cops to re-direct traffic and avoid grid-lock.
The lessons IBM learns in Vietnam will help it refine its approach to Smarter City projects in developing nations. One of the challenges that the government of Ho Chi Minh City has to overcome is the fact that there's little coordination between the city's government bureaus. Yet the systems they oversee, from traffic to water to electricity to public safety, area all interrelated. One of the goals of the new city plan is to bridge between the departments with coordinated strategies and shared data. These insights will be useful in other emerging-market cities, as well. "We can help change the governance structure of cities," says Banavar.
Cities generate the vast bulk of the world's CO2 emissions, and they account for 60 percent of all water allocated for domestic human use. As urbanization levels increase, how do city leaders ensure continuing water and energy supplies – while also promoting environmental sustainability? If you ask me, a good place to start is by making sure local utilities, government agencies, businesses and citizens alike are looking at the same information when making decisions about collective and individual energy use.
Fifteen years ago Peterborough was made one of four UK Environment Cities by The Department of the Environment and is set to become one of a cluster of IBM "Smarter Cities" being developed around the world. Peterborough's growth targets to transform the city are ambitious and connecting the city systems is central to increasing quality of life for the proposed extra 20,000 jobs, 25,000 homes and 40,000 people that will be in the city by 2021 compared to 2001.
A new collaboration between the Peterborough City Council, Opportunity Peterobrough, Royal Haskoning, Green Ventures and IBM will help the city visualize energy, water, transport and waste systems to produce a real-time, integrated view of the city's environmental performance. And citizens will be able to log on to the web portal to make more ecologically-minded decisions about their resource usage.
embedded by Embedded Video


by Robin Willner
Earlier this month, IBM and the Scripps Research Institute announced a major breakthrough in the fight against HIV/AIDS. World Community Grid — which supplied researchers with more than 109,000 YEARS of computation time over a five year period — was a major factor in this groundbreaking success. Now, there is hope for a new class of drugs to help the more than 33 million people who are infected worldwide.
To me, this project highlights IBM's unique and transformative position as a global company. I'm not a scientist, nor much of a technology expert. But, the virtual donation of my personal computer during downtime through World Community Grid is allowing me to contribute to the development of new approaches to some of the world's most complex humanitarian issues. The IBM technology that built World Community Grid is allowing me to make a difference.
It's an effort that's indicative of IBM's overall approach to philanthropy because it goes beyond simple check writing to harness our company's industry leading technology and the talents and passion of IBM employees. Today, hundreds of thousands of volunteers are assisting with projects through World Community Grid that are helping to find cures for Cancer, Muscular Dystrophy and Dengue Fever, improving rice yields and mapping the Human Proteome.
The Scripps Research breakthrough is an incredible testament to the volunteers who have helped make World Community Grid the largest volunteer grid benefiting humanity as well as the scientists who are making the world a better place. For me personally, World Community Grid — and its continuing success around the world — has shown the power of sharing and difference we can all make as individuals on seemingly impossible issues.
I wanted to share our video above to document this remarkable breakthrough in HIV/AIDS research. It tells the story much better than I can.
This past Saturday, I watched as a gust of wind snapped a 70-foot pine tree like a toothpick—and sent it flailing, bringing down a tangle of power lines. The recent Northeaster in Westchester County, N.Y., gave new meaning to the words "wind power," the subject of a recent story on the Smarter Planet Web site. Except the wind is supposed to create the power, not snuff it out!
Wind is the fastest growing source of energy in the United States, with a 39% increase in installed capacity this past year. The U.S. has the largest installed capacity in the world, followed by Germany and China. But this may not be for long as countries around the world make green energy an environmental and economic priority.
For example, Denmark, with 20% of its power coming from wind, is working to advance its grid to be able to power electric cars with wind.
China has the most aggressive renewable energy deployment in the world, according to ClimateWorks. It has six immense wind power projects under construction, dwarfing any project anywhere else in the world.  Government mandates, available funding and relatively light regulation provide some of the impetus for this surge in growth.
Top ten wind turbine manufacturers by megawatts installed in 2009
| | | |
| --- | --- | --- |
| 1. | Vestas (Denmark) | 35,000 |
| 2. | Enercon (Germany) | 19,000 |
| 3. | Gamesa (Spain) | 16,000 |
| 4. | GE Energy (Germany/U.S.) | 15,000 |
| 5. | Siemens (Denmark/Germany) | 8,800 |
| 6. | Suzlon (India) | 6,000 |
| 7. | Nordex (Germany) | 5,400 |
| 8. | Acciona (Spain) | 4,300 |
| 9. | REpower (Germany) | 3,000 |
| 10. | Goldwind (China) | 2,889 |
Source:  (Wikipedia)
Today, only one of the top 10 wind turbine manufacturers is located in the U.S.  But momentum is growing. Last week, leading wind energy industry executives—and this week, a group of 29 bipartisan state governors—called on Congress to pass a national Renewable Electricity Standard (RES).
Currently 29 states have such a standard, but a pan-American standard is needed for the infrastructure to reach its full potential. Last year, the U.S. House of Representatives passed a bill, the American Clean Energy and Security Act, which requires overall renewable energy and efficiency to provide 6% of power in 2012, rising to 20% in 2020.
However, the recommendations of the House bill still need to be taken forward through the Senate before they can gain the President's signature and become law.
"We have the potential for explosive growth if we can get long term support. A national RES will result not just in new installations, but also in new manufacturing," said Denise Bode, CEO, American Wind Energy Association. And that translates into jobs. If we can develop a full-fledged wind power industry in the U.S., the benefits are twofold: cleaner, greener energy for the long term and a new industry and more jobs for now.

Following is a guest post from Michael Schroeck
"Customer service" … the term has such a positive ring to it. Yet today most consumers have a less than positive image of customer service.  Like many of you, I call into a help desk or customer service center with low expectations and just hope I can get off the phone with my blood pressure near normal.
We remember a few short years ago the web was going to be the answer to all companies' customer service woes.  "Yes, just go to our website, all the answers should be there."   The move to web self-service was going to save companies millions and lead to happier customers.
I think we've learned some valuable lessons from that experience.  First, in some cases, the websites with feature rich customer service applications have helped ease the call burden for companies and allowed customers to get help faster.  For example, using instructions found on-line to fix your computer or do simple banking transactions have been huge advancements that benefit both customers and businesses.
More importantly, companies have come to realize how valuable true relationship building is with today's overwhelmed consumer.  The "push to web" age actually made it easier for customers to feel disconnected from the companies with which they do business.  Ultimately leading to a lack of true brand loyalty and the emergence of relationships and decisions based primarily on price.  This trend was characterized in a number of IBM surveys including one from 2008 that found only 21 percent of consumers are advocates for their primary retailers.
As the world gets more-and-more impersonal some companies are trying to seize the opportunity to get "closer" to their customers.  We're seeing new phone-based customer relationships emerging across many industries.  For example, some health-insurance providers are experimenting with personal care guides who establish one-on-one relationships with members.  These trained professionals (often nurses) are being dubbed "health care concierges" and help members navigate the healthcare system.
While not every company can have a dedicated "concierges" for customers, there are other innovative approaches that can increase the odds of a successful interaction.  What about using similar personality and compatibility matching methods popularized by on-line dating sites to match customers with the right customer service representative at a contact center?
Believe it our not, the technology exists and IBM is working with a forward thinking client to do just that.  The Real-Time Analytics Matching Platform (RAMP)  announced today (but in development and testing for a number of years) uses advanced analytics to identify the optimal match between a caller and a company customer service representative (CSR) in real-time.  I like to think of it as "personalized customer service".
IBM was very fortunate to have teamed up with specialty insurance provider Assurant Solutions, part of Assurant, Inc., to develop and deploy RAMP in the company's contact center.  Using RAMP has enabled Assurant Solutions to improve customer retention, increase sales yields and decrease agent attrition while at the same time improving both customer and agent satisfaction.
Here's a quote from Assurant vice president Mike Politz  in today's announcement:
"Assurant Solutions has been using an analytics-based routing approach to increase call center profitability and enhance the customer experience in its call centers for over seven years, increasing retention revenue by 37% and sales revenue by 29% within the first year of implementation."
What makes RAMP possible is the simply using data that companies have been collecting for efficiency and quality purposes for years.  For example, contact centers monitor the performance of their own agents including the average time they are on the phone and their sales efficiency.  Companies also have tremendous insight into their individual customers including things like common issues you call about, contract expiration dates and average wait time.  What RAMP does is combine this customer and agent information to make real-time matching decisions that will most likely lead to a positive customer experience.
The ultimate goal of customer service has been anticipating your customer's needs and then exceeding them.  Think about the old store keeper who knew what you liked, how you liked it and when you needed it.  It built a form of loyalty and a personal connection that unfortunately has eroded over the last 30 years.  While we're still a long ways from reinventing that experience, it is possible to use the information that's readily available to bring us one step closer to a modern day version of that relationship.
Michael Schroeck, Partner, Business Analytics and Optimization, IBM
embedded by Embedded Video


In our latest video, we wanted to address a few of the basics behind IBM's smarter planet strategy. We interviewed three IBMers, featured in the video above – in order of appearance: Mike Wing, Andy Stanford-Clark and John Tolva – and asked them to talk about what Internet of Things, System of Systems, and Smarter Planet mean to them. We tried something new with this video, interviewing these gentlemen, then animating around some excerpts from the audio captured.
Although Internet of Things and System of Systems are not IBM-bred concepts, they help to explain a great deal about what is happening now where the digital world meets the physical and intellectual. An excerpt from the film:
Michael Wing: "Over the past century but accelerating over the past couple of decades, we have seen the emergence of a kind of global data field. The planet itself – natural systems, human systems, physical objects – have always generated an enormous amount of data, but we didn't used to be able to hear it, to see it, to capture it. Now we can because all of this stuff is now instrumented. And it's all interconnected, so now we can actually have access to it. So, in effect, the planet has grown a central nervous system.
Look at that complex set of relationships among all of these complex systems. If we can actually begin to see the patterns in the data, then we have a much better chance of getting our arms around this. That's where societies become more efficient, that's where more innovation is sparked.
When we talk about a smarter planet, you can say that it has two dimensions. One is to be more efficient, be less destructive, to connect different aspects of life which do affect each other in more conscience and deliberate and intelligent ways. But the other is also to generate fundamentally new insights, new activity, new forms of social relations. So you could look at the planet as an information, creation and transmission system, and the universe was hearing its information but we weren't. But increasingly now we can, early days, baby steps days, but we can actually begin to hear the planet talking to us."
Watch Video
embedded by Embedded Video


The following is a guest post from Lonne Jaffe, Director, Public Sector Solutions, IBM Software
This Smarter Health video describes some of the benefits of connecting electronic medical record systems with each other and with other healthcare software systems. Technology like the IBM Health Integration Framework that brings all these systems together can enable a better patient experience, improve treatments, lower costs, and allow scientists to confidentially use data for disease research. That's health information working together.
As healthcare software becomes more sophisticated, security and privacy remain a priority. IBM helps protect patient information and helps healthcare organizations comply with government privacy regulations while achieving the extraordinary benefits of smarter healthcare.