By Paul Chang
In the U.S. alone, the Centers for Disease Control and Prevention says that 76 million Americans are sickened each year by food-borne illnesses, leading to the hospitalization of 325,000 people and causing 5,000 deaths. A study that was published a few weeks ago by the Produce Safety Project at Georgetown University reports that the health-related costs of food-borne illnesses – including medical bills, lost wages and lost productivity – total US $152 billion a year in the U.S. alone. Of course, food safety is a global problem. In Australia, for example, OzFoodNet estimates that 5.4 million cases of food borne disease occur annually in the country of 20 million people leading to approximately 18,000 hospitalization and 120 deaths, with an annual cost to society of AU$1.2 billion.
It's not just the cost of food-borne sicknesses that is troubling, or even the frequency of these outbreaks. It's the difficulty retailers and authorities around the world have in identifying the causes in a speedy manner; tainted food sometimes stays on store shelves and in our kitchens for too long. In addition, the current antiquated "system" of inspecting processing facilities once every few years is simply not frequent nor reliable enough.
The good news is that by using instrumentation such as sensors and barcodes, interconnection through the Internet, and new information management and analytic tools, food can now be traced from farms to supermarkets. Although the technology adoption has been limited on a worldwide basis, a growing number of countries and businesses are successfully using it. That's why I am in Thailand this week. Today, at an agricultural industry event being held in Nonthaburi, a city outside Bangkok, the country's Minister of Agriculture and Cooperatives, Theera Wongsamut announced a major program aimed at making Thailand's agricultural products traceable from farms to retailers. Mr. Wongsamut said that beginning with about 600 farmers and agricultural exporters, his ministry would offer a new system based on open standards that will allow farmers and all their trading partners to access and share information on food including farm of origin, the type of feed used, date of harvest, and the like.
The idea behind the new system is twofold. First, it will help Thailand differentiate its agricultural exports in the marketplace – a smart business decision. But the system also offers real societal benefits. If someone gets sick from a food that was imported from Thailand, it will be easy for a supermarket or public health authorities to determine exactly what farm the tainted food came from. This means recalls will happen much faster and potentially save many lives. And it means we can start reducing that staggering sums that are lost as a result of antiquated food safety systems.
We can't prevent all food borne illnesses, but we can bring accountability to the actors, transparency to the supply chain, speed the process of uncovering their causes, and reduce their impact on public health and the food industry by building food tracking systems fit for the 21st century. By remotely monitoring the key events in a production process, applying business analytics, and identifying high risk scenarios, we can all make better use of the existing resources to prevent future outbreaks instead of merely reacting each time.
Paul Chang, worldwide business strategy, emerging technologies, is one of IBM's top food and drug safety experts. Over the past few years, Paul has worked with major pharmaceutical manufacturers and distributors globally to help them meet legislative mandates aimed at protecting consumers from counterfeit medications. More recently, he has helped food producers use sensors and barcodes to trace food from farms and manufacturing floors to retailers.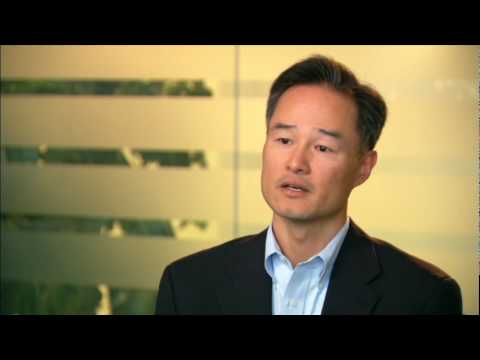 Related Links:
Food Safety News
Beginning Farmers
Quality Digest