by Dr. Jack McGourty, Columbia University
Around the world, businesses, communities and governments are undertaking smarter cities transformation projects to make aging infrastructures such as buildings, electricity grids, water and transportation systems more sustainable. Here in the U.S., the Obama administration plans to help create five million new jobs by strategically investing $150 billion over the next decade to help build a clean energy future.
The technology is available. The dollars are beginning to flow. But what about the availability of new skills to support these transformations?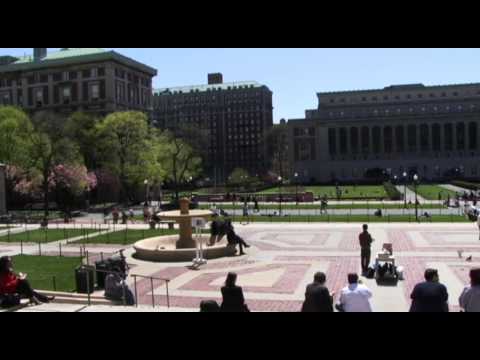 It's only fitting that during this Earth Week the Columbia University School of Engineering and IBM are embarking on a new, collaborative initiative to help prepare the next generation of Columbia's students for the emerging green economy.
This new Smarter Cities Skills Initiative is designed to help students find new ways to make infrastructures more sustainable. It builds upon our university's existing academic programs and research efforts on sustainability issues, which spans diverse disciplines including business, law and engineering to name a few. Today, we offer more than 23 courses related to green and sustainability.
Through these research initiatives, academic programs, and our own environmental stewardship efforts, Columbia is committed to advancing the sustainability of local, national and global communities. Cutting-edge research by our scientists and engineers is helping develop a smarter electrical grid, improve energy efficiency, and make the New York City community more resilient to increasing energy demands.
In New York City, the population is expected to grow to an astounding 9.1 million in 20 years. Managing that population includes new challenges that go far beyond traffic congestion.
Columbia students and faculty, and IBM are working closely with city government to help achieve PlaNYC, Mayor Bloomberg's roadmap for reducing greenhouse gas emissions and making the city more sustainable by 2030.
It's a challenge that we're working to solve, and this initiative with IBM couldn't have come at a better time.
With the new initiative, Columbia faculty and students will begin to receive no-charge access to IBM software here at the university or via the cloud for developing applications for sustainability and green projects. IBM's leaders in energy and the environment will provide technical support for our related courses that show students how to build energy efficient IT infrastructures for smart buildings, smart grids and smart water systems. And our faculty and students also will have the opportunity to learn from and collaborate with IBM Research experts on projects related to the future of smarter cities and sustainability.
Building smarter cities, or a smarter planet, can't be achieved by any one group. It takes collaboration among many. Government, private and public sectors, and academia must not only cooperate, they must actively take new steps and engage with each other to create this new world for our own and future generations.
We're very much looking forward to growing our relationship with IBM — for our university, of course, but more so, for a smarter city, country and planet.
Dr. Jack McGourty is Senior Associate Dean of Undergraduate Studies, Fu Foundation School of Engineering and Applied Science, Columbia University