Archive for May, 2010
In less than a week, political and business leaders, experts and academics will descend on Shanghai for the next global Smarter Cities summit. As we've done in Berlin, and in New York City, our goal is to convene leaders representing all the systems in a city to surface the challenges and opportunities for charting the next phase of the world's urban centers.
As the world's largest city in one of the largest and fastest growing economies, Shanghai provides the perfect backdrop to explore the converging realities of massive urbanization and a scarcity of resources. It's no coincidence that the summit is at the head end of the six-month long long Shanghai Expo. With the theme-appropriate "Better City, Better Life" urban sustainability will be a recurring theme throughout the Expo.
In support of the Smarter Cities summit, we'll feature a number of city-centric posts, and during the event itself, June 2 and 3, we'll share on the blog and on Twitter as much of the major insights stemming from the event as we can about the major themes of the conference: transportation, education, public safety, health care, water management and energy. Stay tuned, as they say.
In the meantime, spend some time exploring the interactive SmarterCity experience for a deeper IBM perspective on the city as a system of systems. Just click on the graphic below.
(for a non Flash version, go here).
For a business, listening to customers can come in a lot of forms–from handling complaints in a call center to conducting  focus groups. But customers communicate in another way that can be just as valuable: Through data. You just  have to know how to interpret what they're saying.
Michael Haydock, an IBM math-whiz PhD who also happens to be a former CEO of supercomputer maker Cray,  develops sophisticated systems for interpreting data.  Today, he opened the kimono on his work, releasing a forecast of retail electronics and appliance sector growth in the U.S. this summer. Haydock's prediction: Sales at physical retail outlets will rise a healthy 4% in June, July, and August from last year's totals.
There's no shortage of business data analysis and forecasting in the world, but what makes Haydock's approach different is he's bringing a level of rigor to the process that until now was primarily employed in academic studies. He uses statistical and analytical software to evaluate both the long term sales trends and seasonal ups and downs. His "secret sauce," he says, is applying a methodology to the data called Holt-Winters Triple Exponential Smoothing. He charts 64 potential paths for sales going out 18 months, then chooses the most likely path. Checked against real sales performance, his technique is correct 98.8% of the time. He's very happy to report that he was able to correctly predict the path of electronics retailing sales in the aftermath of the global financial meltdown in 2008.
Why is this level of accuracy important to retailers? With super-accurate forecasts they can make better decisions about inventory and staffing levels. And, in a tight-margin business like retailing, every basis point counts for a lot. "The moral of the story is you can't study your customer too much. That data is the valuable corporate asset," says Haydock.
A lot of decisions in retailing are made based on the gut instincts of smart people with a lot of experience to draw from. These days, though, retailers are listening to the data, as well.
Following is a guest post from Darcy Hansen:

As we turn the corner on the recession, the C-Suite has not stopped thinking about the constant demands on their businesses created by unrelenting factors like global competition, compliance, costs and the introduction of new technologies. The explosion of information from various sources including the Internet, adoption of mobile devices like iPads connected to the network combined with growing inter-connectedness of people and processes generates new business and operational risks. This all means that business and IT security and resiliency as critical as ever, and must be dynamic and intelligent in order to keep up with the speed of business change. So, how do CEOs, CIOs and – perhaps even more importantly – CSOs continue to improve IT performance in their company infrastructures while dealing with all these demands?
A key factor to achieving this is having the right security solutions for a shrinking, changing world. Protecting a company's infrastructure with the right security approach allows it to take advantage of new technologies for collaboration, innovation and business growth – and respond to the changing dynamics of business more quickly. And IBM managed security services, along with the world-renowned X-Force research team, helps companies achieve that.
The newest addition to IBM's managed security services infrastructure is found in Bangalore, India, where IBM is opening its ninth global security operations center (SOC). This state-of-the-art facility enhances IBM's ability to provide managed security services clients with a high level of around-the-clock protection and service against threats. Building upon the global SOC network, clients will receive real-time analysis and early warning notification of security events, along with services such as 24/7/365 intrusion monitoring, virus and password protection and disaster recovery and data backup.
This new addition – which expands IBM's infrastructure and security research and development activity – is yet another way in which we are expanding our security teams to match the traction and growth in this region of the world. IBM's security professionals can already look at the billions of security events a day from Japan to India to the United States to Latin America from multiple types of businesses and industries. And the X-Force research team continues to use artificial intelligence, scanning and analysis capabilities to further improve the effectiveness of IBM's security identification. As director of IBM managed security Rick Miller puts it, "With less downtime and less intense types of remediation provided by the new center, our security R&D and analysis allows us to be quicker and more pre-emptive than we already are."
by Cary Barbour, IBM
IBMers are a proud lot for many reasons. One of the things that makes me proud to be part of this organization is the impact that we have in our communities, and our company's overall social responsibility. In fact, citizens in general – and IBM employees in particular – are becoming more and more interested in their communities and societal engagement. A company that's dedicated to making a difference and being a responsible corporate citizen is a company that more people are interested in working for and staying at.
But IBMers are not the only ones who value these traits – others are impressed by them too, and that's helping to boost our brand equity. As many of you have seen, IBM was recently selected as #2 in BrandZ's ranking of the Top 100 Most Valuable Global Brands for 2010. Sure, some of the criteria used to rank companies are not surprising: building trust, making a brand personal, using heritage to create authenticity. Those make sense and they're hugely important. But the things that resonate most with me might not be quite as intuitive when it comes to brand equity – citizenship and corporate social responsibility.
In a tight economy like the one we've been in for the past couple of years, corporate giving and philanthropy tend to be some of the first casualties. As companies around the globe have struggled through one of the toughest recessions on record, a lot of them have dialed down or entirely stopped community donations and volunteering programs. But not IBM.
Corporate social responsibility and community engagement are part of IBM's nearly 100-year history. Our focus has always been on innovation that matters for our communities, helping IBMers feel fulfilled and developing the next bench of leaders. It's our business culture and our community culture.
See IBM's VP of Corporate Citizenship and Corporate Affairs, Stan Litow, speak about this value to communities, employees and brand equity here.
The Corporate Service Corps is a perfect example of how IBM employees are engaging in communities, feeling more fulfilled in their jobs and enhancing their leadership development. This program is taking what's at the heart of our Smarter Planet strategy and enabling groups of highly talented employees from a range of countries to volunteer their time and travel to emerging markets to help improve economic development, government services, and stimulate job growth.
There are three main advantages to programs like this. They benefit the cities in these emerging markets by helping them to leverage intelligence and improve critical systems such as transportation, water, food safety, education and healthcare. They benefit the groups of IBM volunteers by building their teaming abilities, providing a cultural learning experience, and offering a chance to broaden their skills and test them out in emerging markets.
And for IBM, which has created this program to enable this expert volunteerism, it provides an enormous benefit by building bridges between high-talent employees and important urban centers around the world and developing the type of leadership to help the company lead globally in the 21st Century.
With programs like this, we're not just tossing our spare change back to the community, with the only goal being generosity. But rather we are taking what is most valuable to the IBM company – our innovation technology and the skill and talent of our people – and contributing it into the communities we live and work in. IBM's overall approach to philanthropy goes beyond simple check writing and harnesses our company's industry leading technology, the talents and passions of IBM employees, and our Smarter Planet vision. That's one of the reasons we keep talented employees around, and it's one of the reasons I'm proud to be an IBMer. It's also helping to build our brand equity around the world, as more and more people see the value we're creating in our communities.
These days, companies are collecting huge volumes of data about customers, products, employees, and services. One of the big challenges is storing and trackiing it in superior ways so they can do business effectively and comply with regulations. Our IBM Research scientists in Japan, New York, Zurich and elsewhere are working hard to produce major advances in this area, which we call managing business integrity.
An important piece of the puzzle is just now coming out of our Tokyo lab. Working on behalf of Japanese insurance giant Dai-ichi Life, IBM researchers have produced a new semantic analysis tool that the insurance company expects will save it millions of dollars per year by improving its ability to diagnose and fix problems that emerge in its business processes, such as processing claims. It's a so-called First-of-a-Kind project where researchers accelerate the development of technology by working closely with a client on its real-world problems.
The insurance company converted from paper-based claims processing to a digital system, but couldn't gather sufficiently detailed information about the actions taken at each stage of the process.  When each employee involved in the process completes their discrete task and passes the claim on to the next person in the workflow, the actions they take are recorded as event logs.  But the workflow system does not record complete information in the logs, making it harder to resolve quality and efficiency issues.  "Invisibility was the problem," says Satoshi Hada, one of the lead researchers on the project.
Smart Metering is creating buzz in the marketplace, and for good reason. Consumer visibility into energy consumption — and having the means to take a more active role in day to day consumption – means less energy wasted and more money saved. But to get that level of visibility, companies and consumers need to make sense of massive amounts of data. Our project to bring smart metering to homes across Britain with IBM is a good example of how beginning with the home, our communities and cities can be more energy conscious and work to reverse the effects of climate change.
Background here: We received funding in the UK for a 30-month research project that will allow stakeholders from local authorities, private businesses and universities to study energy monitoring and its effect on human behavior. The goal was to enable real-time analysis of electricity usage for households, or even for individual appliances, to help people make better decisions about energy efficiency in the home and minimize their environmental impact.
So we installed small, low-cost energy monitoring devices at groups of homes in five European cities: Birmingham, Bristol and Manchester in the UK, and Plovdiv and Ivanovo in Bulgaria. These are really 'living labs' that give researchers access to real-world energy usage data, and where they can study behavior and attitudes towards energy management.
The key is getting homeowners access to all this information online in a simple format. Our dashboard does just that. It displays their electricity usage and performs analytics, such as calculating costs against the users' electricity tariff, or comparing their usage to the average for their group. Our project proves that when people can see and understand the numbers, they can make more informed decisions about energy management and change their behavior – like reducing electricity bills and saving the environment, so to speak.
What does this mean for the larger UK population? In the first proof-of-concept we simulated three million homes sending readings once a minute and we were able to capture nearly 50,000 readings per second using only a quad-core, dual-processor Intel server. In the second, we moved to a slightly larger server and found we could deliver analytics response times of between one and three seconds for a similar load. Tech talk here, but the point is that energy monitoring for millions of homes or more can now be a practical proposition.
Clive Eisen, Chief Technology Officer at Hildebrand, is directly responsible for the operations and software development staff tasked with managing the roll-out of Hildebrand products and services.
.
.
Editor's note. For some more of IBM's perspective on the project, following is a video of Guido Bartels, IBM's general manager for Energy & Utilities.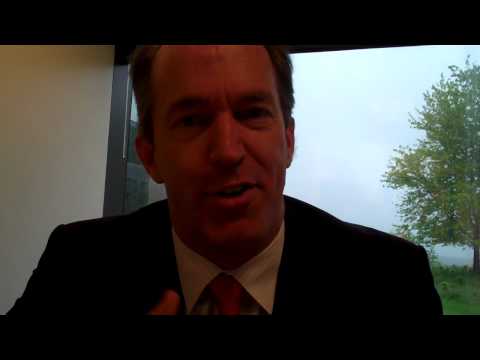 Yesterday I mentioned the opening of the new lab in Manchester.
Today I arrived in Manchester and spoke to some of the development team about the work they do and the changes they have seen coming into IBM.
Don't forget, you can watch the brief opening remarks from Manchester tomorrow on Livestream at 11:30am BST.
Inside the lab with Technical Architects, Miles Howson and Geraint North.
Ross Keeping talks about his new role as Program Manager and working in a global organisation
The Web makes it much easier to figure out what consumers really think about your company and products–making the marketer's job less of an art and more of a science. There are a variety of handy techniques for gathering information from the Web, including software and services that measure brand reputation and the public reaction to individual product launches. Now, thanks to the latest new capabilities coming from the analytics community, these tools are becoming even more powerful.
This week, IBM's software folks released a new package aimed at making it much easier for marketers to gather and interpret what's being said online–and act on it. The software gathers comments made about products from a wide variety of sources including Facebook, Twitter, wikis, blogs, and RSS feeds. It considers not only typed comments but the graphical emoticons that people frequently attach to their missives. "Short messages are fairly emotionless, in general. To compensate, people use emoticons to convey  how they really feel," says  Erick Brethenoux, vice president of corporate development at IBM's SPSS subsidiary. "These symbols are meaningful in their own way, so we wanted to include them." Here's a demonstration of how we interpret the intent of emoticons.
Text analysis is improving, too. Different industries have their own lingo. The word "security," for instance, means something quite different in financial services than it does in home electronics. So our programmers created dozens of specialized taxonomies for fields ranging from life sciences and banking to insurance and consumer electronics.
The software package enables companies to integrate Web info into data models along with their own internal data, including information harvested from customer profiles, transaction records, e-mails, SMS text messages, call center notes, and survey results.
But while it's valuable to know what consumers, in general, think about your products, it's even more useful to know what an individual customer thinks at the moment when it matters the most–when they decide to do business with you or not. Marketers call this "the moment of truth."
Brethenoux learned this lesson through personal experience… Continue Reading »
Later this week IBM opens a new lab in United Kingdom. Manchester to be precise.
Rod Adkins, Senior VP, Systems and Technology Group, traveled to Manchester (at the risk of being stranded thanks to the ash cloud) to cut the ribbon and welcome the lab into IBM.
The lab creates systems software for the Power system, focusing on privacy, virtulisation and opimisation – so clients can manage workloads and reduce storage costs.
The IBM Lab has its origins in Transitive, a spin-off company from University of Manchester, acquired by IBM in 2009 and many of the Engineers are former graduates of the University. The acquisition formed part of IBM's ongoing strategy to help clients optimise the efficiency and productivity of their computing infrastructure and improve the utilisation of the servers that run them.
I spoke to a couple of the guys at the lab last week who are looking forward to the new challenges and opportunities that being part of IBM brings. They are already working with teams across the globe, so this is no outpost but a core part of our integrated team that is working on enabling better and quicker systems migration and consolidation.
So tomorrow I'll be taking a train up to Manchester to see the guys and video a few of them, hopefully if I get time I'll post a couple before the event tomorrow.
Lots more on the website about Smarter Systems.
Related articles by Zemanta
Ever wonder why your cat gets a note from the vet when it's time for his immunization but you don't get a one from your doctor? With all the focus on healthcare, it seems like improving on the basics is the best place to start. How about your family doctor?
This month, the New England Journal of Medicine and Health Affairs feature stories on the important role of the family doctor and how the face of primary care is changing in a way that just might keep us all healthier.
My colleague, Holli Haswell, spoke with Dr. Paul Grundy, IBM Director of Healthcare Transformation, about why primary care is important, and about the growing movement among doctors, patients, insurers and employers to embrace the idea of the Medical Home – the idea of having a real relationship with a primary care physician that acts as a coordinator for all your care. Here's a transcript of their conversation:
Q: Why is primary care such a big area of focus for improving healthcare worldwide?
A: There is something really powerful about the healing relationship between a patient and a doctor that is foundational to keeping people well. When there is a real relationship and trust between the doctor and patient, it amplifies how important health and wellness are in life. People who have this type of relationship with their docs are sick less frequently, have fewer chronic illnesses, and this pays huge dividends for society in the end.
Q: How will primary care grow even more important in the future?
A: As our society ages and demography changes, not everyone will need new hips and knees. The healthcare system does much better at partial care delivered by specialists, but primary care is key to helping patients navigate a complex system and reduce costly diseases like diabetes and asthma. The Medical Home model of care, where the patient is supported by a primary care physician who advocates on the patient's behalf, has proven results and has reduced the cost of care while improving quality everywhere it is practiced.
Q: What's the payoff for Medical Home?
A: In most practices we see at the minimum a 5-20% reduction in medical costs all while providing patients with a much higher level of care and a more satisfying relationship for the patient.
In communities across the nation, employers, health insurance companies and primary care doctors are coming together to improve how primary care is delivered. A Washington state pilot saw a 20 percent drop in emergency room visits. A North Carolina project experienced a 40 percent drop in hospitalizations for asthma and a 16 percent drop in emergency room visits. A Pennsylvania health care system reported $3.7 million in net savings in its pilot. The federal government has also emphasized primary care as the centerpiece of its plans for the Veterans Administration and Department of Defense health care programs.
Q: How does technology help keep people healthier?
A: The simple ability to contact a caregiver 24/7 via e-mail, telephone or access to information via a patient portal can reduce the number of doctor visits and keep people out of the emergency room. Tools like remote monitoring and wellness devices allow doctors to keep a close eye on patients while keeping them in the comfort of their home.
Technology can also lighten the administrative burden on doctors — I believe most practices spend 30 percent of their time, energy and resources on administrative tasks. There are so many ways the right technology can help improve processes and efficiency — from making it easier to share electronic medical records to e-prescribing to improve prescription drug safety and accuracy. These tools have an important role in the medical practice of the future.
Q: What is IBM's role in this transformation?
A: IBM is one of the nation's largest purchasers of health insurance so we have a vested interest in finding ways to improve care and keep our employees healthier. When one of our employees has a primary care provider as their usual source of care. it costs IBM 1/3 less money, the mortality rate drops by 19 %, and the employee is 12 % less likely to be obese and 7% less likely to smoke.
IBM also develops a broad range of technology for healthcare and life sciences – from drug discovery, to health supply chains, to genetic research, to modeling the brain. We have a worldwide staff of more than 4,000 employees dedicated to healthcare, including more than 60 medical doctors and 350 other healthcare professionals. Creating a smarter, more connected healthcare system that puts the patient at the center of care is an important goal for all of us.