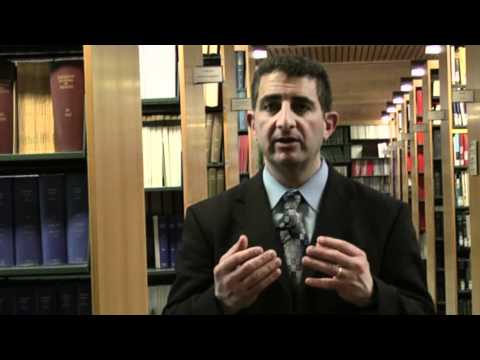 One of the most emotion-fraught scenes in Precious, the highly-regarded 2009 film, takes place when the protagonist, an overweight, illiterate, 16-year-old black girl living in New York's Harlem neighborhood, steals a bucket of fried chicken from a fast-food restaurant and stuffs her face as she rushes to school. Rather than providing sustenance, the food makes her sick.
This scene encapsulates the extreme complexity of improving public health. A nation's health care system is just one of many influences that determine whether individuals are healthy or not. You've also got to consider the family situation, education, genetics, poverty, location, transportation, retailing, advertising and a host of other factors. Each of these factors is a complex system in itself, with its own dynamics. Add them all together, with all of their interdependencies, and it looks like chaos.
But it doesn't have to be.
Some of our research colleagues at the Almaden lab are working on a project aimed at making it possible for government and business policymakers to get an accurate, holistic view of health so they can analyze the situation well  and craft better ways of improving it. Called SPLASH (it's an acronym, but don't ask what the letters stand for),  the project seeks to create a technology platform and a community for integrating all of the data models that researchers and social scientists have created for the various systems affecting health. "People started to realize that this could be done, but nobody was mapping the system of systems. It's so complicated," says Paul Maglio, an IBM researcher who co-leads the project along with researcher Pat Selinger, who adds: "We hope to build a community of people who can contribute models and data, start a dialogue, and do joint work together."
That dialogue was launched last week at Almaden Institute 2010, a two-day conference held at the lab in San Jose, Calif. About 200 people from different health-oriented realms watched presentations and discussed the possibilities for collaboration. Some were quite enthusiastic about forming a community. "I'd love to partner with you. I hope this can be the beginning of a good conversation," said Kevin Grumbach, the chief of family and community medicine at San Francisco General Hospital.
There's a lot of technical work to be done, which is one reason why IBM Research has made SPLASH one of its so-called grand challenges–big-bet projects that require technical breakthroughs. The difficult tasks include defining software languages and methods for describing and matching data models,  and inventing frameworks for integrating the various models.
The other main challenges are not technical: Understanding how to communicate effectively with policymakers and defining innovative business models that  create win-win situations for various participants in the system. What kinds of incentives, for instance, could government leaders create to induce grocery stores stocking a wide variety of fresh fruits and vegetables to locate outlets in inner city neighborhoods?
For starters, the team will attempt to create an integrated model for addressing the causes and effects of obesity.
This effort is certainly daunting, but, if it works, it could help transform the art of  health policy decision making into a science.