How often have you been told to 'stop doing that' because x,y and z is bad for you? Plenty, if you're anything like me.
We get these sorts of messages everyday with the earliest examples usually from our parents and schools. It's a common theme throughout life that usually continues after school into work. Quite honestly, people stop listening, especially when the reason for not doing something isn't adequately conveyed.
If we take the environment, which probably contains the largest number of groups telling people to stop doing this, that or the other, people begin to push back. People don't like being told what not to do. Even reasonable people think that being told not to drive but use public transport when it will take them longer and will cost them more is just crazy – they want the alternative to be better.
So lets flip it. Lets 'start' something. Today in London, IBM announced that it will be the exclusive partner for a nine day summit in September 2010 called surprisingly, START. It aims to explore what business can do for sustainability and what sustainability can do for business. In many ways it is just a start. Even though it is an event, START is also a national (UK) initiative of the The Prince's Charities Foundation will continue way past September and a street in London coming to communities across the UK.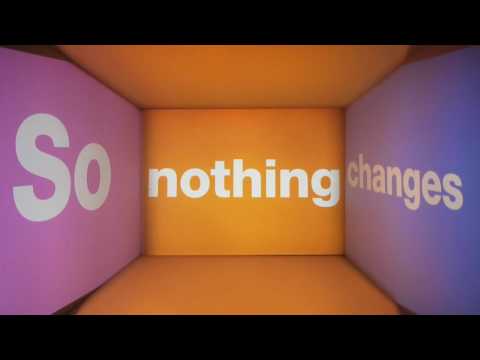 Over nine days, IBM summit at START will bring together a brains trust of thought leaders to come up with ideas that organisations can sign up to because it makes sense for them and their business – not just the environment. All the ideas, findings and debates will be published online. Each day will focus on a different topic, such as new skills, the future of cities, energy and transport. You can see that in all cases that no single organisation or government is responsible for everything within these topics, it requires a number of bodies to come together and work together. So the summit will try to build a community of collaboration, discuss ways we can all work together to make stuff really happen, to make the alternative better than what we have now.
At the launch in London today, Steven Leonard, Chief Exec for IBM UK said, "the challenge [is] bringing all the necessary constituents together to develop and deliver more complex solutions to make the world – literally work smarter."
Collaboration between organisations, public and private, is essential to make this initiative work. I for one am excited about the opportunities that this could bring up, such as the need to develop new skills myself and the push it will give to widen the use of social tools within business. Is it going to be easy? No. Will it all happen in 9 days? I very much doubt it, but there needs to be a point where we say, things have to change and we mark the beginning with this event.
But before the event we have a few weeks, time in which partners and invited companies will be starting to collaborate using our collaboration tools. So that the final agenda for each day will be built on the basis of the combined expertise. Essential to begin as you intend to go on.
Caroline Taylor, VP leading Project Start in IBM raised an essential point at today's launch about the next generation: "If sustainability is about securing the future, young people are that future, and they will be vital in ensuring we define genuinely 21st century and forward thinking solutions." Day 4 and 5 are devoted to new skills and starting young.
It's not all work, work, work…there will also be a 12 day public festival that apart from being great fun will also give clear, simple and positive ideas on how people can start doing things that will help them lead a sustainable future. There will be plenty of big names in attendance, including two of my favourite comedians, secret gigs, mystery artists and a host of other good stuff.
Where's this all happening? IBM summit at START will be hosted in Lancaster House, The Mall, London, September 8th – 16th. with the START garden party happening right next door in Green Park. Hopefully we will also be able to broadcast large parts of the business event over Livestream, no doubt we will have more updates here.
The Start founding partners include: IBM, B&Q, Virgin Money, M&S, Asda, EDF Energy, Addison Lee,  BT Group plc and Waitrose.  Full list of supporting organisations on the web site.
Read more about IBM Summit at Start.