Archive for August, 2010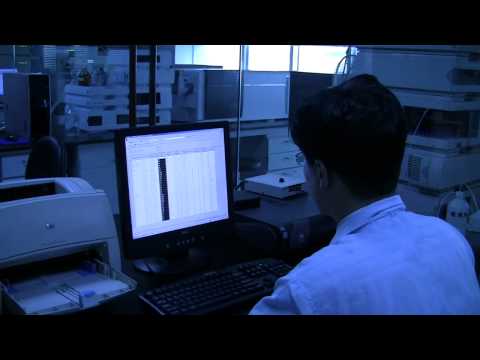 China is fast emerging as a pioneer of data-centric healthcare. IBM's collaboration with Guangdong Hospital of Traditional Chinese Medicine, featured in this video, was one of the examples called out in a piece in today's Wall Street Journal about advances in healthcare in China. The Guangdong solution is being designed to help doctors identify treatment plans combining Western and traditional Chinese medicine from statistics drawn from patient records. IBM's Healthcare Solutions Lab, which is working with Guangdong Hospital,  is one of 12 finalists in the newspaper's annual Asian Innovation Awards contest.
But Guangdong isn't the only place where IBM is pushing the technology envelope in Chinese healthcare. IBM Research is working with Peking University People's Hospital to build an evidence-based patient care system that will consolidate patient records and make it easier for clinicians to discover and share best practices in diagnosis and treatment. It's one of those First-of-a-Kind projects that Research engages in with clients. The hospital expects to roll out the system to selected hospital and community clinics starting early next year.
Editor's note: Many of the smarter planet initiatives we talk about on this blog depend on better security technologies. From health records to financial data to sensitive city infrastructure information, managing massive data streams over the Internet requires as much security innovation as data integration, interconnectedness and intelligence. Enter X-Force–IBM's answer to studying these challenges with the kind of depth we use in all smarter planet initiatives. The following is a post by Tom Cross, the manager of the IBM X-Force Research Team, to explain how X-Force is helping organizations across the globe meet these challenges.
Today we released the IBM X-Force Mid-Year Trend and Risk Report that gives insight into the latest Internet threats, trends among attackers, and a projection on future potential risk areas like cloud security.
The report is the industry's most comprehensive analysis of vulnerabilities and security threats.  IBM is the only company with an extensive primary research team that uncovers, researches and catalogs vulnerabilities with a database that goes back 15 years.  Our Web crawler is second only in size to Google, allowing us to uncover malicious sites and categorize web pages.  We manage more than 20,000 security devices to gain firsthand insight into the types of attacks organizations face today.  As X-Force, we sign up for a lot of spam to stay in the know so that we can protect clients and educate the industry.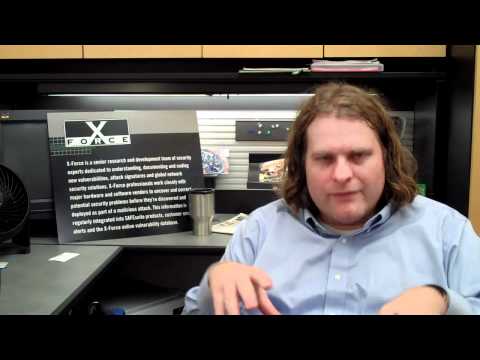 Intel's purchase yesterday of security software maker McAfee, detailed in this News.com story, signals a shift in the tech industry's view of how to better secure computers, networks, and software programs: Security has to be built in, rather than added on later. It's the concept of "secure by design."
At IBM, the secure-by-design concept extends to encompass our Smarter Planet agenda. These days, its not enough to secure the traditional computing infrastructure. You've got to protect all of the devices and networks that are now being used to monitor, manage, and analyze everything from smart electrical grids to health care systems. "All of the physical assets of the world are becoming digitized, instrumented, interconnected and intelligent," says Kristin Lovejoy, head of IBM security strategy. "But the sad reality is that as people develop and design these new technologies they're not thinking enough about the issue of security. These devices are so critical that if they're unavailable or if they're tampered with, it could have a significant negative impact on an individual or a large population."
When security is an afterthought, it tends to be expensive and not that effective. Plus, organizations typically find out about a vulnerability after it has already been exploited by malicious software programs.
We believe that only by designing products to be secure can organizations gain the protection they need at a reasonable price. With that principle in mind, IBM has established what we call a secure engineering framework. It's a set of specifications that we are beginning to use in all of our design processes, for hardware and software alike.
Now that the world's critical infrastructure is being wired and networked, security is becoming more important than ever before. Business-as-usual in the tech industry isn't good enough any more.
The world's research universities are crucibles of innovation, yet universities face significant challenges when it comes to shepherding their research breakthroughs into the marketplace. It's a painstaking process–akin to finding the proverbial needle in a haystack. Until now, that is. By harnessing the power of Big Data, North Carolina State University and IBM have collaborated to create a highly automated system for matching university-invented technologies to potential business opportunities.
Here's how it works: NC State officials identify promising inventions that are contained in their research database. Then they launch a search of the Web for pages containing pertinent information–clues that could lead the university to companies that might be interested in licensing its technology and taking it to market. The program uses a handful of sophisticated IBM software tools that were created to handle so-called Big Data challenges–data sets with millions of pieces of information drawn from multiple sources. BigSheets, a specialized search engine, makes it possible to get insights from very large data sets easily and quickly. IBM Cognos Content Analytics focuses on unstructured data, the kind that isn't stored in formal data bases. And IBM LanguageWare is a text analytics tool that understands the context around words, and is capable of decoding scientific jargon.
The university ran a couple of pilot projects to test the system. One involved new strains of Salmonella that faculty researchers are developing for use in vaccines. It took less than one week to search 1.4 million Web sites, including blogs, social networks, and sites containing scientific papers, and come up with a short list of potential business partners. Using manual search methods, the investigation would likely have taken months–and might not have uncovered some promising leads. "The kind of searches we do are very difficult to to replicate with people," says Chris Spencer, an emerging technologies strategist in IBM Software Group.
Organizations today are fortunate to have access to a growing influx of new technology – from sophisticated data analytics to cloud computing – that will allow for faster innovation and growth. However, as part of the Smarter Planet, these organizations also recognize the dire need to keep their dynamic IT infrastructure constantly secured.
As evidenced by the latest IBM X-Force threat insight quarterly report, the number of IT security vulnerabilities is continuing to rise. New threats and increasingly wily attackers have companies looking for better ways to not only detect but anticipate and mitigate vulnerabilities before they become a problem. Emergency patch management should be a thing of the past.
[Click below to read more and see a screen shot of the tool] Continue Reading »
The following is a guest post from Dr. Randall Oates, president of SOAPware and a fellow member of the American Academy of Family Physicians. After more than 20 years of operating a successful Family Medicine practice, Dr. Oates made the tough decision to phase down his medical practice and focus on new technology to help transform healthcare and create a bridge to a better system.
Imagine learning that your doctor has been told by an administrator that they shouldn't spend any more than 7 minutes meeting with their patients face-to-face,  and that they were encouraged to include as many billable services as is possible in that time.  All of this is because of a "pay for procedure" healthcare system that devalues actually taking care of patients.  Does that sound a bit like insanity?  I've been there as a physician, and the probability is that you are now there as a patient.
Recently, I had the great pleasure of traveling to several places on the planet where healthcare is smarter. In particular, I was pleased to visit Denmark. Some recent healthcare data from Denmark shows that:
·           The cost was less than half that in the U.S.
·           Outcomes were dramatically better.
·           The system received high marks from both patients and physicians.
From a physician perspective, it seemed almost too good to be true.  I extended my stay an extra week, traveling through the countryside, visiting practices, pharmacies and hospitals, to confirm that it really is possible to have a system that is more patient-centered.  It is very similar in character to what is described in the illustration How Smarter Healthcare Works. In other nations I visited, and in some smarter practices I visited in the U.S., there is a consistent formula for success:
1.            Empowerment of primary care via a closer equivalence, both in status and monetarily, to specialist care.
2.            Practical information technologies that have a focus on enhancing the patient-physician relationship.
Several initiatives within healthcare reform have some promise of bringing our system into better balance. For example, if Accountable Care Organizations can be created on a strong foundation of Patient Centered Medical Homes, better quality of care and new efficiency will follow.
The recent announcement by IBM and ActiveHealth may well be a major milestone on the path to smarter healthcare as well.  I am pleased to have been able to work with and advise teams within IBM and ActiveHealth over the past three years attempting to serve as a bridge to bring advanced information technologies to the patient-physician interface.
Founded by a physician, for nearly two decades, SOAPware, Inc. has adhered to a simple philosophy of delivering affordable technology to healthcare providers. Improving healthcare and the quality of life, by empowering medical professionals and patients with innovative technology and services is the mission we are committed to achieve.
Click below for a larger version:
Credit here goes to our colleague Chris Luongo, the storyteller behind the "The Tale of…" videos, among many other creations.
Back in the dot-com era, Netscape co-founder Jim Clark, frustrated with the fact that his medical records were scattered all over the place, started a company called Healtheon to address the problem. It was a great idea, but premature. Now, more than a decade later, the US government the healthcare industry seem determined at last to bring the full benefits of digitization and connectivity to healthcare in the US. At the same time, the maturation of cloud computing makes it possible to pull together an individual's health information from a wide variety of sources and place it at the finger tips of healthcare providers.
That's the backdrop for a significant new service announcement today by IBM and ActiveHealth Management, a subsidiary of Aetna. Collaborative Care, a new cloud service,  gives physicians and patients access to the information they need to improve the quality of care without requiring healthcare organizations to invest in owning new technology. Using Collaborative Care, hospitals and physicians can access, share, and analyze a wide range of clinical and administrative information; automate the measurement and reporting of treatment outcomes; and improve  patient care by using Aetna's decision-support system. In addition, patients can be more actively involved in their care through a Web portal.   "This partnership puts in place a new  model that can drastically improve the way care is delivered," says Robert Merkel, vice president and healthcare industry leader, IBM Global Business Services.
Think of the service as a virtual healthcare system located in the computing cloud.
IBM briefed a dozen top tech bloggers on our Smarter Planet strategy today at  headquarters in Armonk, New York. Mike Rhodin, senior vice-president, IBM Software Solutions Group, explains here how we're leveraging decades of corporate IT experience to add intelligence to the world's physical infrastructure.
Some of the initial blog postings from the event: From Larry Dignan of ZDNet, here and here; from Mike Vizard of ITBusinessEdge, here; from Alex Williams of ReadWrite Enterprise, here; and from Salvatore Salamone of Ziff Davis Enterprise's SmarterTechnology blog, here.
Following is from Dr. Kavita Patel, director of the Health Policy Program at the New America Foundation:
Drs. Kavita Patel and Paul Grundy
The American Recovery and Reinvestment Act of 2009 pledged almost $20 billion in government funding to assist with and incentivize the "meaningful use" of health information technology. Earlier this week, the Centers for Medicare & Medicaid Services announced that money to encourage providers to purchase electronic health record systems may be available as early as May 2011. Meanwhile, the U.S. Department of Health and Human Services has loosened its "meaningful use standards," offering physicians more realistic implementation benchmarks.
EHR incentive programs will provide eligible providers a financial reward for the meaningful use of qualified EHR systems. The adoption of electronic health records supports the goal of achieving an efficient, patient-centered, high quality and safe health care system. I believe that the notion of "meaningful use" in healthcare echoes the promise of a smarter planet; an IT system that is designed to solve the right problems can turn information into insights – resulting in better quality of life.
The healthcare sector lags behind other industries that are innovating for a smarter planet. There are several barriers that have prevented the healthcare system from becoming a quick and early adopter of information technology. Patients are concerned about privacy issues. There is a lack of standardization among EHRs. And for most healthcare organizations, cost and time pose significant barriers. Overburdened primary care physicians will not champion this new medium if it takes them nearly three times as long to enter data on a screen than it does to scribble on paper. As a practicing physician, I can attest to these challenges first hand.
But the promise of electronic health records can't be overlooked: fewer adverse drug events, lower morbidity and mortality rates, improved continuity of patient care, greater operational efficiencies and lower costs.
I recently spoke with several members of the DC healthcare press alongside Dr. Paul Grundy, Director of Healthcare Transformation at IBM. Dr. Grundy discussed IBM's dual role as both a buyer of healthcare for its nearly 400,000 employees and as a deliverer of healthcare technology and services. I shared my thoughts regarding the implementation of healthcare reform and explained the challenge of ensuring it lives up to its promise. The conversation was marked by lively debate on wide-ranging topics including two that are close to my heart: putting patients at the center of healthcare and moving toward the vision of patient-centered medical homes. Together with several former colleagues from the White House, I recently looked at seven innovative medical home models and identified the four elements that lead to improved quality and/or lower costs. One was data-driven analytical tools. In other words, patient-centered primary care will benefit greatly from the meaningful use of data – not only for individual patients but for patient populations as well.
As the government, the private sector and communities work together to improve the quality of our healthcare system and implement federal reform, it may help to think of "meaningful use" in a broader way. As we get closer to achieving the ideals of the patient-centered medical home, perhaps the ultimate proof of success will be outcomes that are immediately recognized as meaningful by the most important stakeholders in the mix – our patients.