Editor's note: Many of the smarter planet initiatives we talk about on this blog depend on better security technologies. From health records to financial data to sensitive city infrastructure information, managing massive data streams over the Internet requires as much security innovation as data integration, interconnectedness and intelligence. Enter X-Force–IBM's answer to studying these challenges with the kind of depth we use in all smarter planet initiatives. The following is a post by Tom Cross, the manager of the IBM X-Force Research Team, to explain how X-Force is helping organizations across the globe meet these challenges.
Today we released the IBM X-Force Mid-Year Trend and Risk Report that gives insight into the latest Internet threats, trends among attackers, and a projection on future potential risk areas like cloud security.
The report is the industry's most comprehensive analysis of vulnerabilities and security threats.  IBM is the only company with an extensive primary research team that uncovers, researches and catalogs vulnerabilities with a database that goes back 15 years.  Our Web crawler is second only in size to Google, allowing us to uncover malicious sites and categorize web pages.  We manage more than 20,000 security devices to gain firsthand insight into the types of attacks organizations face today.  As X-Force, we sign up for a lot of spam to stay in the know so that we can protect clients and educate the industry.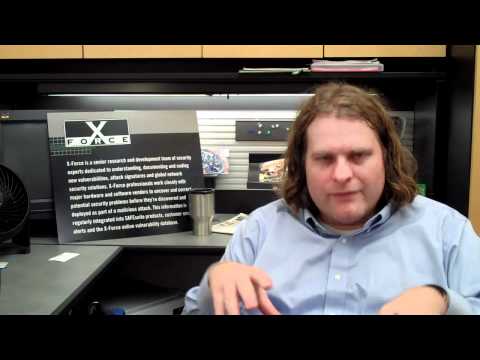 X-Force findings for the first half of 2010
Having this breadth and depth gives us an insightful, and sometimes surprising view into the security landscape.  One of the first things to note within the research findings is that the total number of vulnerabilities escalated to an all-time high, growing at a rate of 36 percent over the first half of last year.  The interesting observation here is the community in general is getting more diligent about reporting vulnerabilities and increasing public disclosure rates.
Other top findings include:
–Web application vulnerabilities have surpassed all other threats to now account for 55 percent of all disclosures.
–There are increasingly sophisticated attacks–especially with JavaScript–by computer criminals to hide their exploits within document files and web pages.
–While phishing volume actually declined, financial institutions are still the number one phishing target, representing almost half of all phishing emails.
A trend to watch is virtualization. This is an area our report explored since historically there wasn't a lot of vulnerability data existing. In the report, you'll see that out of the vulnerabilities within this space, 35 percent open a door to the hypervisor, or core layer of the network.  Once an attacker has access to the hypervisor, they essentially have unfettered access to the data, systems and operations powered by the virtual network.
Why are tracking and identifying vulnerabilities important?  Vulnerability counts aren't just impacting the IT security community. As the world becomes more instrumented, interconnected and intelligent, it means that power grids, cars, airplanes, utilities, food safety and many other products and industries are dependent on software and digital connections.  Any vulnerabilities can pose a threat to each of us on a daily basis.  The need for organizations to protect their computing infrastructure is becoming more critical every day.
Our goals in issuing this report are simple—to raise awareness and understanding of computer security issues and to shine a light on vulnerabilities to preempt disaster.  By understanding the vulnerabilities and risks within software, we can mitigate catastrophic events.
If anything, this report underscores how security is an increasingly complex undertaking for any organization.  In addition to the X-Force research team, IBM brings to bear a vast portfolio of resources to help clients strategically manage information technology and operational risk, including: six worldwide research labs, nine security operations centers, and 200 security-related products, and the world's largest security services practice — 3,500 skilled security services professionals.
As you'll see in the report, we've packaged the data in a way that you can easily put them into your own reports and presentations to share what is happening in security. You can also read updates on the findings of the reports and the latest threat information at the X-Force blog.
Many eyes word cloud of vulnerabilities against other word usage on the Web
Many eyes visualization of victims of phishing attacks
Many eyes visualization of the growth of web application vulnerabilities over the last decade
Tom Cross is the manager of the IBM X-Force Research Team. He is based in Atlanta, GA.