Archive for November, 2010
A team of scientists at IBM Research has achieved a breakthrough in nanophotonics that could hasten the arrival of machines capable of performing one million trillion calculations a second. These so-called exascale computers, which are expected to arrive by 2018, will be about one thousand times faster than today's fastest supercomputers. The scientists have demonstrated their technology in the lab, and IBM is now transferring it to one of its chip fabrication plants–the first step in commercialization.
The breakthrough is the culmination of eight years of work by a small team at IBM Research, including William Green, Solomon Assefa, Alexander Rylyakov, Clint Schow, Folkert Horst and Yurii Vlasov. They're presenting their results today at a chip technology conference in Japan.
The new technology, called CMOS Integrated Nanophotonics, integrates traditional electrical components with optical components on a single chip–in fact, on a single layer of silicon on a single chip. In today's advanced computers, optical elements are placed on separate chips, which impedes the performance of the computers and adds to costs. "This is about the technology of the future, which will enable going to exascale computing," says Vlasov, the research team manager.
The announcement places IBM at the front edge of chip industry innovation. Several start-ups in Silicon Valley as well as larger companies around the world are pursuing similar goals. For example, Luxtera, a Silicon Valley startup, is already producing chips with integrated optics and electronics, but its approach yields devices that are 10 times bigger than those the IBM technology is designed to produce.
The IBM advance could have a profound impact on the electronics industry. By integrating nano-size optical devices on a single layer of a single chip, the researchers have made it possible to produce large quantities of such devices using the same chip production processes that are already in use. The technology has implications not just for high-performance computing but for such uses as network switching and even consumer handheld devices. It's useful wherever people need to transmit massive amounts of data at a low price.
Vlasov uses a metaphor to explain the role his team's technology will have in computing: The human brain includes gray matter, which processes information, and white matter, which connects the gray matter cells. In the brain-like computers of the future, nanophotonics will play the role that white matter does in the human brain.
For more info, go to http://www.research.ibm.com/photonics
Editor's note: The following is a guest post by Dr. Manish Gupta, Chief Technologist, IBM India/South Asia and Director, IBM Research – India 
Last week I watched the first episode of a TV series, Ecopolis, on Discovery Channel. The program identifies technology based solutions that will help cities manage the crushing pressure on their resources in the next forty years. The situation in Indian cities is perhaps more pressing.
All of us living in Indian cities experience the pressures of a massively burgeoning population on an inadequate infrastructure. Our metro cities were built at a time when their phenomenal growth could not have been foreseen so the gap between demand and supply for civic services and utilities continues. While there are ways to improve the condition in established cities like Bangalore, Mumbai, and Delhi (which continue to grow at a significant pace), newer cities are surely better placed in terms of building a futuristic, highly scalable infrastructure that can cope with rapid urban proliferation.  The right combination of technology and urban policy can lead to far more streamlined urban systems that make a difference to quality of life in our cities of tomorrow.
The IBM Institute for Business Value has published an executive report titled "A vision of smarter cities: how cities can lead the way into a prosperous and sustainable future". The paper takes a systems view of a city and we see an interplay of the following systems – city services, citizens, business, transport, communication, water and energy. A city services system constitutes the operational activities and coordination of service delivery provided by the municipalities, while the citizens system covers public safety, health and education. A city's business system refers to the environment that businesses face in terms of policy and regulation. Cities offer citizens and businesses the ability to move things around through their transport systems and share ideas and information through their communication systems. Cities also offer two core utilities necessary for all economic and social activity – water and energy. 
 If we hope to prepare our cities for explosive urbanization, we need to put existing ones on a journey of becoming 'smart' and envision the new emerging towns to leapfrog to a state of optimized urban systems. "Smart" cities know how to transform their systems and optimize the use of finite resources. To help drive efficiency and increase effectiveness they leverage technology to make systems instrumented, interconnected, and intelligent.
Take a basic utility like water. Smart cities are able to connect several independent systems to create datasets that allow the analysis of the volume of sewage from homes and business against the volume of water coming in from ground water or rainfall. Problem areas can be quickly targeted for detailed inspection. This process helps improve the efficiency of sewer systems and reduce environmental impact. Another pressure point is road infrastructure. And when physical infrastructure upgrades go hand-in-hand with an intelligent data system the results can be quite impressive. For example the implementation of Free Flow Tolling in Brisbane yielded a six fold increase in vehicle capacity on a particular motorway, reduced traffic time by up to 10 minutes, reduced traffic incidents by 27% and allows the authorities to provide real time alerts to travelers about congestion, construction, and accidents before they reach the affected area.
India's urban areas spew 70% of the country's carbon emissions, out of which 40% is a result of vehicles. Can we design our traffic systems in a way that results in less congestion, and in turn, reduce pollution and minimize greenhouse emissions?
Economic development and responsibility to the environment can and must go hand in hand. India has an over dependence on coal and petroleum based fuels for energy generation. Alternative and renewable energy sources such as solar and wind power are critical to making India energy self sufficient as well as reducing environmental side effects from power generation. The need of the hour is a collaborative approach – involving both the government and public sector – that supports the development of clean and green energy. The government plays an important role by forming supportive policies and enabling entrepreneurial initiatives. 
You'll surely agree that at the rate urbanization is exploding, the problems that megacities of the future will face will be multiples of those we face today. It is time to act. The floor is open for your thoughts and opinions. I look forward to seeing your views on issues related to transport, energy, waste management, food, water and greener buildings.
"The future belongs to those who are bold enough to grab it."  Those were the worlds of Claudio Orrego, the mayor of the municipality of Penalolen, a section of Santiago, Chile.  Mayor Orrego was one of the many dignitaries and civic leaders at IBM's latest Smarter Cities conference, here in Santiago.
More than 100 business and government leaders, led by IBM Chairman and CEO Sam Palmisano, attended the event, the first major Smarter Cities conference in Latin America.
Santiago was chosen for this session because it is an emblem of rapid growth and investment.  Nearly a century ago, less than 500,000 people lived in the Santiago area.  Today, the
city has more than 5 million people — one-third of all Chileans — and the city is known for being a hub of regional commerce and for investing in education.
"We have grown and prospered, but not all have benefited equally," Mayor Orrego said.  "Our goal must be to ensure that more people can share in the benefits of living in Santiago, and the savings we can realize in making Santiago a Smarter City can be invested in education and other economic development."
Palmisano was also joined on stage by Fernando Echeverria, the governor of the metropolitan region of Santiago, who discussed the need for "interconnected systems that can help us run our city in a more efficient manner."
"The challenges your cities face – educating your young, keeping your citizens safe and healthy, attracting and facilitating commerce, and enabling the smooth flow of planes, trains, cars and pedestrians – are only being compounded by the global economic downturn," Palmisano said.  "That's the bad news. The good news is that new models are emerging… and this presents leaders everywhere – in business, in government, across civil society – with a choice. How will we react?"
Palmisano praised what he called "the real story of Chile and Latin America," where the economy is growing 5.4 percent on average, far outpacing most developed nations.
"As I have told my colleagues and our leaders in the United States and in Western Europe, we need to heed the lesson of the world's emerging markets and invest in the future," Palmisano said.   You need to look ahead and position yourself for the major growth opportunities ahead. If you are a government leader, you can't just tax and regulate: you have to plan for the future."
Did you get a chance to watch any of the IBM SmartCamp World Finals from Dublin over the last few days?
I watched via the LiveStream channel and I thought it was fantastic.  Being able to watch the 9 finalists from around the world pitch their stuff 'live' to the judges was cool – and the ideas and products were quite interesting.  You really do get a sense for what a smarter planet will look like when these ideas move out into the mainstream.
In the end, the victory went to startup Streetline, a company that wants to make it much, much easier to find parking spaces in cities.  Now, having single-handedly funded New York City via my parking tickets over the last three years, I can truly appreciate Streetline's product goals.  Nice job!
So if you missed the competition earlier in the week, jump on over to the IBM SmartCamp blog to relive the memories in video, pictures, and behind-the-scene blog posts.
Finally, congrats to the 600 young companies that competed in the 2010 competition!  I'm looking forward to next year's edition which I hear will be expanding into even more cities located around our smarter-getting planet.
America's Cape Cod has long been celebrated as a summer paradise where vacationers enjoy swimming in the surf, digging for clams, and fishing. But there's trouble in paradise. The Cape is essentially a large sandbar that sits over an aquifer from which residents and visitors draw their water. They have to be very careful about what they take out of the ground and put into it. Most of the houses on the Cape dispose of waste water through septic systems, and that's causing environmental problems. Nitrogen is building up in the bays on the Cape, depleting oxygen levels and killing shellfish and beneficial plants, and producing blooms of algae. If this keeps up, the Cape won't continue to be attractive to vacationers–who provide the financial lifeblood of the economy.
The people of the Cape are faced with some uncomfortable truths. They must address the waste water problem, most likely by building sewer systems and water treatment facilities. This will cost billions of dollars, which likely will have to come from taxes and user fees.
In an effort to head off environmental and/or financial calamities, the Cape Cod Commission, a regional planning group, has engaged with IBM to create the Smart Cape Cod initiative. The plan is to use sensing, networking, data management, and data analysis technologies to track a wide array of information related to water quality. By understanding the problem better, the commission and the governments of the 15 towns on the Cape hope to be able to address it most effectively–safeguarding the environment and easing the financial burden on residents and businesses. "We have to take innovative approaches," says Paul Niedzwiecki, the commission's executive director. "We have a substantial problem but not a lot of existing infrastructure. If we're smarter about the solutions, we can do it less expensively–without breaking the backs of the year-round residents of the Cape."
The Cape has just 220,000 year-round residents, but the population can triple during the tourist season. So the new waste water treatment systems will have to be built to handle peak demand. The commission believes that if the people of the Cape  address the problem themselves and use innovative technologies and approaches, the fix-up can be done for about $3 billion. It's possible that only about 40% of the homes will require sewers. But if the towns tarry and are forced to act by state or federal agencies, or courts, the tab could be much higher.
As we move into the era of electronic health information, IBM Researchers are working to make "3D healthcare" as commonplace as the tongue depressor and the stethoscope.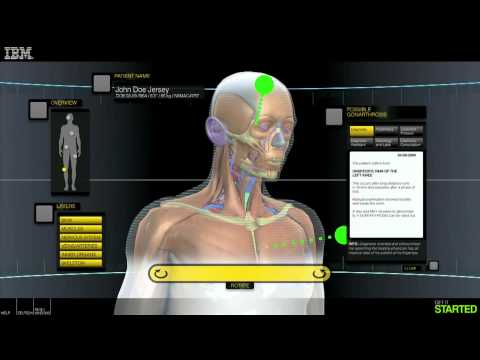 Tapping into technology similar to 3D movies and gaming — combined with pumped-up computing power, resolution display and storage capacity — 3D is entering a phase where it can be used to keep patients healthier.  IBM scientists predict that 3D technology will be a useful tool for a wide range of applications including advanced imaging and diagnostics, patient education, medical research and analyzing patient data.
There are prominent areas where 3D healthcare has already taken hold, such as medical imaging, where doctors can rotate an x-ray or CT scan to gain a 360 degree view of an injury.  IBM is working with the Mayo Clinic to create an advanced algorithm to use 3D images to analyze the brain in a more sophisticated way and increase the chance of spotting brain aneurysms by 70 to 90 percent.
Another area is patient education. Using a 3D avatar of the human body – a computer generated representation similar to a terrain map of the body – electronic medical information can be rotated and moved to display the body in multiple dimensions. By moving a cursor over the avatar, it displays educational and medical information associated with that part of the body. It can also be used as a navigation tool for the clinician to get information from the healthcare record.
3D is also creating new ways to display information collected about patients to make it more useful to doctors and nurses. IBM Research is working on methods of understanding how groups of patients are similar or dissimilar. For example, medical information from Asian males over age 65 with both diabetes and hypertension can be plotted against other similar groups of patients to see specifically what treatments are most effective and how their diseases progress over time. By displaying this in 3D, the data can be turned and more easily examined to see relationships with other patients or other diseases, and get a better understanding of how to improve the treatment process.
While not every health-related technology is a good match for 3D, this new technology will bring about a new realm of augmented reality in healthcare — a combination of the virtual and the real. As the technology continues to advance, additional areas for its use will continue to expand and emerge.
At organizations in every industry, in every part of the world, business leaders wonder whether they are getting full value from the massive amounts of information they already have within their organizations. New technologies are collecting more data than ever before, yet many organizations are still looking for better ways to obtain value from their data and compete in the marketplace.
Are competitors obtaining sharper, more timely insights? Are they able to regain market advantage neglected while focusing on expenses during the past two years? Are they correctly interpreting new signals from the global economy – and adequately assessing the impact on their customers and partners?
Knowing what happened and why it happened are no longer adequate. Organizations need to know what is happening now, what is likely to happen next and, what actions should be taken to get the optimal results.
A new study conducted by IBM and MIT Sloan Management Review of over 3,000 companies from 108 countries and 30 industries tells us about their top management goals, their uses (and misuses) of information and analytics, as they look for ways to find new growth opportunities. The study was released in conjunction with IBM's Smarter Industries Symposium in Barcelona last week.
The study clearly connects the use of analytics to competitive differentiation and performance. Top performers are five times more likely to apply analytics rather than intuition across the widest possible range of decisions. And they are two times more likely to shape future business strategies and guide day to day operations based on analytics.
The fact is that 1 in 3 business leaders make critical decisions without the information they need. 53 percent don't have access to the information across their organization needed to do their jobs.
Gut decision-making just isn't going to cut it anymore.
The study also found that businesses are actually less concerned about data deluge issues than they are about business culture issues. Respondents cited the top three obstacles to widespread analytics adoption in their organizations as:
- Lack of understanding about how to apply analytics to improve their business,
- Lack of bandwidth due to competing priorities, and
- Lack of skills in the line of business.
As a result, many organizations are facing a similar challenge. They are getting better at generating insights from information and analytics, but they face real difficulties in driving those insights to action.  Organizations must take a series of steps to improve their use of analytics, including:
Tackle biggest challenges first: Organizations too often wait for complete data or perfect skills before they take on the opportunity to apply analytics to high-value opportunities.  Consequently, they stay stalled in investment mode.  Talent, however, flocks to big challenges, which command attention and incite action – increasing the odds of success.
Flip the equation in the approach to data and insights: Many organizations start new initiatives by gathering all of the available data on a topic and then extracting whatever insights they can get. Instead, the first step should be to identify what specific insights are needed, and then identify those pieces of data needed for answers.
Adopt techniques and tools best suited to business leaders: Respondents identified a strong shift in the types of analytic tools and techniques that would provide the greatest value in the next few years. Data visualization, simulation tools and techniques that help them anticipate the consequences of their decisions, explore alternative approaches and tradeoffs came out on top. Techniques like these do not require superior skills to use and can be applied by business leaders at any point in the organization.
There is a growing conviction among global business leaders, as our 2010 Global CEO study highlighted, that operating in a more complex environment will require very advanced, technology-based approaches.   In a world that is operating in fundamentally different ways — faster, more interconnected, less predictable — issues, problems and opportunities are going to require much more sophisticated answers than in the past.
Organizations that use a "selective" approach to analytics are able to focus resources and efforts narrowly – generating insights critical to immediate needs and overcoming the business challenges currently holding them back from driving insights to action.
The ability to speed business decisions, understand consequences and predict outcomes has never been more important than it is now; and it is foundational to how industry leaders plan to operate in the future.
Top technology start-ups from around the world are traveling to Dublin today to compete in IBM's first-ever SmartCamp World Finals.
These companies won their local SmartCamp competitions in Boston, Tel-Aviv, London, Paris, Stockholm, Dublin, Denmark and Silicon Valley over the past year, with new Smarter Planet technologies that tackle some of the world's most pressing issues such as energy efficiency, the environment, and personalized healthcare.
The SmartCamp participants will receive mentoring and access to industry experts and technology, and deeper partnership opportunities from IBM, venture capital firms, academia, industry partners, and government officials, with one company to be named 'IBM Global Entrepreneur of the Year', on Thursday, November 18.
IBM SmartCamps are one aspect of IBM's Global Entrepreneur initiative designed to stimulate innovation and build skills for startups from around the world.
The 2010 SmartCamp World finalists are:
Streaming content from the event will be available beginning Tuesday, November 16 at 10:00 a.m. Select portions of the three day SmartCamp World Finals event will be webcast live at www.livestream.com/ibmsoftware beginning at 10:00 a.m. GMT in Dublin on November 16.
A news release about the SmartCamp World Finals is available here.  And more details about SmartCamp and the finalists is at: www.ibmsmartcamp.com.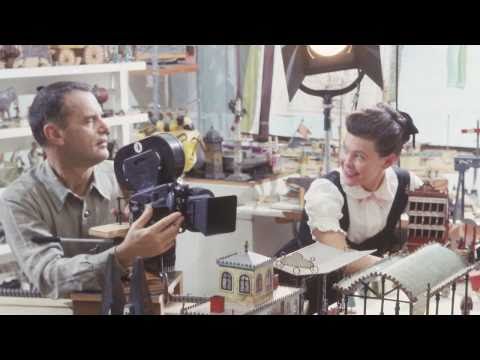 The deep connection between IBM and modernist designers Charles and Ray Eames goes back to the 1950s, when then-CEO Thomas Watson Jr. decided to put his mark on the company via design. He hired architect and former Museum of Modern Art  curator Eliot Noyes to create a program that would remake IBM's image via architecture, product design, graphic design, public sculpture, and exhibits. Noyes hired the leading modernist designers and architects of the day, including graphic designer  Paul Rand, architect Eero Saarinen and sculptor Isamu Noguchi. Charles and Ray Eames were among them, designing, among other things, IBM's exhibit at the 1964 World's Fair in New York. But the single most powerful lingering artifact of the collaboration between IBM and these two great designers is the film Powers of Ten. Made in 1977, it explores the edges of the then-known universe, ranging from outer space to the nucleus of a carbon atom inside human DNA.
Science has come a long way since 1977, and IBM is pushing it in new directions, so we decided to make a film, Genetics Great and Small,  that would take viewers to some of the new edges of the universe.. Don't think of it as a remake of Powers of Ten. Rather, its an homage. It adds to what the original film teaches.
Here's the original Eames film, republished recently by the Eames Office. You'll notice that it has a "few" more YouTube views than our homage. Please feel free to embed and spread our new video.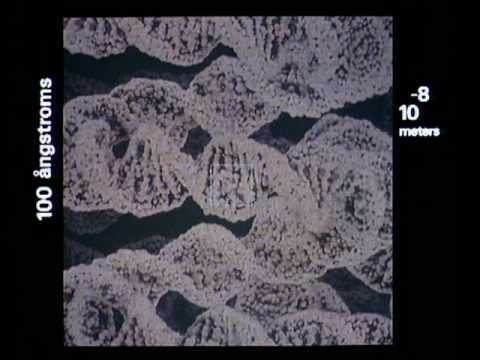 If you have been following the blog this week or reading the posts over at Turbo Todd, there has been a lot of discussion how different industries are leveraging technology and innovative management to become "smarter." It's happening in transportation, too.
Transportation is the circulatory system of our planet.  Though we often take it for granted, every day the world relies on a complex network of transportation systems to move people, food, and products.  Our transportation systems – whether in developed or emerging countries – are key for economic growth.
Most of the transportation systems around the globe were built to accommodate just a fraction of their current load.  It's estimated that up to $30 trillion will be spent on transportation infrastructure around the world in the next two decades.  The physical infrastructure is just one piece of puzzle; data will also play a key role in optimizing transportation to keep pace with increasing demands.
Steve Hamm recently wrote about how IBM and Bharti are working together in Africa to improve communications.  Emerging markets are also strategically investing in transportation infrastructure to build systems that can respond to anticipated growth and integrate themselves in the global transport system.
Kazakhstan is a good example of this.  By virtue of its location in Central Asia, it has the potential to be a bridge between Europe and Asia, particularly for both passenger and freight rail.  More than half of the freight and passenger traffic in Kazakhstan relies on the country's railroads.  And, the nation is significantly investing to improve its transportation infrastructure.
It's not just building more tracks and adding trains, you also need software and systems that can ensure uninterrupted flow of traffic and goods.  As Ermek Keyzatov, vice president for Business Development at The National Company Kazakhstan Temir Zholy, said, "Reliable and fault tolerant systems are crucial for our company's operations. Even the smallest systems failure can lead to enormous financial losses."
IBM and Kazakh Railways, the largest railway operator in Central Asia, are working together to optimize its freight and passenger operations across its 18,000 km rail network, which includes some of the main international lines connecting Central Asian countries with China and Turkmenistan.
They estimate that the effort will help them reduce possible downtime from systems failure – which can cost up to $6 million a day – from several hours to as little as 20 minutes.
They are laying the foundation for a smarter rail network in Kazakhstan that will be able to better handle the increasing volume of rail traffic in the country and is poised to capitalize on potential growth in the region.