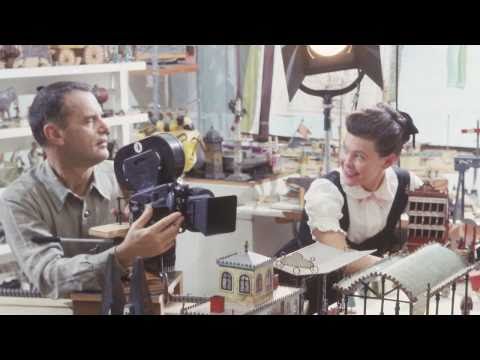 The deep connection between IBM and modernist designers Charles and Ray Eames goes back to the 1950s, when then-CEO Thomas Watson Jr. decided to put his mark on the company via design. He hired architect and former Museum of Modern Art  curator Eliot Noyes to create a program that would remake IBM's image via architecture, product design, graphic design, public sculpture, and exhibits. Noyes hired the leading modernist designers and architects of the day, including graphic designer  Paul Rand, architect Eero Saarinen and sculptor Isamu Noguchi. Charles and Ray Eames were among them, designing, among other things, IBM's exhibit at the 1964 World's Fair in New York. But the single most powerful lingering artifact of the collaboration between IBM and these two great designers is the film Powers of Ten. Made in 1977, it explores the edges of the then-known universe, ranging from outer space to the nucleus of a carbon atom inside human DNA.
Science has come a long way since 1977, and IBM is pushing it in new directions, so we decided to make a film, Genetics Great and Small,  that would take viewers to some of the new edges of the universe.. Don't think of it as a remake of Powers of Ten. Rather, its an homage. It adds to what the original film teaches.
Here's the original Eames film, republished recently by the Eames Office. You'll notice that it has a "few" more YouTube views than our homage. Please feel free to embed and spread our new video.