By Steve Canepa
Last week in New Orleans, IBM was recognized by Frost and Sullivan as the 2010 Global Digital Media Company of the year.  It was deeply gratifying to receive this independent acknowledgement of our leadership role in helping the Media and Entertainment Industry transform.
IBM's commitment to deliver innovative solutions has enabled a smarter Media Industry to emerge as our clients seize the opportunities presented by the transition from analog to digital content and from physical to network distribution. We continue to build on a proven record of breakthrough solutions, including:
IBM created the standards and silicon processors that enabled analog audio and video to be digitized – effectively ushering in the age of digital content
IBM received an Emmy Award for the creation of the Warner Bros. national network and the first central cast fully automated broadcast network.
IBM delivers real-time sports solutions and immersive applications connecting fans around the world to their favorite sporting events — including the Olympics, Wimbledon, PGA tour, the Masters Tournament, US and Australian Open and the National Hockey League.
IBM builds the processor chips that power the Sony Playstation, the Nintendo Wii and the X-Box 360 — often the most powerful computers in the home.
IBM in partnership with the European Broadcast Union and Advanced Media Workflow Association is developing the Framework for Interoperable Media – creating a more simple, agile, modular and market response to media service integration.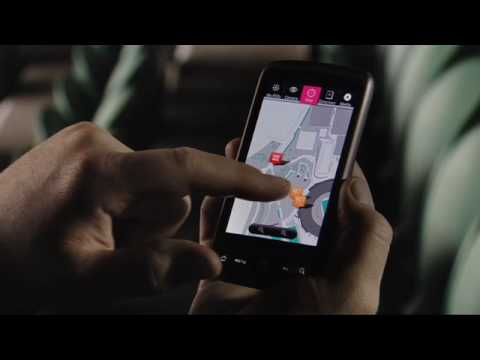 And, just this week, an IBM computer called Watson – which rivals human ability to answer questions posed in natural language with speed, accuracy and confidence – plays against the two best human contestants to ever play Jeopardy.
The DeepQA technology that powers Watson signals a new age in computing and information analytics.  One that, for the media and entertainment industry can be used to mine the vast amounts of information created by interconnected systems and intelligent devices.  Using deep analytics technology similar to Watson's, they can mine that data to extract powerful insight to better understand customers, products, and markets.
As the world become increasingly instrumented, interconnected and intelligent media and entertainment companies are focused on new ways of connecting with their customers and creating value. IBM is to helping our clients accelerate this transformation to a 'smarter media enterprise'.
Steve Canepa is IBM's General Manager for the Global Media and Entertainment Industry. He is responsible for the world-wide organization covering the Entertainment, Broadcast, On-line, Cable, Publishing, Satellite, Sports, Music and Advertising segments.  Steve has over 25 years of experience building, growing and leading profitable businesses.  Digital Media Magazine named him one of the most influential executives in Digital Media and he has received an EMMY for innovation.