By Mary Murphy
Smarter Planet Leadership Series Writer
Google the word 'leadership,' and you'll get more than 441,000,000 results. There's a lot of passionate discussion about leadership, but no consensus on a universal theory that's both functional and succinct. Perhaps it's just as well; I believe we're living in a time where our need for strong leadership is intensifying and the leadership qualities we need are changing.
Over the past ten years, I've learned a lot about leadership by observing it in practice by IBM executives and some of our most enterprising clients. For several years, I was a speechwriter for general managers in a variety of IBM's businesses; this year, I've had a unique opportunity to observe the leadership qualities of our clients as an editorial team member of our Smarter Planet Leadership Series, a collection of case studies that tell the stories of people who've transformed their businesses, municipalities, school systems, police departments, etc. By studying how these people think and operate, we can better understand what it takes to make the planet smarter.
Three years ago, IBM unveiled our Smarter Planet agenda–a vision for building a smarter planet by instrumenting, interconnecting and building intelligence into systems. The vision is now a reality. For example, Memphis, Tennessee, is using data analytics, wireless networks and video surveillance to strengthen crime fighting and the coordination of emergency response units. As a result, the city was able to reduce crime by 30 percent. I believe we've arrived at a juncture where the only barriers to smarter planet are imagination and leadership. We have to develop future leaders who have the vision necessary to make progress and the skills to lead companies and communities to that better place.
Observing Leadership Series client protagonists this year has helped us pinpoint three attributes that they share. They're all systems thinkers who can look across complex and interconnected systems and see their way to a solution. All are able to build a constituency despite resistance to change and conflicting interests. And they all have the ability to cultivate an information-led culture to help solve what sometimes seem like insurmountable challenges.
IBM is hosting THINK: A Forum on the Future of Leadership in New York City Sept. 20 and 21. as part of our centennial year celebration. We will bring together leaders from government, business, academia and science with an audience of 700 up-and-coming leaders from across the globe to deepen our collective understanding of the keys to success on a smarter planet. It's my hope that these future leaders will come to understand the key attributes for leadership in the age of a smarter planet.
To follow live blogs of the event, return to A Smarter Planet on the 20th and 21st.
I want to tell you a little more about each of the key leadership attributes for making the world work better.
Systems thinking is the ability to see problems in the context of a larger system with interdependent parts. Instead of focusing on stand-alone causes and effects, systems thinkers look for underlying connections. Patrice Ouellette, Director of Customer Solutions & Innovations at Air Canada has institutionalized systems thinking. He pulled together an Innovations Team that works relatively autonomously across many of the airline's disciplines (such as real estate, customer service and IT), employs a variety of techniques, (including customer behavior analytics), and takes advantage of  industry changes (such as new security requirements) as a catalyst for inspiring different ways of doing things. Patrice says he seeks people  "who instinctively and passionately think outside the box—who know the airline's day-to-day ways of doing business, but are not stuck in it."  His team has sparked a number of firsts in the airline industry, including placing self-service ticketing kiosks outside the airport in travel-related venues such as hotels, car rental facilities, convention centers and train stations. The group also launched the first North American mobile self-service solution on Apple iPhones and RIM Blackberrys.  Because of the Innovation Team's systems thinking, Air Canada can now process transactions, such as check-ins, 80% more cost effectively, and it has seen its customer loyalty increase.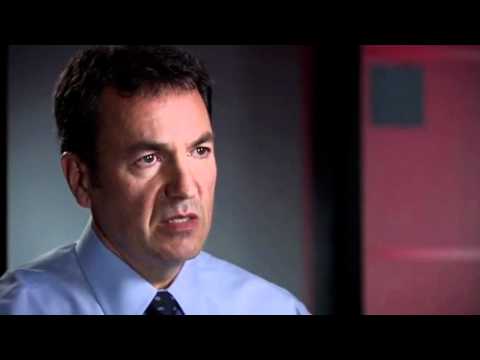 By building constituency I mean the ability to cultivate a common vision and create coalitions action across a complex organization (or a group of organizations) with many diverse and possibly competing beliefs.
Building constituency in a large complex state government agency is a significant challenge. For example, New York State's Department of Taxation and Finance employs approximately 5000 full-time employees and manages nine programs that range from audit, collection and enforcement to managing the state's treasury.  The department's commissioner is appointed by the governor and confirmed by the state Senate; budget approval comes yet a different agency.
The agency wanted to use predictive analytics to improve its ability to detect questionable returns, which cost the state billions of dollars every year in irrecoverable funds, and to optimize delinquent tax collections. The director of tax audits, initially Bill Comisky and now Nonie Manion, built a coalition of IT, audit and enforcement staffs and gained the support of the tax commissioner and, ultimately, of the state's budget division to obtain the funding and the cross-departmental cooperation necessary to proceed. Since they deployed the new analytics technology in 2010, the state has recovered $83 million in delinquent taxes last year alone, an 8% increase from 2009 and double the average increase in years prior to the implementation of the tax audit and compliance system.
The third attribute, cultivating an information-led culture, is the ability to uncover insights and drive decision-making based on turning data into intelligence. For example, Bill Dibble, SVP of Claims for Infinity Insurance, led the company from its niche serving high-risk drivers into the broader mainstream auto insurance market  by creating a way to "score" claims like lenders score credit, giving the company a more systematic, efficient and accurate way to pinpoint fraud. This same intelligence led to a smarter claims processing workflow, which in turn transformed the way Infinity's agents handle and route claims. Ultimately, the company saw a return on their investment within six months of implementing Bill's idea.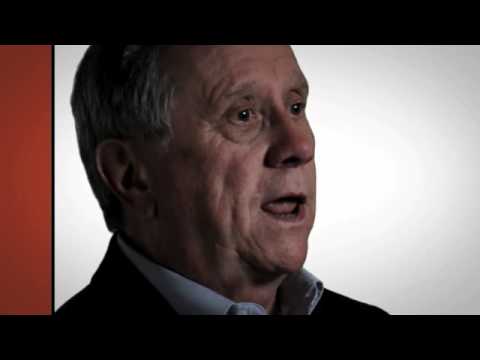 I don't pretend to have created a rigorous new definition of leadership here, but I have had the advantage of observing the authentic leadership of this extraordinary set of clients. These are not IBM's largest clients, and the people we feature are not necessarily CEOs, but they stand out because of their ability to embrace change and lead their organizations to transformational outcomes.
At the THINK Forum next week, just as in the Leadership Series, we're focusing on the client's role in building a smarter planet, not just IBM's. We understand that we can learn as much from our clients as they can learn from us.
In my humble opinion, it is people like the NYS Tax leaders, Patrice and Bill who will lead the way to an even smarter planet. I look forward to learning more from them.