Archive for October, 2011
IBM, MIT Sloan School of Management and Harvard Business School today are sponsoring a symposium at the the two universities. The morning topic: How advances in information technology can help improve productivity, and improve incomes and create jobs for the 99%. It's being followed this afternoon by a mock Jeopardy! match between Watson, IBM's very smart computer, and teams from MIT and HBS.
Update:
Teams of three students from MIT/Sloan and HBS take on IBM's Watson. (This is only the second contest matching Watson against collegians. In the previous contest, Watson beat teams from Carnegie Mellon University and the University of Pittsburgh. Pitt came in second, much to the chagrin of rival CMU!)
Harvard wins the first question, with "What is Belize?" Answering: countries in central America, ending with "e"
But then Watson takes over, running the category.
The machine picks "Who's Your Daddy Company?" as the next category, eliciting a huge hook of laughter from the audience.
They finished the Jeopardy! round, with Watson, $8600; Harvard, $5200  ; and MIT,  $-200 .
(I got disconnected from HBS's Wi-Fi at a crucial moment, destroying the coverage of the second round. Grrrrr)
Final Jeopardy!
Clue: Finding the spot for this memorial caused its creator to say "Americans will march across that skyline."
The question: Mt. Rushmore.
Harvard and Watson answer correctly. MIT does not.
Final score: Watson, $53,601; Harvard, $42,399; MIT, $100.
!!!!! Continue Reading »
by Jennifer Crozier, Director of Corporate Citizenship & Corporate Affairs at IBM
As IBM's Smarter Cities Challenge opens its second annual call for applications, we renew our commitment to helping cities around the world manage their toughest challenges and provide better lives for their inhabitants. With more than half of the world's population now living in cities, our work with urban leaders and communities has never been more relevant.
The IBM Smarter Cities Challenge is a three-year, 100-city, US$50 million grant program through which our top technical experts and consultants provide actionable advice to urban centers. In just the first year, IBM experts have helped such diverse areas as:
The cities and towns of Mecklenburg County, North Carolina in their creation of a common capital budget planning process;
Edmonton, Alberta, with a plan to improve traffic and pedestrian safety and efficiency;
St. Louis, Missouri, on programs to coordinate civic leaders, law enforcement and the courts to improve public safety; and
Milwaukee, Wisconsin, with a collaboration between the public and private sectors to advance the aquaponics industry, an eco-friendly approach to agriculture that recycles water from fish farms to nourish crops without the use of soil.
The deadline for 2012 grant applications is December 16, 2011. Selected applicants must demonstrate a commitment to using all publicly available urban data to help identify local problems and solutions. To help, IBM will provide special assistance to each winning city on the use of City Forward, a free online tool developed with public policy experts that explores trends and statistics in a visual way, and which can be adapted for the study of any number of issues across cities. Looking at these issues in a more scientific, systematic fashion provides insight that can help shape public policy solutions to pressing municipal problems.
Visit the Smarter Cities Challenge website to learn more, or to apply for a Challenge grant – each of which has an equivalent value of approximately US $400,000 in talent and technology. The website contains a video overview of the program, and also provides case studies that describe IBM's recommendations to 2011 grant recipients.
In the past, to become an "expert", you went to school; you studied a body of knowledge, received a degree or certification, and then went to work.
But now the nature of competition and the forces of innovation are shifting the frontiers of business, technology and education continuously.
For example, analytics is no longer the domain of just mathematicians or statisticians.  Employees today are looking for a broad set of workers with analytics skills to help analyze sales patterns so they can better target customers with product offers; pick apart and modify operations to make them more efficient; and slice and dice data for patters and trends — faster than a teacher can say 'don't forget to do your homework!"
That's why IBM is partnering with various urban educational institutions to give students the skills they need to make an impact in the world.
by Robert Griffin, i2 CEO
The last few months have opened quite a few new doors for the i2 team. IBM's acquisition of us opens a new world of possibilities for our customers. Not only can we further help law enforcement and first responders make the best use of current technologies and resources, but we now are closely aligned with some of the best technical minds in the world who can assist us in making our products stronger and more resilient for those committed to the public safety of citizens. Continue Reading »
by Katie Keating, IBM Cloud Social Business Manager
Here at IBM, we have a pretty large population of thinkers—more than 426,000 thinkers around the globe, in fact. That's a lot of thoughts flying around.
In order to harness some of those thoughts, we've implemented a number of social elements in the way we do business. Today I want to share one of our latest social endeavors—a collaboration of some of our brightest thinkers in cloud computing: ThoughtsonCloud.com. Continue Reading »
In today's business world, two things are certain: companies are compiling and exchanging more information than ever before, and business planning can be a hit or miss affair if you if cannot extract meaningful insights on demand — as conditions change, and in time to make decisions that will affect business outcomes and an organization's ability to serve its customers.
Analytics is changing that.  And as several of the organizations we heard from at this week Information On Demand and Business Analytics Forum are discovering, the best part of analytics is its limitless horizons.  Breakthroughs are occurring virtually ever day in our understanding of how to process all the different kinds of data, and turn it into not just organized information, or even knowledge, but actual intelligence.
Here are two examples:
Back in the 1960s, when a single mainframe computer filled an entire room, most of the data was stored on huge reel-to-reel tape drives. Today, most business computers use disk drives for storage, but, for the media and entertainment industry it's back to the future.
That's because TV networks and movie studios have so much digital video content to store (686,000 petabytes, growing to 1,780,000 petabytes in 2015, according to Coughlin Associates) and they can't afford to stash it on expensive disk drives. So they need tape drives that are updated for modern times–enabling them to easily find just the section of video they want, when they want it.
Now, imagine a tense scene on a highway in the Nevada desert in March of 2009. David Pease, an IBM Research scientist, was driving a rented van toward Las Vegas while Michael Richmond, another researcher, typed away on his laptop computer and made frequent phone calls to Lucas Villa Real, an IBM scientist based in Brazil.
They were putting the finishing touches on a technology that's now called Linear Tape File System (LTFS), which was designed to provide broadcasters and movie studios with the responsiveness and searchability of disk storage at the price of tape storage. They were set up to demonstrate the technology to attendees of the National Association of Broadcaster's annual convention. The drive from IBM Research – San Jose to Vegas took 10 hours. Richmond and Real were coding and debugging all the way. "It was down to the wire, but it worked well enough that people saw the potential of it and they got very excited," says Pease.
He and some of his IBM colleagues will be attending the Academy of Television Arts & Sciences Primetime Emmy Engineering Awards ceremony today at the Renaissance Hotel in Los Angeles. At the ceremony, IBM and Fox Networks Group will receive an Emmy for media workflow transformation and pioneering the development and application of LTFS.
Here's the famous Did You Know 4.0 video about the proliferation of digital media and communications.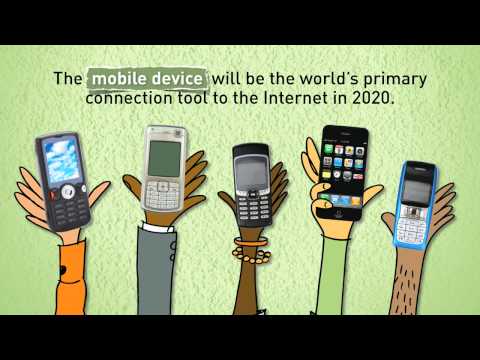 By Vincent Quan, Associate Professor, Fashion Merchandising Management Department at the Fashion Institute of Technology (FIT)
I had the opportunity to participate in an informative and lively dinner panel hosted by IBM for the retail press in the Big Apple last Wednesday.  Joining me on the panel were Nihad Aytaman, director of Business Intelligence at Elie Tahari, IBM Global Retail Industry Leader Jill Puleri, IBM Retail Analytics Leader Michael Haydock and IBM Enterprise Marketing Management Executive Director John Squire.
A few takeaways from the dinner: Continue Reading »