Back in the 1960s, when a single mainframe computer filled an entire room, most of the data was stored on huge reel-to-reel tape drives. Today, most business computers use disk drives for storage, but, for the media and entertainment industry it's back to the future.
That's because TV networks and movie studios have so much digital video content to store (686,000 petabytes, growing to 1,780,000 petabytes in 2015, according to Coughlin Associates) and they can't afford to stash it on expensive disk drives. So they need tape drives that are updated for modern times–enabling them to easily find just the section of video they want, when they want it.
Now, imagine a tense scene on a highway in the Nevada desert in March of 2009. David Pease, an IBM Research scientist, was driving a rented van toward Las Vegas while Michael Richmond, another researcher, typed away on his laptop computer and made frequent phone calls to Lucas Villa Real, an IBM scientist based in Brazil.
They were putting the finishing touches on a technology that's now called Linear Tape File System (LTFS), which was designed to provide broadcasters and movie studios with the responsiveness and searchability of disk storage at the price of tape storage. They were set up to demonstrate the technology to attendees of the National Association of Broadcaster's annual convention. The drive from IBM Research – San Jose to Vegas took 10 hours. Richmond and Real were coding and debugging all the way. "It was down to the wire, but it worked well enough that people saw the potential of it and they got very excited," says Pease.
He and some of his IBM colleagues will be attending the Academy of Television Arts & Sciences Primetime Emmy Engineering Awards ceremony today at the Renaissance Hotel in Los Angeles. At the ceremony, IBM and Fox Networks Group will receive an Emmy for media workflow transformation and pioneering the development and application of LTFS.
Here's the famous Did You Know 4.0 video about the proliferation of digital media and communications.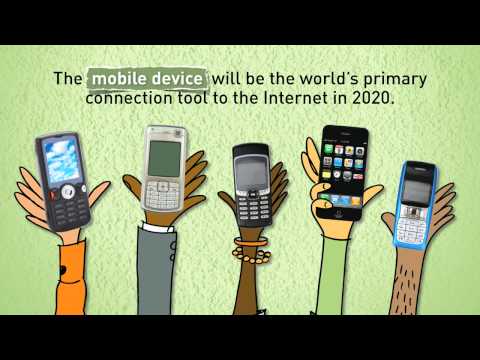 Many people at IBM and Fox Networks contributed to the combined effort, which started seven years ago, but LTFS was the big breakthrough. The idea for the system came from Ed Childers, an IBM storage development manager in Tucson. He wanted to make tape storage easier to use and to integrate it into the workflow of networks and studios. He suggested using an indexing system that would allow people to write software that would make video more accessible. Pease, a specialist in file systems for storage, took on the challenge–and, with help from Lucas and Richmond, wrote a prototype system in just four months.
Then, the long drive to Vegas…..
The reaction was so positive to their invention that Pease's managers decided to turn the prototype into a real product. It now runs on the Linux, Macintosh and Windows operating systems. And it is enabling the TV and movie industries to build huge stockpiles of video content without breaking the bank.
As the amount of digital data continues to expand at a rapid rate, the technology is likely to find uses in many industries. "Everybody has the same problem now, or they will as their content grows," says Pease. "It's going to be needed in any environment where you have store a lot of data and make it easily retrievable at a low cost." It's a good bet that the Smarter Planet is going to need a lot of LTFS.
————–
In the give-credit-where-credit-is-due department, several IBMers and former IBMers contributed significantly to the work that's getting the Emmy. In addition to the names already mentioned, contributors include Rainer Richter,  Amy Ayers, John Hoehn and Arnon Amir. Giving the acceptance speech will be Steven Canepa, general manager of IBM's Global Media & Entertainment Industry group.