Today's university freshmen were still in their terrible twos when the World Wide Web was just beginning to transform communications, retailing, entertainment and whole industries. Now some of the more cerebral members of the Internet generation are preparing to catch another wave: exploring the once-nerdy subject of analytics, a field of study that is just now making the leap across campus from the computer science lab to the business school.
Analytics is going mainstream at universities around the globe. It's being fueled by a growing demand from businesses and governments for employees skilled in the art of making sense out of a deluge of data that's available from myriad sources–everything from remote sensors to Tweets and blog posts. "It's imperative that leaders take advantage of all the data that's in front of them," says W. "RP" Raghupathi, a professor of information and communications systems at Fordham University's Schools of Business. "Data analytics has become a very integral part of business decision making."
Today, Fordham  is announcing two new masters degree programs, Master of Science in Business Analytics and Master of Science in Marketing Intelligence–establishing itself as a pioneer in bringing analytics skills training to business students.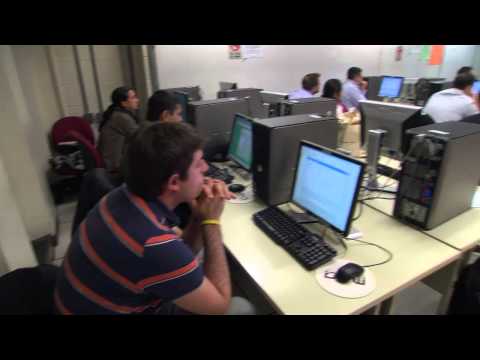 Analytics isn't brand new. When Raghupathi studied for his PhD at the University of Texas (Arlington) in the 1980s, he took a course in what was then called "decision support systems." In those early days, people who wanted to analyze data had to write a lot of customized code. Today, software programmers and business analysts have huge data bases, sophisticated software tools, and, often, real-time data feeds at their fingertips. And, at a time when unemployment is high and high-paying jobs are scarce, analytics offers a career path for many an enterprising technology or business student.
IBM is helping Fordham and more than 200 universities worldwide develop courses and programs in analytics–contributing software and curriculum materials. And no wonder: IBM needs to hire a boatload of people with analytics skills and it wants companies to buy its software. In the past five years, IBM has invested more than $14 billion in 25 analytics acquisitions. It projects $16 billion in business analytics and optimization revenues by 2015.
For Raghupathi and his students, IBM's aggressive moves signal that analytics won't fade in importance any time soon. "Analytics has become a new specialization and has opened up new career paths that didn't exist before," Raghupathi says.
His courses are popular with students partly because they get hands-on training in solving problems using sophisticated software tools. For instance, a group of students downloaded massive amounts of public health data from the World Health Organization, the Centers for Disease Control and other national and global health bodies. They learned how to create huge data warehouses, to cleanse the data so it could be relied on and to analyze the data–looking for significant patterns.
One of the most important lessons for the students was finding out that their original hypotheses were sometimes way off base. In one case, they expected to find larger incidences of certain cancers in urban areas of the United States but instead found higher concentrations in some rural areas. "This is the power of analytics to solve big problems in medicine," says Raghupathi.
Analytics is positioned to solve problems in one industry after another. Thanks to forward-thinking universities like Fordham, an army of specialists is being trained to help transform the way people understand the world and make crucial decisions.