By Larry Gee
Lecturer
San Jose State University
The students we see today have grown up around social media. Whether it is Facebook, Twitter, blogging or tagging content, social networks permeate their daily lives. This is creating a communications shift away from traditional face-to-face communications in favor of sharing content digitally.
This generation is shaping what communication will look like in their era. So it's vitally important for businesses to adopt and adapt social networking techniques to the way they operate.
But it's also important for young people to learn and to apply their social networking skills to the world of business. That's why San Jose State University collaborated with IBM to create a new academic skills initiative that provides our students with the opportunity to deepen technical and business skills in the emerging arena of social business. Called The Great Mind Challenge, the program provides students with an opportunity to develop their collaboration and problem-solving skills while working on real-world business challenges submitted by global corporations, entrepreneurs, community leaders and nonprofit organizations.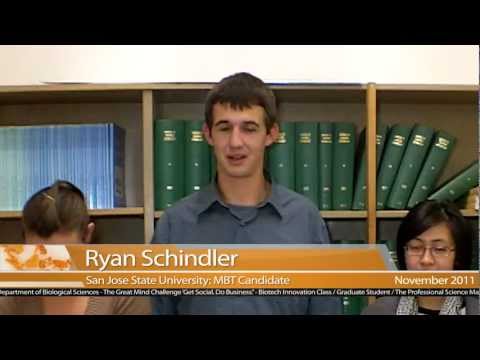 The Great Mind Challenge surpassed all my expectations. It provided an exceptional real-world learning experience for our students. They had access to a wide variety of materials and tools such as real-time Webinars hosted by subject matter experts, the ability to reach out directly to experts and ask them questions, and access to social business tools available in a computing cloud. In addition, having a real business problem to solve was key to reinforce the use and impact of a social business model.
Students transplanted their social media skills into a business setting. They quickly learned that they could apply Facebook and Twitter techniques into an organization's work flow process to get real work done. They learned the value of integrating digital elements like video clips into blogs and wikis to effectively reach their audience and encourage engagement.
The ultimate take away and success from The Great Mind Challenge was the total commitment by students and project sponsors, IBM and Group Business Software. The payoff was priceless. Students get social business. The seed is planted. Now watch it take root and grow!
Larry Gee is a lecturer at San Jose State University, Management Information Systems and Organization and Management departments. He recently guided 96 students through a pilot of IBM's The Great Mind Challenge