By Bernie Meyerson
IBM Vice-President for Innovation
Our future generations face tremendous challenges such as the availability of adequate supplies of energy, water, and food. Similarly, gridlock will become all too common as the number of cars on the road, and the complexity of the roadways they occupy, increase almost exponentially.
Society's sheer complexity has now gone beyond what individual humans can deal with themselves. Modern society is a deeply entwined system of systems. We are building complex systems on top of others, such that the only way to address the resulting complexity is through information technology. Without autonomic solutions to the vast challenges we face, somebody could sit staring at video images of traffic jams all day, or data on an energy shortfall, and yet not have a clue what to do to prevent them.
To address all these fundamental issues – the availability of food, the creation of jobs, and the very basic things we look for in society – we need to come up with information technology and the underlying software to enable us to understand and resolve them. This is why IBM continues to invest in fundamental research on smarter information technology systems. We're extending that global investment today by establishing a new research and development centre in Canada, together with seven universities and investment from the federal and provincial governments.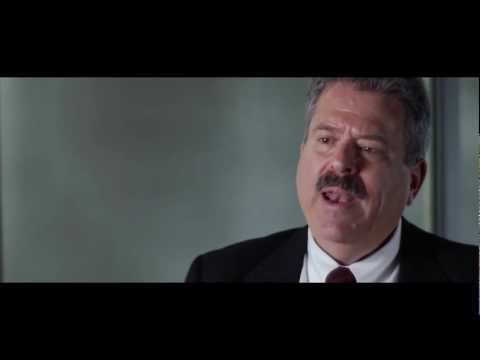 This sweeping collaboration is illustrative of a whole new era of smarter computing systems. It addresses one of the fundamental discontinuities about to impact those who operate at the forefront of information technology:  After relying on the same strategy for almost 50 years, we're now reaching the end of the Moore's law era. Chips can't continue to be made smaller, faster, better, cheaper, as they are reaching atomic dimensions, and atoms don't scale. Within a decade, we will have to develop new technologies to fill the performance gap this creates.  The research collaboration announced today addresses filling this gap.
For example, this new research collaboration will look at agile computing. This is an entirely new era where machines actually can optimize themselves dynamically as they're running. The computer can literally look at how it's operating and ask itself: "Given all the resources I have available to me, both in software and hardware, could I run this program differently?  Could I reconfigure myself to operate more efficiently?"  This is an incredibly difficult problem, but such challenges are what IBM'ers and our collaborators thrive on.  It is also vital to have the absolute best and brightest working on these issues, and tying their findings to societal issues that challenge us and require this kind of processing power.
Grand challenges abound, such as modeling the brain or modeling the global climate in one integrated pass. These are the sort of massive undertakings that were inconceivable 10 years ago. Today they are quite conceivable. Such advancement requires a tremendous amount of investment, with leading edge research and development at the core. These "future-building" initiatives are equally important for companies and for countries to remain competitive in today's global marketplace.
Canada, and in this case the province of Ontario, is a logical place to engage in this kind of collaboration. Canada has a rich history of excellence in software and academia. To date IBM has invested heavily in massive software development labs, which have gone on to become the largest software organization in Canada. Through today's collaborative launch of the new Centre, we are pulling public-private sector resources together to work towards breakthroughs that none of the participants alone could ever achieve.
This collaboration isn't about reporting traffic jams. Telling people they are stuck is not impressive.  It is about real breakthroughs, like taking the vast amount of data on how cars move through a city, building an accurate model able to predict traffic jams 20 minutes before they occur, and then using analytics to guide modifying current traffic flows so the jam never happens. You can change the future, it's just a lot harder than only reporting it.  The research and development investments announced today are vital if we are to provide game-changer outcomes benefiting society. Solutions for smarter transportation, healthcare,  water and energy management, are only the beginning, as we foresee countless applications in the optimization of global education, commerce, government service delivery, and more.
Society relies upon a continuous stream of innovations for growth.  To deliver these innovations it is absolutely vital that we engage in these collaborative research activities. They will not only contribute to driving dramatic improvements in future Information Technology, but they will contribute to solving some of the world's grand challenges for the benefit of current and future generations.