By Ken Schwartz, Dean, Tulane School of Architecture and Fellow of the American Institute of Architects

Few places understand the concept of rebuilding as deeply as New Orleans does since Hurricane Katrina struck seven years ago this month. The tragedy generated an impressive rebuilding process in the City of New Orleans, leading to a more sustainable future environmentally, economically, and in terms of social equity.  This tragedy gave New Orleans the opportunity to rebuild a more sustainable, green city. As the city began to restore itself, great attention was given to listening to the community and the environment.
Although "being green" may be a priority for many cities, they often just don't know where to start the journey. Transportation? Water? Energy? The process can be downright daunting.
At the Tulane School of Architecture, the choice of where to begin became quite clear: the historic building that comprises our school.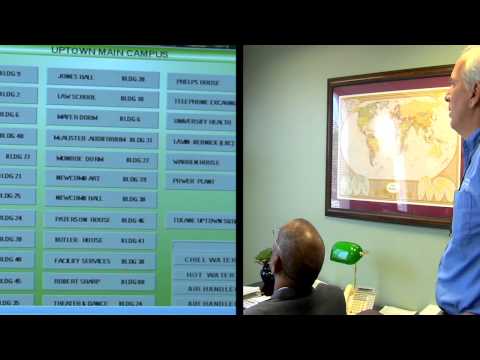 Tulane estimates that the energy use of its buildings represents two-thirds of the university's impact on its carbon emissions – even taking in account the fuel our employees and students use for commuting. As the School of Architecture contemplated a renovation and expansion of its signature building, we wanted to do so with a forward thinking approach to energy usage.
But Tulane is not alone in facing this challenge. Buildings consume 42 percent of all energy worldwide; energy costs represent about 30 percent of a building's total operating cost – u p to 50 percent of energy and water are often wasted.
Post-Katrina, Tulane is an example of an institution demonstrating a sense of responsibility about the way we can contribute to rebuilding not only a campus more sustainably, but the city of New Orleans as well. The goal of the Smarter Buildings project was to provide baseline data on the energy use of a historic pre-renovation building by listening to and responding to the building's actual operations.
Century-old Richardson Memorial Hall—the home of the Tulane School of Architecture—has some of the best and worst examples you will see in a historic structure. The design studio features a span of space with operable windows, high ceilings and beautiful exposed wood trusses. But on the ground floor there's a collection of building systems that have evolved over the last century – not operating at their peak efficiency by any stretch of the imagination. In a way, the contrast between these two spaces points to the opportunity in front of us with this project.
Working with IBM over the past year, we worked to make this historic building smarter by "listening to" and analyzing all the data the building has to offer—heating, cooling, water and lighting. As a result, the building is now infused with intelligence to monitor minute-to-minute its own energy usage, report problems ranging from malfunctioning equipment to water pipe leaks, provide the data needed to help cut energy use and conserve water, and use a fraction of its current resources.
This living laboratory will be the kind of building our community—and our country—needs to navigate the future, especially since buildings will be the biggest consumers of energy on the planet in just 15 short years.
Our hope is that the work started here with our architecture students will help galvanize other schools, architects, organizations, and businesses. We want to be a resource others can turn to when they begin tackling their own projects for using technology to improve efficiency, sustainability, and energy usage.
Architecture is no longer simply about designing physical buildings and urban planning. Technology is playing an increasingly vital role in how buildings are designed and managed.
By listening to our buildings, our students and campus can help to build a more sustainable future for New Orleans. This is where we chose to start our journey. Listening to buildings could be the next "Green Wave" of energy efficiency. That's not only good for our students' careers—it's good for all of us.
See related links: Meet IBMer Kerrie Holley and his work in New Orleans
What Will Smarter Buildings Bring Us Over the Next 12 Months
Picture Story: Intelligent Infrastructure at Work
The Miami Dolphins Aim to Transform the Fan Experience at Sun Life Stadium