When IBM set about planning its first research lab in Africa, announced on Monday, one of the goals was to choose areas of science and technology that would  truly resonate on the continent. IBMers consulted with government, university, business and civic leaders to identify their priorities. In the end, they decided that the initial focuses of the lab would be e-government, using technology to improve traffic and water systems and designing programs that would help build up science and technology skills. The strategy is to help create innovation ecosystems around things that matter in Africa.
The lab, IBM Research – Africa, will be located in Kenya's capital, Nairobi, and is expected to eventually have additional branches in other countries. Even before establishing the lab, IBM Research has been active on the continent. For instance, through the mFarming project, it's developing mobile data communications technologies that will provide Kenyan farmers with advisory services that can help them increased their yields.
IBM has been opening research laboratories in emerging markets since the mid-1990s, and, always, one of the goals is syncing with the concerns of the people and contributing to economic and social development. This approach reflects the company's recognition that emerging markets don't necessarily emerge on their own; sometimes countries and regions need help in capacity building. Simply put: You have to help bake the economic pie before you can cut yourself a slice.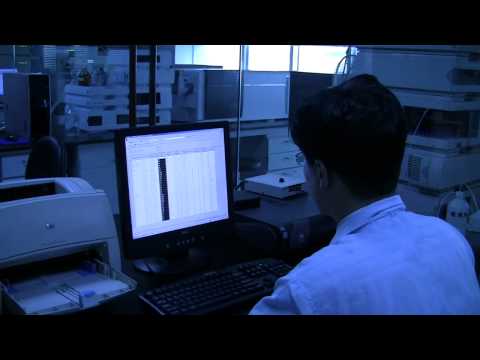 Indeed, in China, India and Brazil, markets where IBM earlier set up research labs, there is a sustained effort by the labs to be both socially responsible and reap a sizable business payoff. These are now significant markets for IBM.
Our labs are not silos of research. We operate a network of scientists who cross pollinate ideas across the emerging markets–and the developed markets, as well.  What we learn in Brazil concerning natural resources we apply in China, Africa and Australia.  Our Internet of Things innovations in China we apply in Brazil.
China was the first emerging market where we established a research foothold–back in 1995, with a lab in Beijing. We expanded to Shanghai in 2008. In addition to developing science and technologies that are relevant to China's auto, banking, telecommunications and other industries, the labs work closely with the government and academia to drive China-centric innovations. One early development was voice recognition technology that could be tuned for specific languages, including Mandarin and Cantonese.
India came next, in 1998. IBM Research now has offices in Delhi and Bangalore. Among the lab's notable achievements: It was the first IBM lab outside the United States to have led an IBM Research Big Bet, the company's program for launching long-term, high-investment exploratory research projects. This bet focused on mobility. One of the results was Spoken Web, technology for enabling people who are illiterate or disabled to use voice commands to access information and do business on the Internet. Governments and mobile carriers are trying out the technology in India and elsewhere around the world.
On behalf of an Indian telecommunications company, IBM Research – India and scientists in the United States developed a technology for processing of a specific kind of information called Call Data Records–which tell who called who, when, how long they spoke, etc. This info is shared in near-real-time with the company's billing, operations planning and marketing systems, making it possible to manage a network more efficiently and serve customers better. It's now being used by several telecommunications companies worldwide.
IBM Research – Brazil was the last emerging-market lab before the Africa announcement. It opened in 2010, with offices in Rio de Janeiro and Sao Paulo.  The lab director, Dan Dias, had previously run the India lab, so he was attuned to the capacity-building philosophy. The focus areas include natural resources development and sustainability, large event management (the Olympics and World Cup soccer are coming to Rio), and microelectronics. Already, the lab has contributed weather simulation technology to Rio's intelligent operations center.
In another project, the Brazil lab is building a "Citizen Science" platform called WikiFlora. The goal is to enable collaborative research in biodiversity, allowing researchers and non-scientists alike to capture, analyze and share information. One creative aspect of the WikiFlora is an interactive computer game designed to engage people. "This will enable a culture of innovation by including citizens in the scientific process," says Dias.
Innovation ecosystem. Culture of innovation. These may sound like squishy terms. But this kind of capacity building is essential to the future of emerging markets. That's why it's an essential part of IBM Research's global strategy.