Archive for August, 2012
By Jim Fletcher, Distinguished Engineer and Chief Architect, Smarter Infrastructure, IBM
With gas once again flirting with $4 per gallon, imagine shopping for a car in a world where vehicles didn't come with mileage ratings.
Sure, a smart driver would likely a gut feeling that the pint-sized Prius would be cheaper to fuel than the hulking Hummer for sale next to it. But without official data, or at least a Hummer driver willing to share mileage figures, it'd be tough to know for sure what it would cost to operate the two vastly different vehicles for years to come.
It sounds absurd. Yet for most buyers of houses, commercial buildings and other properties, that far-fetched scenario is pretty much the reality today. Buyers have precious little information of how much energy a given property will consume.
Yet while we'd roll our eyes at the owner of a super-sized SUV who seems surprised about high fill-up costs, who hasn't heard a story of a person who bought a home only to discover later that it's hugely expensive to heat and cool?
Luckily city planners, engineers and companies are recognizing that the vacuum of information about building performance is a key to boosting building efficiency, and improving real estate market information—better data helps owners and their tenants make smarter decisions.
An intriguing effort to make this sort of building performance data more transparent surfaced recently in New York City. It's a map of the city's five boroughs, color-coded to show the energy intensity of practically every building in the Big Apple's dense mix of commercial, residential, and mixed-use regions.
Continue Reading »
By Martina Koederitz, IBM Germany Country General Manager
At the United Nations' climate summit in Rio, the German minister of environmental development, Peter Altmaier, created a new word for the English speaking world: Energy-Wende.
Energy-Wende is the shift away from nuclear power toward alternative energy sources like solar energy, wind power and other renewable energies. After the nuclear disaster in Fukushima in March 2011, the German government under Chancellor Angela Merkel decided to phase out nuclear power, which is being followed with great interest by the whole world. "If we succeed in converting the energy revolution, and still remain competitive, then we become a model for the world," Altmaier added.
Large power networks are required for the nuclear phase-out and conversion to renewable energy. Wind is currently the most important source among renewable energy. Unfortunately, wind power is generated not where the need is greatest, but where the wind blows most – in front of the North and Baltic Sea coast.
This electricity has to be transported from the north to the south. That was different in the past, when conventional power plants were built near large cities and industrial centers. In addition, the supply varies with wind and solar power, depending on the weather. The electricity networks must be able to efficiently absorb it and move it to the point of consumption. The network expansion is therefore a fundamental part of energy policy, just as Smart Grids should be.  Smart Grids use IT to gather and act on information in an automated way to improve the efficiency, reliability, economics, and sustainability of the production and distribution of electricity.
IBM Germany calls for the extension of intelligent networks to support the "Energy-Wende" in Germany
Smart Grids: Nervous system of the energy transition
By 2020, renewable energy sources should supply at least 35 percent of the required electricity in Germany. This conversion will cost about 200 billion Euros, though reliable estimates are difficult. Apart from investments in new power plants, transmission lines and energy storage, power grids must be equipped with additional intelligence. Without "smart grids" the green rebuilding of the energy supply is inefficient and the stability of the networks is at risk. Therefore the technology industry and leaders like IBM must partner with energy suppliers and governments to help accelerate smart grid activity.
By Ulisses Mello
Director, Natural Resources
IBM Research
Last week, Brazil's Petrobras made yet another major discovery in a giant offshore oil region that could contain as much as 10 billion barrels of oil. That would be enough to meet the needs of the United States, the world's biggest oil consumer, for one year.
That's the good news. The not-so-good news is that prospecting for oil, drilling, and moving the oil to the shore in this region off Brazil's coast is very expensive, technically challenging and perceived as risky to the environment. That's primarily because of the extreme depth of the ocean floor in the area, more than 2,000 meters, and the difficult geological conditions, including a 2,000-meter-thick layer of salt.
The complications swirling around Brazil's offshore oil bonanza illustrate the challenges facing the world's natural resources industries—including oil, natural gas and mining. A lot is going on all at once. Demand is expected to soar when global economic growth resumes, especially in emerging markets. Yet, in many cases, new discoveries are expensive and harder to extract. At the same time, environmental concerns put restrictions on the whole range of natural resource business activities—from production to refining to distribution. And, in the near future, alternative energy sources could radically alter the business landscape.  To cap it off, politics adds extra risks and uncertainties.
I believe that natural resources companies will be able to better handle these complex forces if they take advantage of a new generation of data analytics technologies and adopt a more holistic view of their key business imperatives. Today, too many companies see efficiency, effectiveness and environmental sustainability as three separate requirements. They keep them in silos. New data management and analytics technologies make it easier to understand the interdependencies between these imperatives and to manage them better.
By Kris Lovejoy, general manager, IBM Security Services
There's no question that protecting a business from IT security threats is getting increasingly complex for companies of all sizes – particularly with the rapid adoption of innovative technologies like mobility, cloud computing, big data analysis and social collaboration. Increased concern about privacy protection, regulatory compliance and rapid globalization add additional dimensions of complexity.
It is clear the ability to succeed in their efforts is hindered by the lack of security skills and requirements to work with tighter budgets. According to Frost and Sullivan's 2011 (ISC)2 Global Information Security Workforce Study, a lack of skills has made many cybersecurity professionals under-qualified to adequately secure organizations from threats associated with adoption of social media, cloud computing, mobile devices and software applications.  The 2010 Center for Strategic & International Studies (CSIS) report called "A Human Capital Crisis in Cybersecurity" documented a need for 30,000 cybersecurity professionals in the United States, with only 1,000 positions filled.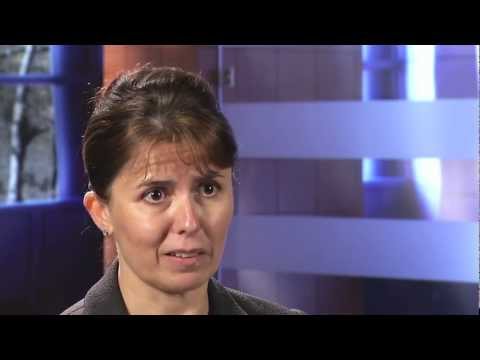 By Joe Cahill
CFO, UgMO, an IBM Business Partner
and
Michael Sullivan
IBM Smarter Water Program Director
Across North America, drought-stricken farmers are facing historically small harvests, raising concerns about global shortages and increasing food prices. This summer's drought should be a strong reminder that we have to manage our water resources more carefully.
In many countries, the competition for water between the countryside and cities is intensifying.  Farmers  face an uphill battle in the competition for water since industry can afford to pay much more than they can, according to the Earth Policy Institute.
This battle over water is likely to intensify. As the world's levels of CO2 emissions continue to rise, the frequency of extreme weather phenomena such as heat waves is expected to intensify. Heat waves are expected to further strain the world's water resources, especially in areas where water demand is increasing and water supplies are shrinking. The challenge worldwide is to meet today's water needs while putting in place innovative strategies to address future requirements.
One of the best ways to promote sustainability is to make consumers aware of the true cost of water.
When IBM set about planning its first research lab in Africa, announced on Monday, one of the goals was to choose areas of science and technology that would  truly resonate on the continent. IBMers consulted with government, university, business and civic leaders to identify their priorities. In the end, they decided that the initial focuses of the lab would be e-government, using technology to improve traffic and water systems and designing programs that would help build up science and technology skills. The strategy is to help create innovation ecosystems around things that matter in Africa.
The lab, IBM Research – Africa, will be located in Kenya's capital, Nairobi, and is expected to eventually have additional branches in other countries. Even before establishing the lab, IBM Research has been active on the continent. For instance, through the mFarming project, it's developing mobile data communications technologies that will provide Kenyan farmers with advisory services that can help them increased their yields.
IBM has been opening research laboratories in emerging markets since the mid-1990s, and, always, one of the goals is syncing with the concerns of the people and contributing to economic and social development. This approach reflects the company's recognition that emerging markets don't necessarily emerge on their own; sometimes countries and regions need help in capacity building. Simply put: You have to help bake the economic pie before you can cut yourself a slice.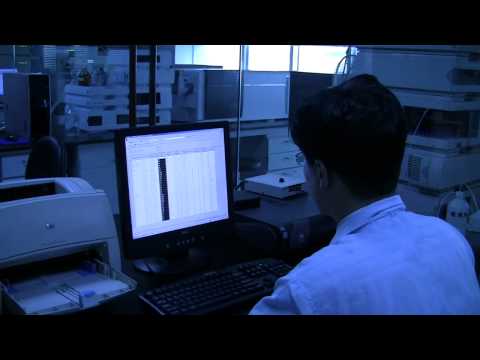 By Tony Mwai
General Manager, IBM East Africa
Today is an historic day for IBM in Africa. Our CEO, Ginni Rometty, and His Excellency Honorable Mwai Kibaki, President of Kenya, jointly announced the launch of IBM Research – Africa, which will be based in Nairobi. It's IBM's 12th global research laboratory, but the first one in Africa.
Our goal is to establish an institution that will create an environment for innovation, producing advances in science and technology that matter to the African people, our local clients and the global society. We also hope to inspire African youth and the continent's future scientists.
Essential to the lab's success will be collaborative research between IBM, universities, governments and other businesses. We will also establish Resident Scientist program where promising doctoral and post-doctoral students will be mentored by IBM researchers. In essence, through the lab, we have adopted a shared purpose with the people and institutions of Africa.
In fact,IBM Research – Africa illustrates the power of sharing itself. I believe that the sharing of resources has the potential to help Africa fulfill its dreams of long lasting economic success—the sharing of data, intellectual property and technology between governments, universities, African businesses and multinational companies.
The Smarter Cities Challenge comes to Nairobi
Today's IBM Research Colloquium in San Francisco, "Box Office to Front Office: Winning with Big Data," takes viewers inside the world of data analytics as it's applied to the sports and entertainment industries. Tune in here from 10 a.m. to noon US Pacific Time for insights from executives of Electronic Arts, Netflix, StubHub, IBM and the San Jose Earthquakes. Watch live video of the event here. Tweet to #Fanalytics.
The start:
10 a.m. US Pacific Time
Michael Karasick, director of IBM Research – Almaden: A lot of people think of IBM as an East Coast company. But it has a long history in Silicon Valley. Many innovations have come out of the research lab including the disk drive, the relational database and significant advances in nanotechnology. These are foundation stones for the modern information tech industry. Now the lab is pioneering in new realms, including data analytics and service science.
What do we mean by big data. It's big if you can't move it.
We talk about the four Vs
Volume–What's remarkable is the rate and pace of growth. We need computational techniques to extract insights from data.
Velocity–It's coming at us in streams from sensor networks and the Internet.
Variety–It's not just structured data but video, audio, streaming sensor data, etc.
Veracity–A big challenge is to make sure you're interpreting data correctly. We talk about differentiating truth from wishful thinking.
There's the MoneyBall effect, an idea that there are gems of value in any collection of data. The value of analytics in sports provides insight that teams can take advantage of. Throwing money at a team using a combination of talent and math is a renaissance for geeks.
In the movie industry, companies can use Tweets and other social media to measure sentiment and have a real-time feedback loop for us in advertising.
We see an emerging ecosystem of data of different types, private and public. You can answer vital questons, such as when to act, where to build what to sell to whom, how to influence, which strategy to adopt, what price.
A new kind of expert is emerging. These are people who understand how to manipulate big collections of data, understand analytics, and understand a specific industry. We call these data scientists. It's a new and emerging field. We need our universities to create more of them.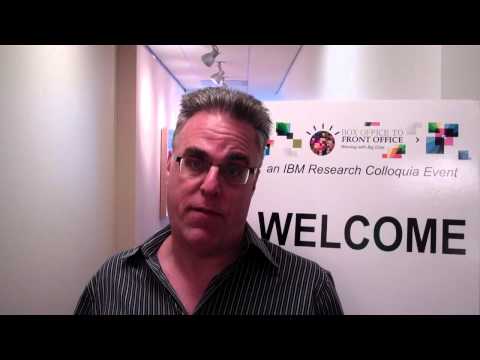 by Ben Goldhirsh, Co-Founder and CEO, GOOD
The recent housing crisis in 2009 spurs one entrepreneur to start a business focused on green building techniques that provides affordable housing developments and sustainable housing.  Another entrepreneur creates an online exchange for friends and neighbors to share items like garden tools, camping gear and small kitchen appliances in an effort to reduce the amount we consume.
Smaller organizations are seizing the opportunity to act socially responsible — to maintain a balance between the economy and the ecosystem.
Many companies believe they have a responsibility to "give back" to society, whether it be by delivering environmentally-friendly products and services or simply a desire to improve the lives of individuals here and around the globe. Such socially responsible companies see to it that this "consciousness" permeates everything they do.
However, a trade-off always exists between economic development and the welfare of society and the environment.  Social responsibility means sustaining the equilibrium between the two.
For some time, we've been focused on businesses, talking with entrepreneurs and CEOs around the world, examining how consumer trends influence how companies do business.  In fact, we've found many small and midsize businesses who not only bring successful business services to the table, but also have a financial model that supports core strengths such as diversity, creativity, sustainability, social responsibility, globalization and innovation.