This is part one of a series on the future of health.  Check back tomorrow for part two. 
By Ron Gutman Founder & CEO, HealthTap
Over the past few years, health care information technology has moved at a rapid pace, changing the way we collect and consume information about our well being. Artificial intelligence (AI) – merely a buzzword not too long ago – is being used for pragmatic solutions; machine learning and natural language processing techniques are becoming better in mimicking the way humans understand data and information.
A cognitive system like IBM Watson, for example, has the power to process and receive a certain level of "understanding" from 200 million pages of text in three seconds! These new technologies create a compelling opportunity to introduce important decision support systems, helping health care providers work more efficiently and accurately.  At the recent Fortune BrainstormTech Conference in Aspen, my friend Martin Kohn, from the IBM Watson group, told me that they are now working on such a project with Memorial Sloan-Kettering Cancer Center in New York.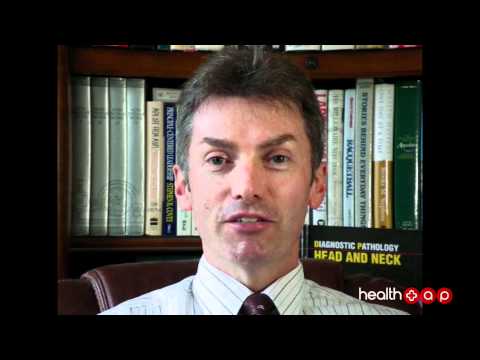 In parallel to using AI, health care innovators have also been developing a human-powered approach that mixes ever-evolving human wisdom and cutting edge technologies, an approach I've nicknamed  "AAI" (Artificial Artificial-Intelligence). The "AAI" approach collects selective, high-quality human intelligence, aggregates and processes it using deep ontologies and relevant algorithms, and delivers it back to users via intuitive and user-friendly interfaces. This new approach has many significant current and future benefits: it is  highly useful for individuals, it will form the foundation for social health collaboration (between doctors and patients  as well as among doctors), and ultimately it will create the building blocks for new efficiencies and standards for quality within the entire health care ecosystem.
One important prerequisite for making AAI work is the engagement of the medical expert community in the process. While a plethora of health-related information can be found online, it's far from being trusted by the majority of Internet users. In fact, according to a 2010 Pew Internet Study, over half of adults who look for health information online report that what they find is of "no help" at all. We are hungry for the expert opinions of doctors because these are trusted, but doctors are not often available online. When a patient incurs the significant time and expense to see a doctor in person, these interactions occur behind closed doors.
What if we could take that trusted and personalized experience from the doctor's office and bring it to anyone with Internet access or a smartphone? What if we could then take the collective intelligence of doctors around the world and use technology to source it in a way that delivers the right health care information to the people who need it most, at the time they need it most?
At HealthTap, we're creating a vast repository of trusted content, contributed by more than 14,000 U.S.-licensed doctors in good standing. Using a peer-review approach, we're creating a transparent, meritocratic environment that keeps doctors constantly engaged, incentivizing them to continually contribute their expertise to the community.
The intersection of technology, intelligence and the healing touch of the physician will allow us to democratize health information unlike never before, giving birth to a new landscape of Interactive Health. Next time I'll explain how physicians are coming together on their own to make Smarter Healthcare a reality.
This is part one of a series on the future of health.  Check back tomorrow for part two.