Archive for September, 2012
September 17th, 2012
11:00
By Hyung Seok Kim
IBM Storage Platform Leader, IBM Korea
Daewoo Shipbuilding & Marine Engineering (DSME), one of South Korea's "Big Three" ship builders, specializes in designing and constructing a diverse array of heavy marine equipment, including ships, offshore platforms and submarines. Its massive shipyard is one of the busiest on the planet, in seemingly constant motion with its 900-ton goliath crane moving vessels and equipment 24 hours a day.
The company has experienced dramatic growth since its founding in 1973, and its rapid growth has translated to a tsunami of digital information. From the amount of data being generated to design, develop, build, test and ship product, to the amount of information coming in from partners, suppliers, clients, and many more,  the company has been experiencing the challenges of Big Data, first hand.
by Jeanette Horan, Vice President and Chief Information Officer of IBM
The last thing a technology company wants to talk about is its own headaches from tackling IT challenges. But constantly learning from ourselves to develop the best practices that drive innovation is part of the turf for early adopters.
IBM's most valuable lesson learned? Businesses must embrace change, but not just in theory. They need the right tools to get the job done.
You know big data is changing the world as we know it. For businesses, it can help make services and products more intuitive, meet higher and more complex demands, and save time, energy, and money.
But first come big data challenges: application overload, skyrocketing energy demands, and server sprawl, to name a few. Our own business had swelled to more than 15,000 applications running on some 15,000 servers at more than 150 data centers, draining not only computing power, but also time and management resources.
We went to the root of the problem, making data center transformation an integral part of our overall business transformation. After a decade of rallying around the mantra of "radical simplification," our Smarter Computing journey has produced a leaner, more nimble organization that meets today's needs and is ready for the future.
This is part one of a series on the future of health.  Check back tomorrow for part two. 
By Ron Gutman Founder & CEO, HealthTap
Over the past few years, health care information technology has moved at a rapid pace, changing the way we collect and consume information about our well being. Artificial intelligence (AI) – merely a buzzword not too long ago – is being used for pragmatic solutions; machine learning and natural language processing techniques are becoming better in mimicking the way humans understand data and information.
A cognitive system like IBM Watson, for example, has the power to process and receive a certain level of "understanding" from 200 million pages of text in three seconds! These new technologies create a compelling opportunity to introduce important decision support systems, helping health care providers work more efficiently and accurately.  At the recent Fortune BrainstormTech Conference in Aspen, my friend Martin Kohn, from the IBM Watson group, told me that they are now working on such a project with Memorial Sloan-Kettering Cancer Center in New York.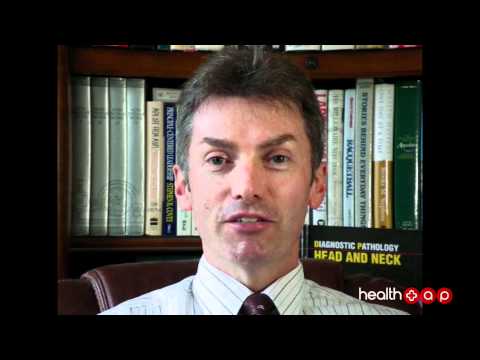 In parallel to using AI, health care innovators have also been developing a human-powered approach that mixes ever-evolving human wisdom and cutting edge technologies, an approach I've nicknamed  "AAI" (Artificial Artificial-Intelligence). The "AAI" approach collects selective, high-quality human intelligence, aggregates and processes it using deep ontologies and relevant algorithms, and delivers it back to users via intuitive and user-friendly interfaces. This new approach has many significant current and future benefits: it is  highly useful for individuals, it will form the foundation for social health collaboration (between doctors and patients  as well as among doctors), and ultimately it will create the building blocks for new efficiencies and standards for quality within the entire health care ecosystem.
September 13th, 2012
14:04
India is experiencing unprecedented growth. In the next 20 years, 30 Indians will move every minute from rural India to the cities. To accommodate this massive urban migration, India will need about 500 new cities in the next 20 years.
Government, academic and business leaders need to quickly start demanding foresighted, comprehensive and enforceable city planning. Otherwise, cities will become stagnant oceans of poverty, choked by traffic congestion, and plagued by periodic health crises and recurring shortages of power, water and fuel.
Today, in New Delhi IBM hosted the Smarter Cities India Forum — the 6th edition in a series of Smarter Cities global events held previously in Berlin, New York City, Rio de Janeiro, Santiago and Shanghai. The forum brings together the brightest brains in the public & private sector, as well as best practices learned from cities from around the world facing similar challenges.
Urbanization is a source of great hope for India. People move to cities because cities provide much greater economic opportunity than rural areas. India's cities already provide 62% of its gross domestic product. People collaborating can produce much more value than people do on their own. In cities any individual has a better chance of finding others who are willing to pay for his skills or his labor.
Check out what happened at the Smarter Cities India Forum throughout the day
September 12th, 2012
10:00
By Harry Kolar,  IBM Distinguished Engineer and Sensor-Based Solutions

The rough seas off the coast of Ireland, where the North Atlantic can churn waves more than 15 meters high, are home to some of the largest concentrations of wave energy in the world. This turbulent seascape has for centuries served as both a sanctuary for marine life and a source of commerce and sustenance for the people of Ireland and Europe.
Now the waters of Galway Bay are providing something new: information.
After more than 18 months of design, development and research, the Sustainable Energy Authority of Ireland (SEAI) in association with IBM and the Marine Institute of Ireland last month turned on a massive data collection system that will capture and analyze – in real-time – the under water noise levels of the bay.
Initially, the system will capture and analyze the ambient noise of the ocean to establish a baseline of acoustics including natural and anthropogenic (man-made) sound sources including vessel traffic. But the ultimate goal is to capture and analyze the sounds and vibrations of hulking wave energy conversion machines that have begun bobbing along off the coast and help determine what, if any impact the sound waves from those devices could have on marine life – but especially highly sensitive dolphin, porpoise, and whale populations.
This year-long project is an offshoot of an effort launched in 2009 in Galway Bay by IBM and SEAI, called SmartBay. While much has been written about both of these projects, little has been said about the technology behind them. The "smarts," if you will, of the SmartBay.
This is part of a series on how India cities are transforming to become smarter. 
By Dhamodaran Ramakrishnan, Director, Smarter Planet Solutions, IBM India/South Asia
How can we rein in the wrath of torrential rains, and be better prepared even before they strike havoc disrupting city life? Well, when heavy rains lash the cities, causing traffic snarls, hit train and other services, we are forced to venture out of inertia. It's time to wear the thinking hat. Why can't our cities get accurate and timely weather forecasts that matter? How are cities across the world dealing with such a scenario?
Consider this…Life in Mumbai was thrown out of gear as the city received the heaviest rainfall of the season. Many local trains were cancelled or delayed, major roads got submerged and citizens returning home or going to hospital got stranded on roads and in trains – causing much public agony. Citizens were caught unaware till they hit the roads, only to get stuck.
Is there a way technology could be leveraged to prevent such recurring incidents that causes widespread public agony? Can our cities weatherproof the day to day operations to avoid such disasters? It's great to know how the weather is going to be in our city two days from now. But, what does it take to devise a system that can help better prepare to fight such emergency? The challenge is while traditional weather forecasting can predict general weather conditions with some accuracy, it doesn't always give government agencies and utilities the kind of information they can take action on.
September 11th, 2012
15:00
By Danny Lu, business analyst, Los Angeles Unified School Districts
Heading into the second week of September, the hallways of the Los Angeles School District (LAUSD) are already buzzing with the sounds of students and teachers settling in for another school year.
Similar to many other schools around the nation, LAUSD is also facing another year of budget cuts to several of its education programs and extracurricular activities. In fact, a survey from the American Association of School Administrators cites that more than 8 in 10 school districts in the U.S. are inadequately funded for the coming year. Clearly, we all must do more with less.
We chose to tackle this problem head on and find innovative ways where we could help reduce costs and keep the focus on our number one priority: the students.