By Deborah Magid
When people think of the hotbeds for interesting startups, they usually think of Silicon Valley first. That's where I'm from and where I handle venture capital and entrepreneur relationships for IBM Software Group. And it's true, there are lots of cool startups here.
But guess where else they are – everywhere. That's because governments at the national, state and city levels all over the world are recognizing that venture investment is a form of economic development that creates skilled jobs and commerce. And institutions around the globe are working hard to attract that investment. More than anything, that means creating a wonderful environment for entrepreneurs to live and work.
Take Chattanooga, Tenn., for example. I spent a few days there recently and it really opened my eyes. You might know of Chattanooga for its outdoor sports, friendly lifestyle, or the song made famous by Glenn Miller. Now Chattanooga is known for more than that. It has become the Gig City, ever since the local utility, EPB, installed gigabit internet into every home and business in 2009. At the moment, it's the only place in the Western Hemisphere that can make that claim, but other cities are sure to follow.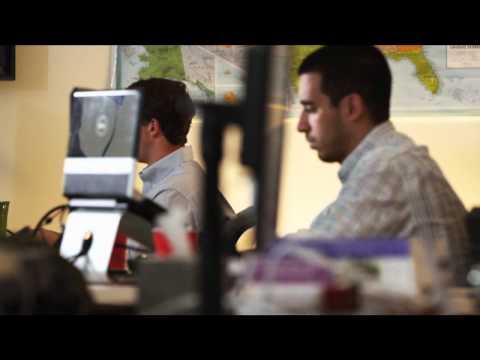 With this bounty of bandwidth, a number of organizations in Chattanooga came together this year to ask the question: what new things can we create? This is a great question for IBM, of course, as we continue to help customers build a Smarter Planet. But it was a particularly good question in Chattanooga since it led the University of Tennessee at Chattanooga, the accelerators and incubators, the utility, local corporations and the municipal government to put something solid behind it. It asked teams of entrepreneurs and students to come together to build new things that take advantage of "the gig." So, over the summer, they all came together, people from around the United States and beyond to compete in the first "GigTank" business plan competition, for which I was a judge. They were given cash and the gig, plus some valuable mentoring, and challenged to develop their ideas.
Last month, when all the ideas were completed, a group of investors and mentors from across the country gathered in Chattanooga to judge the results. Guessing from the number of investors in the audience of over 400, the winners will likely get some investment, too. Those of us who were judges were treated to an amazing variety of business plans, from gaming to music, from healthcare to augmented reality, and from research to language learning. The pitches themselves ranged from men and women in suits to a guy in a grass skirt singing into a coconut. Why shouldn't entrepreneurship be fun!
Since being in Chattanooga, I've spent a week in Hong Kong and Singapore where the global nature of entrepreneurship really struck me. Of course, IBM is a global company, and we have partners in many places. And in my venture capital job, I've traveled to many places. And it's a fascinating time for entrepreneurship.
In Singapore, IBM launched its ASEAN version of our program for startups called IBM Global Entrepreneur, including a SmartCamp event for our ASEAN startup company finalists. Our finalists came from Indonesia, Malaysia and Singapore. A 29 year-old entrepreneur from Surabaya created an app to get around traffic by using social networking, because, he says, everyone in Indonesia uses Twitter. In Hong Kong, I spoke at a Red Herring conference for Asian entrepreneurs. Their finalists came from Indonesia, Thailand, Malaysia, Singapore, China, India, Iraq, Yemen and Nepal. I asked a young man from Nepal if there were many startups there, and he said, yes, absolutely. A gentleman from Iraq told me about his telecom-related company and how he lives in the North and loves it. Iraq is great place to have a tech business, he informed me enthusiastically. And another entrepreneur, this time someone from Yemen, will be with me next week at our SmartCamp Istanbul as one of our mentors for the finalists from Turkey.
So, let there be no doubt about this point – entrepreneurship really is everywhere. From Tennessee to Turkey, forward-thinking cities are putting themselves on the start-up map by deliberating and fostering a supportive environment for entrepreneurs. Take a look around you – because, your city can do it, too!