By Hon. Gary Goodyear
Southern Ontario is a diverse region, containing some of Canada's largest urban centres surrounded by vibrant rural communities and bordered by one of the world's largest economies. From our technology triangle to golden horseshoe, from manufacturing heartland to transport corridor, Canada's most populous region is home to a dynamic business sector and world-class post-secondary and research institutions.
So, when our government was approached by the University of Toronto and Western University, as well as five other post-secondary institutions, to establish a research and commercialization partnership designed to answer some of the world's most complex issues, we listened to what they had to say.
The premise was simple: the answers to so many of our current problems, like traffic congestion, energy consumption and complex diseases, are buried in the vast troves of data that researchers are busy collecting, storing and analyzing. The idea was to figure out how to speed up the process in a game-changing way: and from this came the Southern Ontario Smart Computing Innovation Platform.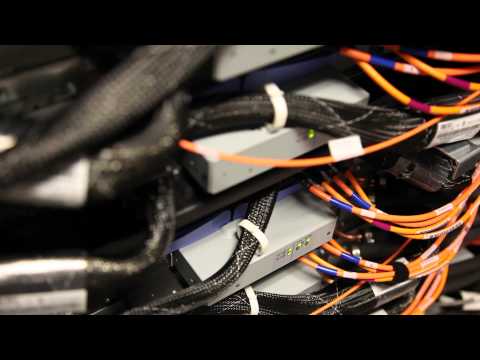 As we all know, behind every good idea, you'll find an even better computer. The consortium of post-secondary institutions knew that to tackle problems this big, they had to bring in a lead industry partner that had the expertise to help them create one of world's most powerful supercomputing facilities. Enter IBM. The consortium's sophisticated, cutting-edge system is now online and made up of a new high performance IBM Blue Gene/Q supercomputer at the University of Toronto. This system is also supported by cloud and agile computing platforms at Western University. And today, this system can be proudly called Canada's most powerful supercomputing platform.
Researchers are preparing to use this powerful technology to do some amazing things, like analyzing brain activity in near real time using MRI data and streaming analytics. They are also creating tools to give consumers critical feedback on how to be more energy efficient and connecting urban teaching hospitals with clinics in rural and remote communities. Thanks to the efforts of the many people connected to this platform, these great ideas, and many others, will some day be propelled into world markets by our businesses, right here, in southern Ontario.
The Harper government recognizes that innovation is the way of the future. It's how we'll provide jobs for our kids, it's how we'll continue to make significant contributions to medical and technological breakthroughs, and it's how businesses in southern Ontario will be able to grow. But, it's only through the power of partnerships, leveraging the investments of government and industry and combining them with the practical know-how of business and the vast potential of our educational institutions, that we'll get the best possible return on our investment when it comes to research and development.
The Southern Ontario Smart Computing Innovation Platform, backed by the best supercomputing platform in the country, promises to pay dividends well into the future for our communities and others around the world.