By Richard Silberman, Writer/Researcher, IBM Communications
Robert Waymouth, Ph.D., maintains the sense of awe that he's had since his earliest days as a chemist, savoring those "marvelous moments where it just takes your breath away, you can't believe something worked like that."
Waymouth, a professor of chemistry at Stanford University, had one such moment in 2004 when he and his grad students discovered a new way to make molecules using organic catalysts. That breakthrough, followed by years of research with colleague Jim Hedrick at IBM Research in Almaden, Calif., has yielded a process to make environmentally sustainable plastics that could lead to smarter recycling methods, a drastic reduction in plastics pollution and even a safer, more efficient way to administer drugs.

Waymouth and Hedrick's work represents a major advance in green chemistry (also known as sustainable chemistry), which uses substances and processes designed to reduce or eliminate negative environmental impacts. For their pioneering work, they were recently awarded the Environmental Protection Agency (EPA) Presidential Green Chemistry Award.
"The plastics we use today are truly modern marvels, but the way we've produced and disposed of them for the past 50 years is not sustainable," Waymouth said. "We need to change the way we think about and synthesize the materials we use everyday so we create them in a sustainable way."
Breakthrough could revolutionize plastic bottle recycling
Waymouth and Hedrick teamed up in 1997 as part of an industry-university partnership between IBM and Stanford, funded by the National Science Foundation. They initially collaborated to make metal-free plastics to coat microelectronics, but their focus quickly grew in scope.
Traditionally, plastics are created using metal catalysts — however, some heavy metals get left in the plastic, contaminating it and impeding recyclability. Waymouth and Hedrick invented a whole new family of organic catalysts to create plastics that have no metals in them at all.
By removing hazardous metals from plastic production, they've opened the door to safer end-products that are biodegradable and biocompatible. Because these new materials break down into harmless small molecules, it's safe to dispose of them in a landfill or use them in the human body.
"This new research provides a strategy for designing materials that can be made in a sustainable way, so after we use them they can be readily recovered, reused and recycled again and again," Waymouth said.
Redesign is crucial because today's plastics were developed and commercialized with little thought to their ultimate environmental fate. Recycling has improved, but is more difficult than most people realize. The material commonly used to make water bottles — polyethylene terephthalate (PET) — is generally recycled one time and then the second generation plastic is discarded in a landfill.
Conceivably, Waymouth and Hedrick's breakthrough will one day make it easier to recycle the 13 billion plastic bottles disposed of globally each year.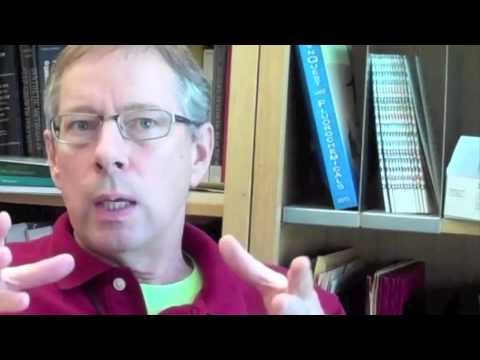 "We want to be awesome"
Waymouth and Hedrick have published 80 papers and share ten patents on the design of organic catalysts for polymer chemistry. Meanwhile, as they continue an active research agenda to develop the science of sustainable materials, they're also focused on demonstrating that their processes and materials are both economically and environmentally sustainable.
"The petrochemical industry has been so successful and it's so well established that to compete with existing technologies with new approaches you need to be awesome, and that's what we're after: We want to be awesome," Waymouth said.
In the near term, the most likely and practical application of this science will be in biomedicine. For instance, researchers recently designed a polymer that can be used to fight superbugs and drug-resistant bacteria in humans.
In addition, Waymouth's research offers great promise in the area of drug delivery, where one of the biggest challenges is getting a drug into specific cells. Many cancer drugs, for example, are so potent that they attack cancerous and healthy cells alike.
"The small, biodegradable molecules we've developed can transport drugs through cell membranes, straight into the cells or regions they're targeted for," Waymouth said.
Transforming how chemistry is practiced and perceived
As exciting as the prospects in plastics and medicine are, for Waymouth they're steps on the road to an even grander goal.
"My greatest objective is to change the way people think about chemistry and science. So while I'd be delighted if some of our science turned into a practical product, it's this transformational power of an idea that inspires me," Waymouth said.
"Fifty years from now I hope people will say that what we're doing today changed the way polymer chemistry is practiced," he said. "That's what drives me."