By Bernard Meyerson
As IBM's chief innovation officer, I'm especially proud to reveal today that the company has accomplished a remarkable achievement: It has been awarded the largest number of United States patents for the 20th year in a row. IBM's scientists and engineers racked up 6,478 patents last year, and nearly 67,000 patents over the past two decades.
The sheer number and diversity of these patents matters. It shows that a lot of truly novel thinking is going on at IBM's global research and development labs in a wide variety of fields—from nanotechnology and computer systems design to business analytics and artificial intelligence, and beyond.
Yet volume alone doesn't tell the whole story. What good are a pile of patents if they don't change the world? That's why we set our research priorities and make our investments with the goal of producing maximum global impact.
Today, we're focused on a new era in Information Technology that is now in its early stages, but one that will continue to roll out over the next two decades. We call it the era of cognitive systems. We believe that the benefits of this new era will arrive sooner and stronger if companies, governments and universities adopt a culture of innovation that includes making big bets, fostering disruptive innovations, taking a long-term view and collaborating across institutional boundaries. That last part is crucial. What's needed is radical collaboration—large-scale efforts to find common cause and share resources, expertise and ideas across the borders between companies and institutions.
Innovation isn't about "me" anymore—one person, one company, or even one country. It's about "we."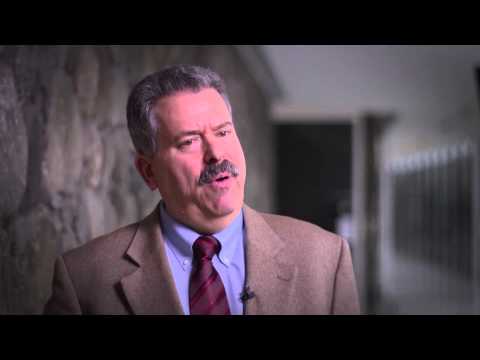 First, a little bit about the new era. Today's computers are programmed by humans to perform specific tasks. They are designed to calculate rapidly. In contrast, cognitive systems will learn from their interactions with data and humans—continuously reprogramming themselves to become ever more accurate and efficient in their outputs. They optimize their functions with each cycle of learning. They will be uniquely designed to analyze vast quantities of information.  Today's computers are processing centric; tomorrow's will be data centric.
Because of these improvements, the machines of the future will be able draw insights from data to help us learn how the world really works, making sense of all of its complexity. They will provide trusted advice to humans—whether heads of state or individuals trying to manage their careers or finances.
At IBM, we're producing some of the scientific advances that will enable the era of cognitive systems. Our early work has already shown up in patents granted last year.
Consider Watson, the groundbreaking computer that defeated two former grand champions on the TV quiz show Jeopardy!. Watson's creators in IBM Research programmed the machine to read millions of pages of information about all manner of things, and then, during the game, dig into that huge database for potential answers and come up with the most likely answer in less than 3 seconds. The U.S. Patent & Trademark Office has awarded several patents for elements of Watson, including U.S. Patent #8,275,803 – System and method for providing answers to questions.
The scientists whose names are listed on that patent were all IBMers, but Watson was by no means an IBM-only effort. The project managers enlisted help from researchers at eight universities. They included natural language processing specialists Eric Nyberg of Carnegie Mellon University and Boris Katz of MIT.
You can think of Watson as the left brain of cognitive computing. It's where a lot of language-related work takes place. Separately, IBM Researchers in California, Texas and New York are working on a right-brain project, code-name SyNAPSE. They're designing a cognitive chip that's really good at taking sensory input from the world around us and turning it into insights.
The team has received a number of patents, including U.S. Patent #8,311,965 – Area efficient neuromorphic circuits using field effect transistors (FET) and variable resistance material.
The SyNAPSE project has had even more input from outside IBM than did Watson. Team leader Dharmendra Modha formed a collaborative partnership with university faculty members who brought expertise that IBM doesn't possess internally. The first phases of the project included circuit designer Rajit Manohar of Cornell University, psychiatrist Giulio Tononi of University of Wisconsin-Madison, neuroscientist Stefano Fusi of Columbia University and robotics specialist Christopher Kello of University of California-Merced.
Interesting, but not yet radical. To understand what radical collaboration is consider the workings of America's largest "smart grid" research initiative, the Pacific Northwest Smart Grid Project. Participants include the Battelle Memorial Institute Pacific Northwest Division, the U.S. Department of Energy, eleven utilities, five technology partners (including IBM Research) and 60,000 customers across the states of Idaho, Montana, Oregon, Washington and Wyoming. The $178 million cost is being split between the government and private sector. The project is deploying and testing a two-way data communications system that is designed to lower costs, improve reliability, reduce emissions, and increase integration of renewable energy sources like wind and solar.  The secret sauce is getting everybody involved to focus on common goals and a shared outcome, rather than on their own parochial interests. This project provides a model for how public-private partnerships can address large and complex problems to the benefit of consumers, companies, and society.
In the past, science and technology researchers typically took on problems one piece at a time. Each expert or group developed solutions to address one aspect of the problem. We can't do things that way anymore. There are simply too many interrelationships and interdependencies to work things independently. Coming up with solutions to today's biggest problems requires a lot of different skills from a lot of different people and organizations. Think of this as an innovation mashup.
Some people think that the process of teaming runs the risk of producing a mediocre, consensus result. I believe the opposite to be true, as teams more often build on one another's expertise to create solutions neither could have created on its own. I see these new radical collaborations as an opportunity for talented teams to grapple with the large and hard-to-solve problems that defied solutions before. Sure, these projects are going to be difficult to structure and coordinate, and they will require leaders with clear visions and strong management skills. But innovating the old fashioned way has become unsustainable, so we've got to try something new.