In his February 12 State of the Union address, President Obama gave a lengthy mention to Brooklyn's Pathways in Technology Early College High School (P-TECH), and the need to replicate the P-TECH model to connect American education to jobs more effectively.
"Let's also make sure that a high school diploma puts our kids on a path to a good job. Right now, countries like Germany focus on graduating their high school students with the equivalent of a technical degree from one of our community colleges, so that they're ready for a job. At schools like P-Tech in Brooklyn, a collaboration between New York Public Schools, The City University of New York, and IBM, students will graduate with a high school diploma and an associate degree in computers or engineering….
We need to give every American student opportunities like this. Four years ago, we started Race to the Top – a competition that convinced almost every state to develop smarter curricula and higher standards, for about 1 percent of what we spend on education each year. Tonight, I'm announcing a new challenge to redesign America's high schools so they better equip graduates for the demands of a high-tech economy. We'll reward schools that develop new partnerships with colleges and employers, and create classes that focus on science, technology, engineering, and math – the skills today's employers are looking for to fill jobs right now and in the future." – President Barack Obama
The President's call to action signals widespread recognition of our opportunity to make American education more academically rigorous and economically relevant as we close the skills gap and position the U.S. for long-term economic growth.
Even in the midst of stubbornly high unemployment, there are hundreds of thousands of jobs unfilled because applicants lack the proper skills. P-TECH is helping to close that skills gap with technical and workplace education that's preparing graduates for real jobs in today's economy, and to pursue higher education if they choose. In fact, fully half of P-TECH's current 10th graders (members of the school's inaugural class) will complete an average of 14 college credits by the end of this school year. That's solid, meaningful progress toward an associate degree and career readiness.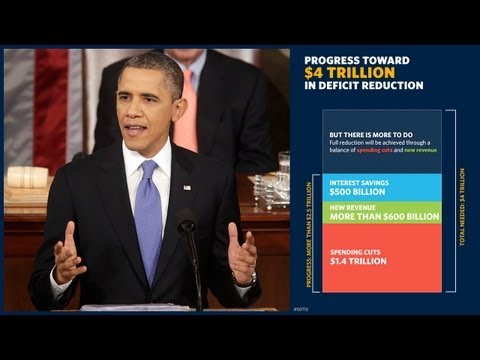 President Obama's comments on P-TECH begin at 27:42.
In Chicago, IBM and other companies are collaborating with five more P-TECH-model schools, with curricula focused on preparing graduates for a variety of in-demand jobs. And plans have been announced to replicate the P-TECH model elsewhere in New York  City and in other states.
With so many of our high school graduates lacking the skills to succeed in community colleges, higher education or the workforce, the time has come for P-TECH's innovative approach to preparing a generation for long-term, middle-class careers. P-TECH represents the next stage of the ongoing evolution of America's educational system to meet and master the challenges of a changing world. It's an idea whose time has come, and our partners at the New York City Department of Education and The City University of New York, P-TECH's visionary principal and dedicated faculty, the school's motivated students and the IBM volunteers who mentor P-TECH students, faculty and staff couldn't be more excited!
_______________________________________________________
Note: This story first appeared on Citizen IBM under the title: President Praises P-TECH in State of the Union Address.