By now, most globally-aware people are familiar with Africa's mobile money story. M-PESA, launched first in Kenya, leapfrogged the developed economies in bringing mobile money transfers to the masses. But M-PESA is old news. The new news is that  entrepreneurs are building a second wave of mobile apps that provide essential services for millions of Africans. One of those startups, MoDe, made a splash in New York City last week when it won IBM's SmartCamp contest and was named IBM Global Entrepreneur of the Year.
MoDe, short for Mobile Decisioning Africa Ltd., is a mobile micro-finance company based in Nairobi, Kenya, that provides mobile carriers with an online system for topping off their customers' pre-paid subscriber accounts based not on cash payments but on credit. In emerging markets, the majority of mobile phone owners pay as they go, replenishing their accounts when need be at retail kiosks. But what happens when customers run out of time in the middle of a conversation, or when no kiosk is nearby? MoDe keeps them going.
MoDe is a prime example of the kind of innovation that is sweeping Africa these days. Most Africans don't have PCs and Internet connections, so the mobile phone has become the go-to platform for communications and online services. Dozens of African companies have sprung up to create mobile applications that address the fundamental needs of Africans.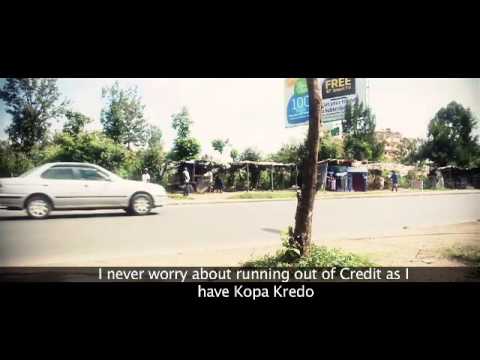 IBM's SmartCamp program brings together startup entrepreneurs who focus on Smarter Planet-style business opportunities with veteran entrepreneurs, venture capitalists and other business professionals. The entrepreneurs pitch their business plans to judges, receive feedback, refine their pitches and, ultimately, present to larger audiences made up of business leaders and academics in the host cities. MoDe won a preliminary event in South Africa, one of seven held worldwide last year, before advancing to the finals.
Past participants in the contest have partnered with IBM to deliver new products and services to clients and to expand into new markets. In addition, startups have raised more than $90 million from venture capitalists.
The founders of MoDe hope that winning the contest will further accelerate their already rapid growth. Founded in 2010, the company is doing business in 15 countries in Africa. Now it hopes to expand into Latin American, Asia, Europe and even the United States. "This experience has taken us 15 years ahead in a matter of four months," says Julian Kyula, MoDe co-founder and CEO. "We have met important people, developed relationships and made contacts that could lead to funding." Co-founder Josphat Kinyua, who runs finance and business development, says the contest has given MoDe additional credibility with potential business partners. "How do you convince people to trust you? This helps," he says.
For MoDe's founders, airtime credit is just the beginning. They plan on adding other financial services to their portfolio in the coming months and years–including micro-credit for prepaid electric utilities, rail travel and television subscriptions.
Why is innovation exploding in Africa? For Kyula, the answer is simple:  "Solutions are found where problems exist," he says. Africa still has lots of challenges, but, with entrepreneurs like Kyula and Kinyua on the case, you can expect to see innovations emerging in Africa that not only address basic human needs across the continent but which spread and make a difference globally in the years ahead.