Teddy Goff led a team of more than 200 people focused on digital media for President Obama's re-election campaign. They generated more than 133 million video views, developed innovative tools to build grassroots communities, and raised more than $690 million. Recently, he and two colleagues formed a strategic marketing consultancy, Precision Strategies. Here, Goff talks about the importance of cultivating relationships and how President Obama's re-election campaign ultimately relied on the effective use of predictive analytics.
What was the digital campaign's key contribution  to President Obama's re-election?
 It put supporters back into a primary role. We realized the most important thing we could do on the digital side was to cultivate relationships with the supporters on e-mail, Facebook, Twitter. We wanted to keep them inspired, engaged and informed. If we gave those people a reason to hit the retweet button every now and again, hit the share button, they could reach almost everyone in the United States more powerfully than we as a campaign operation ever could. President Obama on election day had about 34 million Facebook fans. Those people were friends with 98 percent of the U.S.-based Facebook population, which is more than the number of people who vote.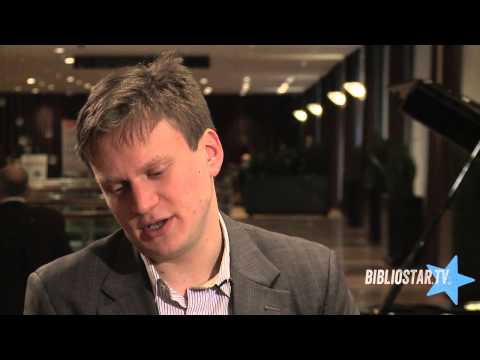 Why are social networks so powerful in politics and business?
Social networking technologies are giving ordinary people more resources, more access to information and to each other. People are so turned off to politics today. They're turned off to political advertising. But they trust their friends. It's the same in business. Every business is going to be increasingly relying on ordinary people to transmit their messages. Everyday people can do a lot of damage if they're not getting a positive experience, or they can become the best marketing engine a business could hope for.
 Did you deliberately craft a system of engagement across platforms?
 We tried to think about our relationships in as holistic a way as possible. Political campaigns have often thought about online supporters as being a different constituency than offline supporters; volunteers as being different from donors. But most volunteers donate and most donors volunteer. So you're able to get a much more complete picture of a person if you integrate all sources and we had some success doing that. We wound up toward the end with a unified database that pulled in donor data, online data from clicks, and volunteer data, as well as commercial data. That gave us a much more comprehensive picture of who people were, so we could serve them better.
 Can you talk about the importance of authenticity in an age of social media? 
 It's simple. You can't fake it. You cannot use a lot of banner advertising or a clever tweet to paper over the fact that your product is no good or your corporate values are awful or that you don't treat people well. All of these changes in technology are making companies be better because they've got no choice. They can't get away with not being authentic. Sure, your tweets should be clever and your banner ads should be great, but all of that stuff decreases in importance as the Internet imposes greater accountability and visibility into the business.
 Do you have any advice for how companies and can be more agile in this world of real-time information?
 Well, the first thing I would talk about is structure. I do some consulting with large corporations that have a marketing department and a sales department and a PR department and a communications department and maybe a brand department. It's an organizational scheme that pre-dates the Internet. That may have worked for creating a TV ad or a press release, but that's not a process conducive to firing off a tweet out during the Super Bowl blackout because every department is fighting over the new toy. By contrast, in the Obama campaign, we didn't have to deal with legacy systems, and so there was never a question that digital would be a free-standing department co-equal to everything else. As a result, we didn't have to have a cross-departmental battle over every last thing or argue our case to a manager who was coming at things from a completely different point of view. I guess the point is that certain structures and incentive systems prevent agility. It's better to not have to contend with that.
 How did you use predictive analytics?
 We predicted where people stood, how likely they were to vote, and even the likelihood that our contact would have an effect. Our analytics team not only predicted how people were going to vote but also how people were going to vote at various times of day. In a way, the entire campaign was predicated on a couple of big predictive models. A campaign has a finite number of door knocks or phone calls that they can make or commercials that they can run. So the whole ballgame is making sure you use those resources as efficiently as possible. You never, ever want to send a volunteer to go knock on a door where the person is not going to vote for President Obama because that's one fewer door knock you can make. There were certain situations where we determined that a token knock actually had a counterproductive effect. So we weren't only looking for undecided voters; we were looking for persuadable voters likely to be moved in the right direction. That's all predictive modeling.
 What's next in your career?
 Social media and the Internet are forcing people and organizations and governments to do better work and treat people in a more responsible way. Being involved in that, I think, is a real privilege. I've done that in the political world. Doing it in corporate settings or with non-profits sounds like a pretty fun way to keep that going. I do think that certain kinds of injustices, whether it's bad behavior by companies or politicians, are inevitably going to go away. But it makes a big difference whether they go away in 10 years because people like me are screaming for change at the top of their lungs or in 100 years because the practitioners wind up drowning in the rising tide that they didn't see coming. Look at what's happening right now around marriage equality. The issue has completely turned around in nine years and the Internet is driving that. It's probably inevitable that this issue will be resolved, but I'm a 27-year old gay man and I'd like to see this issue resolved by the time I'm 35 and not 50. The Internet gives people like me the ability push things more quickly than they otherwise could be. I think that's a good thing, and a good way to spend one's time and energy.