September, 27th 2013
11:00
By Paul Papas
Earlier this week, IBM and Boston Children's Hospital offered a glimpse into the transformative potential of social networking technologies with the unveiling of OPENPediatrics, the world's first social learning platform designed to connect clinicians from around the world to share knowledge and best practices in the care of critically ill children – all supported on the cloud.
It was a single phone call to Dr. Jeffrey Burns that became the genesis for OPENPediatrics.  After helping a pediatrician in Guatemala successfully treat a young girl with a life-threatening blood disorder, all by using a video link, he aspired to bring world-class critical care to other pediatricians and their patients in every corner of the world.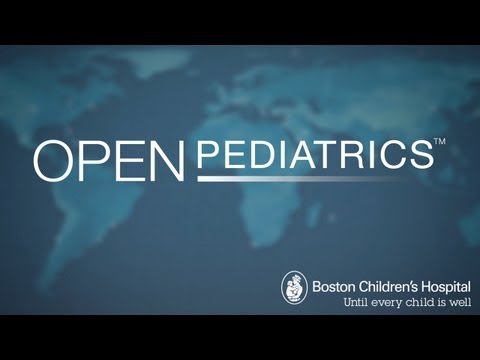 But how did Dr. Burns turn his vision into a reality? A golf enthusiast, he had an epiphany while checking replays on The Master's website.  Several questions emerged:
If my 12-year-old son can play games on his Xbox with gamers in Munich, why can't I connect and share my knowledge with physicians in war-torn Yemen?
If they can create an online putting simulator for "Amen Corner" on the Augusta National golf course, couldn't I develop an interactive simulation of a standard ventilator?
With so many children dying from pneumonia, how can I educate caregivers around the world to ventilate a child properly so he can live through the night?
Dr. Burns took his questions to IBM Interactive, IBM's digital agency that created The Master's digital experience. Starting off with scribble on a white board and an exercise we call Accelerated Visioning, the IBM Interactive team in Boston worked side-by-side with Dr. Burns and the hospital to conceive, build and test OPENPediatrics from the ground up.
With cloud-based social networking technology at its core, OPENPediatrics was built as more than just a tool for clinicians to share medical knowledge across borders, but rather as a fully immersive learning experience that creates personalized learning plans, leverages video and simulation technology, identifies and authenticates experts, sees and resolves where users are having issues, with social and collaboration capabilities embedded at every interaction point.
The early results are convincing, with more than 1,000 doctors and nurses in 74 countries on six continents already using the platform.  If you consider the startling shortage in healthcare workers – estimated to be at least 4.2 million globally, and 1.5 million in Africa alone – you can only imagine the full potential for OPENPediatrics to improve the quality of healthcare, and the lives of children and their families around the world.
OPENPediatrics is a poignant example of how one person with a clear vision and relentless focus can harness the full power of social networking and cloud technologies, along with creative and design capabilities, to solve real world problems and drive better outcomes.  It also demonstrates how lessons and best practices from one industry can be applied to another to drive breakthrough innovation.
_______________________________________________
Follow IBM Smarter Planet on Google+