By Robert GriffinThe phrase, "You can't outrun the long arm of the law," used to refer to the ever-expanding network of law enforcement and the patience with which agencies are afforded.
These days, the adage also reflects a burgeoning new aspect of law enforcement, one that is speeding both the communications between forces and information gathering: Big Data analytics.
This week, along with colleagues, I am attending the annual International Association of Chiefs of Police (IACP) conference where thousands of public safety leaders gather to share insights about how to combat the threats that impact the communities where all of us live.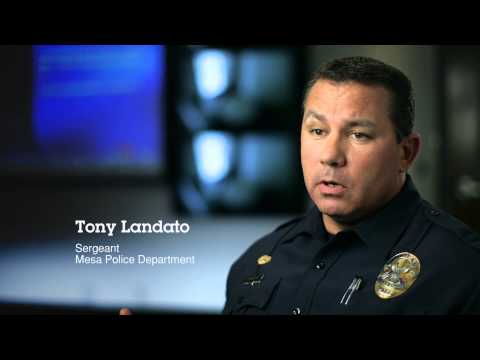 Easing and speeding information sharing across jurisdictions continues to be a key focal point for agencies across the U.S. and around the globe. One such tool used by thousands of jurisdictions is IBM i2 COPLINK. This lead generation tool quickly analyzes seemingly unrelated data from sources residing across multiple jurisdictions, to help law enforcement agencies create integrated solutions.
The COPLINK system helped the Mesa, Ariz., Police Department reduce crime rates by 25 percent. In 2012, a detective in the Mesa PD-hosted East Valley Gang and Criminal Information Fusion Center was monitoring the patrol radio and heard a partial license plate and a vehicle description referencing a hit and run collision broadcasted over the air. They were able to identify that four possible vehicles fit this description in near real time. This information, along with other identifying characteristics of the owner of the car allowed the detective to identify the suspect and pass the information to officers on the scene. The officers in the field were able to quickly locate the suspect.
Other successes revolve around the ability to instill intelligence-led policing models where analytics is put front and center.
IBM i2 analytics technology helped the Durham, N.C., Police Department reduce the amount of violent crime in a two square mile region of the city by more than 50 percent during a four-year span from 2007-2011. How? Based on historical data, they created an intelligent database, where they could access and visualize data that showed relationships across people, places and other entities.
While not as eye-catching, tactical lead generation, information sharing and analytics technologies are playing an increasing role. In the hands of the right people, these technologies combined with Big Data can be just as powerful as the latest urban assault vehicle or kevlar vest.
_______________________________________