By John R. Logan
Cloud computing has been re-shaping society and commerce for many years. Facebook and Twitter are obvious examples of social communications change; eBay for consumer purchases; and Workday and NetSuite for business applications. Cloud computing provides innovators with the combination of functionality and affordability they need to create new applications.  After decades of software development, the breadth of new types of enterprise and consumer applications has never been greater.
Green Status Pro is an example of cloud-fueled innovation. The company was started with the mission to simplify the regulatory lives of operating managers. That meant automating one of the last manual management tasks – documenting conformance with industry standards and government regulations that would be audited.
Just as we released our first cloud-based service to automate the internal audit process of the 1.1 million ISO 9001 certified organizations, we saw the emerging opportunity of helping companies comply with the new U.S. conflict-minerals regulations.
Authorized by the Dodd-Frank financial service reform law, the SEC Conflict Minerals Rule requires 6,000 public corporations that manufacturer a wide range of goods and services, from cell phones and computers to jewelry, determine if their products contain tin, tungsten, tantalum or gold sourced from the DRC (Democratic Republic of the Congo) or its adjoining countries. The objective is to stop the violence in these areas committed by armed groups funded by trading in conflict minerals.
Here's a video about the situation in eastern Congo. We want to do our part to change things.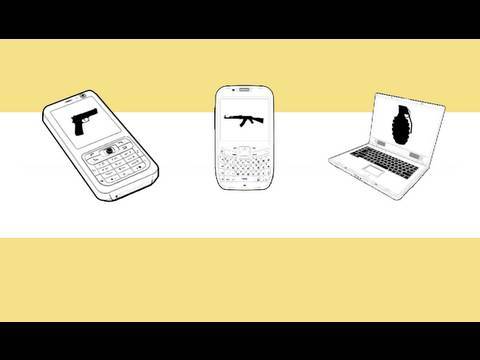 Green Status Pro was able to quickly offer standards-based workflows to implement the due diligence procedures required for achieving compliance.  Our cloud-based application generates auditable documentation of conformance with the SEC-mandated requirements.
I've been part of the high-tech industry as it has transitioned into many new technology waves.  I have never seen a time when a new technology platform has allowed creative startups to have as big an impact on society as they do now.
The reason cloud computing is a rocket launcher for the current wave of innovation is that it provides entrepreneurs simultaneously with multiple capabilities that were not previously available.
Here is my top 5 list of why cloud computing is a great boon for startups:
Innovative cloud computing applications can be designed for an incredibly wide range of users and uses — from multi-national enterprises seeking innovative business applications to increase their effectiveness and profitability to individuals wanting the next most-interesting game on their cell phone.
Cloud computing applications are significantly less costly to develop and deliver with greater functionality than proprietary ones.  I estimate that on a functional equivalency basis cloud computing applications cost 5%-10% to develop and deliver compared to proprietary applications of 5 years ago.
Security is built into the cloud computing architecture from the start.  Previous generations of applications bolted it on as an afterthought.
Numerous companies are competing to win entrepreneurs' hosting business.  This competition is forcing hosting suppliers to rapidly innovate with greater functionality delivered at lower costs
The cloud computing supplier ecosystem is large, vibrant and transparent.  Need SSL encryption?  There are a dozen qualified suppliers who publish their functionality and price on the Internet.  Provisioning is fast and cost-effective.
Bottom Line: Cloud computing supports innovation to a greater degree than any previous technology generation.  Green Status Pro is leveraging the cloud computing infrastructure to quickly meet the humanitarian objectives of the SEC's Conflict Minerals Rule.
___________________________________________
Follow IBM Smarter Planet on Google+