By Laura Haas
One year ago, when I was talking to medical researchers in Texas about potential research collaborations, I experienced one of those great aha! moments that scientists live for. I had mentioned work we were doing in using text analytics on the medical literature to accelerate drug discovery. One of the researchers I was speaking to connected the dots between that project and an element of IBM's Watson technology—the ability for Watson to generate hypotheses.
He said: Why not combine these technologies to help predict the next promising experiment that could be undertaken in any line of scientific inquiry? Out of that revelation came a deep collaboration between Baylor College of Medicine and IBM to accelerate the discovery of new drugs to treat and cure diseases such as cancer, Alzheimer's and ALS.
This encounter is an example of what we call "strategic serendipity." You create situations where it's likely that people with different knowledge and points of view will encounter each other, increasing the potential for generating big new ideas at the intersections of domains. In my case, I was systematically talking to a variety of university research organizations in Texas. Now, the concept of strategic serendipity is embodied in the new accelerated discovery laboratory we have established within IBM Research, which we announced today.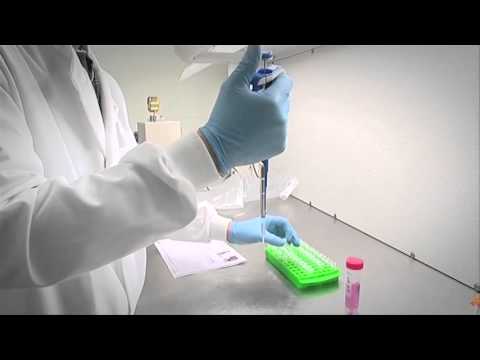 The origins of the Accelerated Discovery Lab can be traced back to frustrations researchers at the IBM Research – Almaden lab were experiencing a couple of years ago. We were determined to invent powerful new technologies for handling Big Data—the massive volumes of information made possible by sensor networks, large collections of unstructured data and the explosion of electronic medical records. But, in order to do so, we had to get our hands on huge, real-world data sets. We realized that it would be necessary to forge deep collaborative research partnerships with some of our clients to do that.
To tackle big data analytics problems, we needed researchers with a variety of skills and expertise, analytical tools and a high-performance software and hardware infrastructure, and real world problems along with the data needed to solve them. We saw that if we could bring these resources and skills together and add physical and virtual collaboration spaces, we'd also have the benefit of serendipity. What was in it for the clients? We could help them accelerate innovation.
All the threads came together a few months ago, and the idea of the Accelerated Discovery Lab was born. Now we have a large, attractive physical collaboration space in the middle of the Almaden research center where IBMers and researchers from clients can work together using cutting edge Big Data analytics and visualization tools. The entire computing and collaboration environment also has a virtual component. It includes intelligent software that assists the user and provides awareness of what else is happening in the Lab. Researchers working remotely get access to tools, interactions and shared data via the Internet. I'm co-director of the Lab, along with my colleague Jeffrey Welser, who heads up services research at Almaden.
I believe that this new combination of intelligent systems with people in physical and virtual collaboration spaces will prove to be one of the important innovation models in the fast-emerging era of cognitive systems. By harnessing computers that can learn, reason, predict, and interact with humans in more natural ways, we'll be able to penetrate complexity and make the world work better. Collaborating deeply across the boundaries of organizations and domains will be essential.
Our IBM Watson technology, first used on the TV quiz show Jeopardy!, demonstrated major advances in the ability of computers to find answers to questions in vast storehouses of unstructured information. Our Accelerated Discovery Lab projects will focus on another aspect of cognitive systems—the ability to discover new knowledge and insights.
To learn more about the new era of computing, download a free chapter of the new book, Smart Machines: IBM's Watson and the Era Cognitive Computing, by IBM Research Director John E. Kelly III, at http://cup.columbia.edu/static/cognitive.
 With the Accelerated Discovery Lab, we hope to shave months or even years off the time it takes to solve problems with science. For starters, by having all the physical and technological infrastructure in place, we can shave a month or two off the time it takes to get a research project going. You can't schedule scientific breakthroughs, of course, but we believe our cognitive technologies will make it possible to do much more of the discovery work and experimentation "in silico" – using the computer instead of physical experiments. Then there's the serendipity part. Great discoveries often come from chance encounters. This is about making those chance encounters happen more frequently.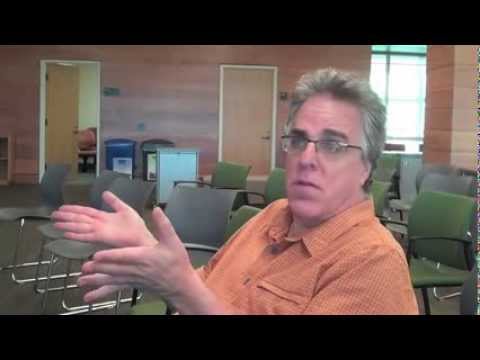 As we ramp up, we expect to have up to 50 projects running in the lab concurrently, with  a smaller number "in residence" in the physical collaboration space. Already, we have engaged with a large retailer, a major bank, and energy and natural resources companies. Most we can't name yet. But one engagement, which we began before the physical collaboration space was created, shows how these deep collaboration projects will operate. Our researchers worked closely with Thiess Mining, one of the world's largest contract mining companies, to improve the Australian company's operational efficiencies using predictive maintenance technologies.
Many companies in the natural resources industry use either a fix-it-when-it-breaks approach or time-based maintenance schedules. Both methods result in unplanned downtime for equipment, premature parts replacement and lost production. Working with Thiess, we produced a system that helps mine operators schedule repairs when they are needed based on the actual "wear and tear" that each individual component in each piece of equipment has actually experienced. To accomplish this, we gathered and integrated current and historical data about the use of machines from sensors, production and other operational records, maintenance and inspection records, weather data and ground conditions. Then we created computer-based models for predicting when a particular part on a piece of equipment has a high risk of failing.
We also have integrated economic and logistical models of mine operations, so one can optimize to the profitability of the operation, for example.It's estimated that a $30B mining operation could add about $3 billion per year to the bottom line by using technology such as this.
And that's just the start. I have great expectations for the Accelerated Discovery Lab. We have the opportunity to solve really big problems, such as curing cancer or preventing the next global financial crisis. Big Data can be a blessing or a curse, depending on whether you know how to deal with it. At our lab, we'll make the most of Big Data on behalf of our clients, partners and all of society.
___________________________________________________