By Chris Nay
In 2006, Pluto was still a planet, your mom wasn't on Facebook, and IBM Research started to publicly outline five technology predictions that would pan out over the following five years. Some are right on track, like 2008's "you will talk to the Web, and it will talk back to you." Some might take a little longer than five years, like 2010's "batteries will breathe air for power" (but the Battery500 project is making great progress).
Other predictions didn't need five months, much less five years. When scientists in IBM Research's Services Lab revealed their virtual chef as the tech behind last year's 5 in 5 Taste prediction, it quickly captured the minds and palates of the public. It also nudged the idea of cognitive computing, made real by Watson, to the question: Could a machine be creative?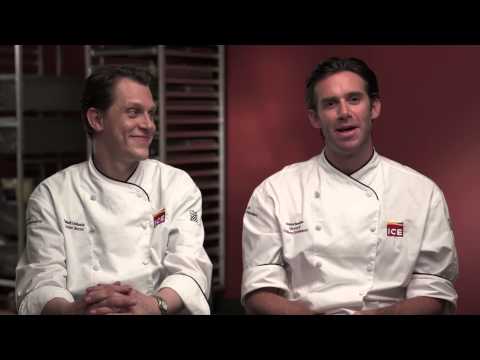 This virtual chef can create original, tasty and healthy recipes  because it has digested thousands of recipes, knows what people like to eat, and understands the chemistry behind thousands of ingredients that could combine for more than one quintillion possibilities.
Bam! A Dish No One Has Ever Seen Before
"We chose food because we needed a domain to explore this idea of computational creativity, and because food is visceral. Everyone eats," said Lav Varshney, the project's lead scientist with a background in information theory, neuroscience, and signal processing.
The system uses text mining, analytics, and statistical reasoning similar to that of the Watson system. Where the virtual chef differs with its cognitive cousin is not only in its understanding of food chemistry, but its ability to generate results not found in any data source. With existing recipes as a starting point, the team began weaving in algorithms that could one, select ingredients, and two, generate entirely unique recipes for we humans to then creatively cook.It also uses principles of hedonic psychophysics to predict what we may perceive as "surprising" or "flavorful" when considering ingredient combinations. Hence, like Watson's ability to rank clue responses, the virtual chef knows that the ingredients in "Swiss-Thai Asparagus Quiche" score well together, and will taste good before we so much as light a stove top.
According to Varshney, flavor compounds, down to the citrols and 2-tridecanones, are more useful to the system than complete recipes. "It's amazing that we can predict how flavorful something is just by knowing that the more molecularly complex a food is, the more flavorful it is." So, unlike when Mom said "try it, you'll like it" when you asked what was for dinner, you can trust this virtual chef.
Here, Lav and his colleagues test the program on his parents:

From Lab to Kitchen: A New Kind of Man-Machine Pairing
Varshney now needed partners who could creatively cook the ideas that their system was baking up. So, last year, team member Florian Pinel, also a graduate of New York's Institute of Culinary Education, arranged a meeting with his alma mater over dinner – a dinner catered by a computationally creative machine. And to put a made-for-TV twist on the meeting, IBM Research Services Vice President Mahmoud Nagshineh challenged the team to come up with the menu, based on a secret ingredient (turmeric) he would deliver 24 hours before dinner.
On a dark and stormy November night in Manhattan, the team gathered to cook Indian Turmeric Paella.
Frankenfood it was not. The dishes "were good enough to eat," Nagshineh said. "More importantly, our guests from ICE saw the potential."
Using the software program is a three-step process. First you choose a key ingredient; then a geographic region of the globe; and finally a dish style, such as soup, baked, or fried, among many others. There's no pretense that the machine works on its own. This is a true collaboration of computer with chef. In this case, chefs at ICE began working with IBM on improving the recipe steps, and offering their expertise in cooking preparation and method.
Expanding the Creative Domain
A commercial virtual chef will need some serious horsepower. But as a service on the cloud, any number of industries could customize it. From institutes like ICE, to flavor houses and food manufacturers, they all have servers stuffed with proprietary data that could be customized for industrial applications.
So, just as Watson moved into mobile app development, the team is already thinking about how diverse domains ranging from user experience design, to fashion, and others could use the virtual chef's computational creativity. What about a new cologne scent?
Taste was just one of the cognitive computing ideas explored in last year's IBM 5 in 5. Check back here on December 17 for the eighth iteration of the 5 in 5, and see where IBM researchers think computing will take us next.
If you want to learn more about the new era of computing, read Smart Machines: IBM's Watson and the Era of Cognitive Computing.