By Rob High
My hometown of Austin, Texas, is food truck heaven. The city boasts more than 1000 trucks serving up an incredible variety of fare—everything from potato-chip-flavored ice cream sandwiches to Japanese deep fried octopus meatballs. When hordes of technorati and live music fans gather here for the annual South By Southwest (SXSW) festival next week, they'll have plenty of culinary treats to choose from. But we have something really different to bring to the table — IBM's Watson food truck.
You've probably watched Watson compete on TV, but now for the first time you can see, taste and smell the results of its creativity.
The bright orange truck will serve up exotic delicacies including Indian Tumeric Paella, Italian Grilled Lobster and Ecuadorian Strawberry Dessert. Unlike the menus of the other trucks, these dishes were created through a collaboration between Watson, a cognitive computer, and award-winning chefs at New York's Institute of Culinary Education (ICE).
If you're at SXSW, stop by for a taste treat at the corner of Red River and 4th Street, and Tweet your votes for menu items. The options are here. Or join the conversation at #IBMFoodTruck.
The original Watson technology, which is now being put to use in industries ranging from healthcare to financial services to retailing, is expert at combing through vast amounts of information and delivering insights to help people make decisions. The Watson truck demonstrates yet another aspect of cognitive computing—the ability to create new things.
At SXSW, the chefs will be creating new recipes based on suggestions from people made via Twitter. Each day of the festival, March 7 to 11, they'll introduce new items to the menu. Anybody anywhere can Tweet suggestions. So get in on the fun.
Chef Watson works by inviting people to choose key ingredients and a national or ethnic culinary style. The system has an encyclopedic knowledge of food chemistry, existing recipes and information about why people like certain foods and cooking styles. It uses its cognitive skills to produce recipes that are at once novel and tasty. One of the techniques we employ has a delightful, culinary-sounding name—Bayesian surprise. Once people have answered a few questions about what they want to explore, the program takes only a few seconds to offer up suggestions.
That's where the chefs come in. Tapping their vast knowledge and experience, they take the recipes and turn them into tasty dishes designed to please palates—and delight the adventurous.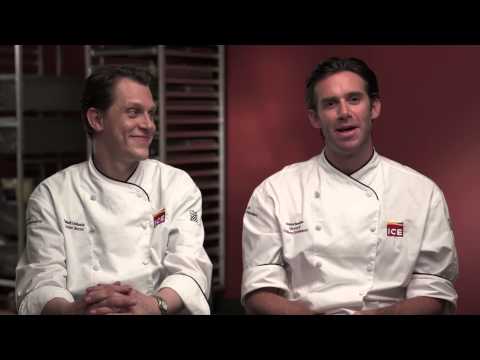 As a CTO with decades of experience in the computer industry, I have participated in wave after wave of technological innovation. But I can't think of a more exciting time than now. It was amazing to see the original Watson use natural language processing and machine learning to answer questions using existing information, and we're still in the early stages of adapting those capabilities to transform industries and professions and to improve the lives of individuals and the workings of society.
This new example of cognitive computing is like the icing on the cake—if you'll excuse the cliché. Now we can get help from computers in coming up with new ideas and solutions in a wide range of situations. Cognitive systems will figure in a wide range of industries, from fragrances and fashion to retailing, hospitality and travel. And of course, there's tremendous potential in the food realm.
Back in the days when the computer trade show Comdex in Las Vegas was the must-go event for tech mavens, one of the highlights each year was the annual Chili Cook-Off. Maybe we'll start a new tradition at SXSW: The Cognitive Cook-Off.
About the IBM Food Truck
_____________________________________________
To learn more about the new era of computing, read Smart Machines: IBM's Watson and the Era of Cognitive Systems.
_____________________________________________