By Rob White
What do Healthy Splash, Dance Penguin Style, Dino Boy, Burger Party, and Ziggy Bones all have in common?
They're all mobile applications and they were all developed by a group of 3rd and 10th grade students in Ottawa, Canada, taking part in the TechU.me program this week.
This pioneering program encourages the development of critical thinking, creativity, collaboration and communication skills in young people. Specifically, it links primary students with high-schoolers and private-sector industry mentors to collaborate on mobile educational games and app development.
The younger students act as customers for the older students, providing the content and the visual design. With the help of their teachers and industry mentors, the 10th graders then design and develop the apps.
The program is run by the Ottawa Network for Education across 55 schools in Ottawa with collaboration and investment from FedDev Ontario, IBM, and Adobe and touches more than 13,000 students and teachers. To date, it has paired 2,000 high school students with 29 mentors representing 20 technology companies and has increased enrolment in Computer Science and Communications Technology courses at participating schools by an average of 35 percent.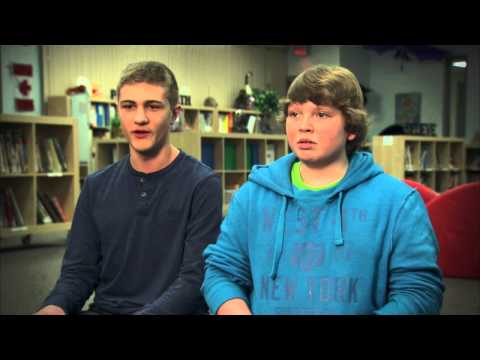 Connecting industry and education to transform student creativity into skills for the digital age is just the kind of collaboration required to help spark innovative thinking in our youth. It's also a step toward building a sustainable talent pipeline of next-generation innovators that will help keep our knowledge-based industries competitive.
Innovation initiatives like TechU.me foster the communication, creativity, gaming, collaboration and technology skills that will be necessary for today's youth to succeed in tomorrow's work world.
Through hands-on game development or other program aspects, like the proven Scratch programming developed at MIT, young people are able to explore different technology environments at an earlier age.
Working together, industry, government and educational organizations can provide the right ingredients to inspire young minds, foster a love of science and math and simultaneously pave a path to good jobs and higher earning power for our youth.