By Steve Hamm
Last November in a championship powerboat race off Key West, Florida, Nigel Hook, skipper of Lucas Oil 77, was knifing along at more than 140 mph when he got a heads up from his support team that one of the main batteries was about to fail. That would have left the boat dead in the water. Instead, Nigel quickly switched to another battery and completed the race–finishing in 3rd place.
How did the support team know the battery was about to fail? Lucas Oil 77 is not only a monster of a motorboat; it's also a node on the Internet of Things. Hundreds of sensors attached to the engines, navigation system and crew members monitor their health and beam the data wirelessly into the cloud, where it's analyzed, and, when the system spots trouble, Nigel and the support team get alerts.
This may be the most intriguing of all the IoT-related engagements with clients since IBM launched its Smarter Planet agenda in 2008. Back then, we were an early evangelist for the potential of instrumented, interconnected and intelligent systems to unlock the secrets of data and help businesses and individuals alike make better and more timely decisions. Now, the field is crowded. Market researcher Gartner recently declared the Internet of Things to be the most hyped of more than 2,000 emerging technologies it tracks.
For IBM, this isn't about hype. It's about real accomplishments and real opportunities. We have completed thousands of Smarter Planet engagements with clients already, everything from smart grids to smart urban command centers to smart water management. and, today, we're announcing a new business unit to broaden our reach. We'll spend $3 billion over the next four years to develop and install IoT-based computer systems worldwide. More than 2,000 IBM researchers, software developers and consultants will be dedicated to delivering real-time insights delivered via the cloud to business and government clients.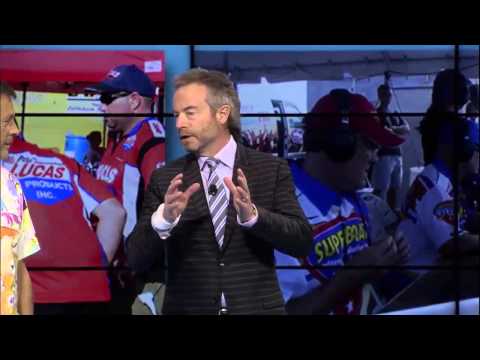 A lot has happened in the eight years since we introduced our Smarter Planet agenda, and those changes are accelerating adoption. Sensors have improved and their prices are sharply lower. Cloud computing has made it easier to connect everything with everything else. Smart phones are now nearly ubiquitous in many places, so people essentially carry a Swiss Army Knife of sensors in their pockets. Fitness-monitoring gadgets are everywhere. We have new and more powerful analytics capabilities, including IBM's Watson and predictive software.
And, finally, after seeing early adopters perform better than their peers, more companies are overcoming their initial reluctance and embracing these powerful new technologies.
I believe they'll be glad they did. While there are now billions of connected devices in the world, 90 percent of the data gathered from them is never analyzed and 60% begins to lose value within seconds after it is generated. The potential exists to use this data to transform whole industries and domains, including healthcare, electrical utilities, transportation, manufacturing, advertising, banking, building management, home security, public safety, and education. And, of course, offshore powerboat racing.
Our new business unit pulls together technology and expertise that was previously scattered throughout IBM. We have drawn in our existing products for managing physical infrastructure ranging from buildings to power generation plants. We will design a series of industry-specific IoT solutions to be delivered via the cloud–starting with banking, retail and insurance. We're expanding the IoT capabilities within our Bluemix cloud development environment, making it easier for developers to integrate such data into their applications.
IBM is not taking this journey alone, of course. Over the years we have assembled a large ecosystem of partners, from chip and device makers to companies that create solutions for specific industries. We recently forged an alliance with ARM, a global leader in chip design, to accelerate the development of cloud-ready connected devices.
We're also doing plenty of innovating ourselves. One example is the TrueNorth chip developed by a team in our Almaden research lab in California. This brain-inspired chip is designed to process sensory input–sights, sounds, temperatures, speed, force and other physical phenomena. It has the potential to turn dumb sensors into smart sensors, analyzing IoT data on the fly.
The TrueNorth chip is still under development, but a broad range of IoT technologies are available today. There are huge new opportunities for the makers of things to incorporate these new capabilities into their products, and for the operators of everything from railways to manufacturing plants to football stadiums to make their systems more efficient and effective.
Les Eisner, a retired US Army general who is now with the University of South Carolina's Office of Economic Engagement, said recently that in the US alone, $80 billion dollars is wasted each year on improper or unnecessary maintenance of machines and vehicles. That's a nice chunk of low-hanging fruit for the IoT industry–ready to be picked off.