Essays
December 8th, 2011
12:16 pm
by Alex Bray
Managing Consultant
IBM Global Business Services
I think we can all agree that internet banking has proved itself to be a BIG thing! And yet, banks seem to be way off the pace in terms of quality of service and functionality provided to corporate and business customers online. In fact, I would say that internet banking for business is in a ten year time warp. It feels similar to where retail banks were back in 2000 – when they were still trying to understand what customers would do online and figure out if they could make money from that new-fangled 'inter-web'.
It's strange, really. These are the business accounts that are worth hundreds of millions – you would think banks would be lavishing money on them. However, business and corporate banking has remained a largely person to person relationship business. Internet banking has been a hygiene factor rather than a differentiator. This is especially as, by and large, it is small business people or junior finance clerks who most regularly use online services.
But I think this is all about to change – and for a few good reasons (and this list is not exhaustive):
Banks are waking up to the fact they can save money:
The cost of a person to person service is growing. As relationship managers have to care for larger and larger portfolios of customers, banks will have to beef up their online offerings to compensate
Collaborative working tools will give banks the ability to work more efficiently with clients – which will save banks money and save customers time. For example, web-chat built in to internet banking will allow banks to share information with customers in real time – answering questions in one touch.
It is becoming apparent that internet banking can differentiate service and  deepen relationships:
Banks will be able to provide new functionality as a value add – particularly for top end users. By adding quality reporting functionality to online services and making it accessible via mobile / tablet devices, banks can deepen relationships with CFOs
By offering broader ranges of functionality and more user friendly processes, banks will be able to help their business clients to save time and cut costs – particularly important in the current environment
Customer expectations have grown:
Online customer experience leaders like Apple and Amazon – as well as retail internet banks – have raised the bar. Customers are already becoming frustrated that they cannot do the things they expect to be standard.
I recently co-authored a white paper on the future of internet banking for businesses – spanning both the corporate and SME markets.  As part of that process, I spent time reviewing all the major business internet banks and talking to users – both small business owners and corporate users. This conclusively confirmed that users want a better service.
Users want banks to get the basics right – which many do not do today. Users want their internet bank to provide a decent user interface – with simple to follow processes, a convenient log in process and proper multi-signature functionality. SME customers want access to a greater range of functionality. Corporate customers want more configurability – and to be able to fulfil their foreign exchange and money market transactions for themselves. However to truly differentiate themselves, I think banks need to look to the future – to the services that customers don't even know that they need yet – or that banks are too scared to offer (online corporate lending anyone?). As all the banks bring their online services up to the standard of retail banks, that is where I think the true differentiation will lie.
So internet banking for business is in a ten year time warp – but it is starting to fast forward. There are clear areas for immediate improvement (banks need to get the basics right) – but differentiation will be achieved through innovation. Banks need to move now, before they get left behind by their competitors and their customers.
Alex is a retail banking and internet / mobile / social media professional with over 10 years experience.
Alex joined Lloyds TSB in 2000. During his time at Lloyds, Alex worked in both product teams and distribution. In his first permanent role, he managed a customer service call centre team of 100 people. He went on to work in Lean Sigma for Personal Lending and strategy for General Insurance. He also held roles in Telephony and Branch Network Operations.
Over the last few years, Alex specialised in internet and mobile banking. He started as a change programme manager and then moved into product management. In his last role at Lloyds, Alex was the product owner for Loans and Mortgages across the Lloyds TSB, Halifax and Bank of Scotland internet banks – the largest internet bank in Europe.
Since joining IBM, Alex has held implementation roles with UK online banking clients. He has also consulted on Retail, Corporate and Business internet & mobile banking and social media with European and Asian financial services clients.
November 23rd, 2011
10:35 am
By David Keith
Ph.D Candidate
Engineering Systems Division
Massachusetts Institute of Technology
Hot on the heels of Thanksgiving, many in the car industry have further reason to celebrate next week: the first birthday of America's first mainstream electric vehicle (EV).  On November 30th 2010, the first Chevy Volt rolled off the production line at GM's Hamtramck plant in Michigan.   In light of this anniversary, I attended a dinner hosted by IBM last week, joining representatives of the auto OEMs, electric utilities, government agencies and the media to discuss current issues in the emerging market for EVs.
No shortage of optimism exists for the future of EVs.  One participant observed that the latest wave of support for EVs has the "…largest federated force of people around a new [vehicle] technology there has ever been".  Nevertheless, this enthusiasm was tempered by equally important critiques of the numerous technical, regulatory and economic barriers that must be overcome if EVs are to become a mass-market alternative to gasoline internal-combustion.
From these discussions, I found the following issues to be of particular relevance over the next few years:
1. Growing consumer acceptance of EVs will be a marathon, not a sprint.
A report released last week (PDF) by IBM's Institute for Business Value found that only 26% of consumers know 'a lot' about EVs.  This is not surprising.  The innovation diffusion literature emphasizes the importance of 'word-of-mouth' in the technology communication process – as information spreads, it influences peoples' decision to adopt.  Our familiarity with EVs will only accumulate once we see a neighbor drive past in their Chevy Volt every day or once we take a trip in a friend's Nissan Leaf.   As the number of EVs on our roads grows, so will the strength of this word-of-mouth effect, a reinforcing feedback.  However, with fewer than twenty thousand EVs on US roads as of October 2011, these interactions are at present few and far between.
2. How do we remove the barriers of public recharging?
The EV industry is facing the following 'chicken-and-egg' infrastructure dilemma:  To attract mainstream car buyers, a ubiquitous infrastructure is needed to support the daily recharging of EVs; however, a significant installed base of EVs is required before the construction of that infrastructure is commercially viable.
The difficulty is how to break out of this bind.  While one approach could be the widespread rollout of publicly accessible recharging infrastructure, this may be expensive and unnecessary.  The economics of public recharging are challenging, requiring high utilization rates and markups to be commercially viable, and are best sustained by large numbers of EVs. Further, early adopters of EVs are likely to include drivers with predictable commuting patterns and those willing to modify their driving patterns to suit their vehicle's capabilities.  Removing barriers to the private deployment of infrastructure at frequently trafficked destinations such as workplaces, shopping centers and multi-tenant dwellings may be a more effective strategy in the short term.

3. Standards and coordination are needed if consumers are to enjoy a seamless recharging experience.
Numerous companies are developing solutions for the EV infrastructure market, with technologies ranging from overnight charging and direct current (DC) fast charging to battery switching.  This diversity provides useful insurance in the face of uncertainty about consumers' future recharging needs.  However, it also introduces the potential for incompatible proprietary infrastructure platforms to emerge.
A truly effective recharging infrastructure would be as seamless as the global network of Automatic Teller Machines (ATMs) we have today.  Almost any cardholder can instantly obtain cash from their home bank account, regardless of where they are in the world and regardless of who owns the ATM they are using.
Achieving this in the EV market will require the adoption of agreed standards throughout the industry.  Similar coordination will be needed in relation to the back-end systems that manage payments, drivers' search for infrastructure and electricity grid load management if consumers are to find recharging their EV a painless habit.
by Holli Haswell, IBM Corp.
Global Healthcare and Life Sciences
As you may have seen in Gordon Bruce's blog post a few days ago, today marks the 50 year anniversary of the IBM Selectric typewriter.   Looking back at the history of the Selectric, it surprises me how this machine evokes emotions in so many people. More often than not, you'll find someone willing to share a very personal story about their relationship with the Selectric and how it changed the way we interact with the written word.
Here's mine. When I met my first IBM Selectric typewriter, I fell in love. It was the early 80s, my junior year in high school, and my mother insisted I take a typing class because you never know when typing might come in handy.
I didn't like the idea of typing, I had tried hunting and pecking on our old sticky typewriter at home, but as the hammers would pound they'd stick and tangle and  frustrate me. Yet when I walked into that industrial-looking high school classroom with row after row of new blue IBM Selectric typewriters, my world changed. Maybe it was the way the keys felt or the way the golf ball danced across the page imprinting each letter so clearly. The clicking sound was rhythmic and musical. In short typing to me became a sensory experience.
Like learning to type, I was also told at a young age that it was a good idea to take piano lessons. So for 10 long years prior, I halfheartedly took piano class every Wednesday afternoon. At the time I didn't realize that when the dexterity from piano practice met the Selectric typewriter, I would suddenly make an entirely new kind of music. And this music wasn't cacophonous like my awkward piano skills.
Soon I was typing faster and faster. I would type anything in sight for fun, soon reaching 100 words per minute, even competing in interscholastic typing contests. If you could have lettered in typing in high school, I guess that would have been my sport.
I think it was because of the Selectric that I later went on to journalism school where again I was embraced by a classroom with rows and rows of Selectric typewriters, tapping away in unison as we wrote our stories in the newsroom, proofreading and editing by hand and then retyping to perfection.
Then sadly, after one semester break we return to find that the blue Selectric typewriters disappeared from our familiar newsroom. Replacing each was a personal computer terminal with a dull plastic keyboard and a CRT monitor which glowed green. We were forced to adapt to this new technology and sadly the tactile pleasure of typing was never quite the same – event -despite turning on "sticky keys."
As we recognize the 50th birthday of the Selectric typewriter along with the 100 year anniversary of IBM, I stop to wonder how this typewriter impacted others. Which of the world's great novels were penned on a Selectric? What technology changing patents were first typed in triplicate? Which ground-breaking Supreme Court decisions and which leading screenplays were typed on this great machine?
Sadly, I haven't typed on a Selectric in years, they don't sell much Liquid Paper anymore, correction tape is a thing of the past, and the typewriter repairman I knew has long since retired. Nonetheless the Selectric still holds a special place in my heart.
Do you have a special memory of the Selectric typewriter ?
Also check out the video 'IBM Selectric Typewriter & its digital to analogue converter ' by Engineer Guy, Bill Hammack.
by Cary Barbour, IBM
IBMers are a proud lot for many reasons. One of the things that makes me proud to be part of this organization is the impact that we have in our communities, and our company's overall social responsibility. In fact, citizens in general – and IBM employees in particular – are becoming more and more interested in their communities and societal engagement. A company that's dedicated to making a difference and being a responsible corporate citizen is a company that more people are interested in working for and staying at.
But IBMers are not the only ones who value these traits – others are impressed by them too, and that's helping to boost our brand equity. As many of you have seen, IBM was recently selected as #2 in BrandZ's ranking of the Top 100 Most Valuable Global Brands for 2010. Sure, some of the criteria used to rank companies are not surprising: building trust, making a brand personal, using heritage to create authenticity. Those make sense and they're hugely important. But the things that resonate most with me might not be quite as intuitive when it comes to brand equity – citizenship and corporate social responsibility.
In a tight economy like the one we've been in for the past couple of years, corporate giving and philanthropy tend to be some of the first casualties. As companies around the globe have struggled through one of the toughest recessions on record, a lot of them have dialed down or entirely stopped community donations and volunteering programs. But not IBM.
Corporate social responsibility and community engagement are part of IBM's nearly 100-year history. Our focus has always been on innovation that matters for our communities, helping IBMers feel fulfilled and developing the next bench of leaders. It's our business culture and our community culture.
See IBM's VP of Corporate Citizenship and Corporate Affairs, Stan Litow, speak about this value to communities, employees and brand equity here.
The Corporate Service Corps is a perfect example of how IBM employees are engaging in communities, feeling more fulfilled in their jobs and enhancing their leadership development. This program is taking what's at the heart of our Smarter Planet strategy and enabling groups of highly talented employees from a range of countries to volunteer their time and travel to emerging markets to help improve economic development, government services, and stimulate job growth.
There are three main advantages to programs like this. They benefit the cities in these emerging markets by helping them to leverage intelligence and improve critical systems such as transportation, water, food safety, education and healthcare. They benefit the groups of IBM volunteers by building their teaming abilities, providing a cultural learning experience, and offering a chance to broaden their skills and test them out in emerging markets.
And for IBM, which has created this program to enable this expert volunteerism, it provides an enormous benefit by building bridges between high-talent employees and important urban centers around the world and developing the type of leadership to help the company lead globally in the 21st Century.
With programs like this, we're not just tossing our spare change back to the community, with the only goal being generosity. But rather we are taking what is most valuable to the IBM company – our innovation technology and the skill and talent of our people – and contributing it into the communities we live and work in. IBM's overall approach to philanthropy goes beyond simple check writing and harnesses our company's industry leading technology, the talents and passions of IBM employees, and our Smarter Planet vision. That's one of the reasons we keep talented employees around, and it's one of the reasons I'm proud to be an IBMer. It's also helping to build our brand equity around the world, as more and more people see the value we're creating in our communities.
Many of the most important advances in science occur at a scale so miniscule that their effects are invisible to the unaided eye. That's why IBM scientists create unusual visual aids to help people understand their work. Years ago, IBM physicist Don Eigler demonstrated the ability to build structures at the atomic level by spelling out IBM with individual atoms. Well, a team of researchers at our Zurich lab has done Eigler one better.  They have produced a work of art at the nano scale–carving a replica of the famous Matterhorn peak that's just 25 nanometers  high.
Urs Duerig, one of the scientists involved in the project and a mountain climber in his leisure time, explains the choice: "I always had the dream of mimicking the ancient Egyptians and chis
eling stones, making something beautiful, so I said, 'Let's try to do a work of art.'" He chose the Matterhorn as the subject for obvious reasons.  To avoid being labeled provincial, the team also carved a tiny elliptical replica of the world.  It measures 22 by 11 micrometers. More than 1000 copies would fit on a grain of salt.
Enough fun for the non-scientists, though. The team's handiwork illustrates an important scientific achievement. For the nanotechnology revolution to fulfill its potential, scientists and engineers need tools and techniques for creating structures at the nano scale for use in electronics, medicine, and life sciences–devices that can be used to make the world work smarter and better. The Zurich team's carvings demonstrate a breakthrough they have achieved in the field of scanning probe lithography. "It's a completely new method for creating structures at the nano scale," says IBM Zurich researcher Armin Knoll.
They use a sharp cutting tool, called a nanotip, to carve patterns in semiconductor materials. The tip, which is just 50-atoms across at its point, is heated to between 300 and 700 degrees Celsius to to make it possible to evaporate the material without so much force that the nanotip wears out. Think of it as a miniature milling machine.
Such tips have been used to carve materials before, but the team produced several significant inventions, including their method of positioning the tip, the materials they used, and the ability to carve the material in three dimensions at such a fine resolution. The Zurich team, primarily physicists, worked with chemists at IBM's Almaden lab to produce the materials they use–molecular glass for the Matterhorn and a heat responsive polymer for the globe.
Their method will make the process of creating nano structures much cheaper than existing methods for university scientists and corporate researchers.  "We can make nano science available to a large audience," says Knoll.
The team faces some significant challenges. Their next task is to figure out how to scale up production. It took just 2 minutes and 23 seconds to carve the globe, but that's a lot of time when you apply the technique to the mass production of devices. So the team is developing techniques for using several thousand tips in parallel.
That will be an important step toward turning the promise of nanotechnology into reality.
By Peter Ward, IBM SMS for Life Project Manager, Tanzania
1. What was the aim of the project?
Stock-outs of malaria treatments at the health facility level in many sub-Saharan African countries have been a persistent problem for many years. A stock-out is the unavailability of medicine at the health facility. In Tanzania, 93 percent of the population are at risk for malaria infection. The number of malaria cases is estimated to be 11 million resulting into 60-80 thousand deaths per year or 220 deaths per day in Tanzania alone.
The goal of the SMS for Life pilot project was to develop a flexible and scalable solution to bring up-to-date visibility of anti-malarials within the Tanzanian Public Health Sector with a potential to reduce or eliminate stock-outs of five drugs (four dosage forms of ACTs and Quinine Injectable) in all health facilities in a pilot sample of three districts.
2. What was IBM's involvement?
The concept was developed on an Extreme Blue internship programme with Novartis. IBM provided project management to the pilot project and also made LotusLive, IBM's cloud-collaboration services, available to the global project team to ensure every member of the team was kept up to speed and remained in touch with one another on every detail of the weekly stock data, the updated locations of health facilities, the most current versions of documents and activities critical to the success of the program.


3. Pete, what was your personal involvement and observations on the ground?
I was the project manager from the initial 3.5-week recce across the three pilot districts in Tanzania in May 2009 until the delivery of the final report to the Minister of Health in April 2010. I participated in the recce, subsequently created the project plan, participated in delivering the end user education in Dar es Salaam and the 3 pilot districts, managed the work remotely through the 21-week pilot running period, and had heavy involvement in creating the final reports.
My personal observations are that this project is a simple yet effective way of addressing a previously intractable problem. The use of end user technology which appears simplistic is appropriate for the harsh environments found in sub-Saharan Africa, while the complex server/application technology that drives the solution remains hosted in the developed world. I anticipate that the success of the project will encourage a speedy rollout in Tanzania and also in other countries across the African continent where malaria is a problem. I also expect the solution to be applied to other similar requirements.
4. What were the results of the pilot?
The pilot delivered against three primary objectives:
A. The SMS for Life system provided visibility of accurate anti-malarial stock levels of the health facilities, and this visibility has supported the districts in better stock management and the elimination of stock-outs.
The SMS for Life pilot provided, for the first time ever, reliable weekly stock information on anti-malarials at the health facility level. This information was provided via the Internet or mobile phones and accessed by district management and project team staff. At the beginning of the pilot project, all three districts had high stock-out rates of one or more of the five medicines (Lindi Rural at 57 percent, Kigoma Rural at 93 percent and Ulanga at 87 percent). During the pilot, malaria medicine availability improved significantly in all three districts, such that at the end of 21 weeks, stock-out rates were reduced to zero percent in Lindi Rural, 47 percent in Kigoma Rural and 30 percent in Ulanga.
B. The SMS for Life application is a viable, easy-to-use system leveraging common everyday technology.
The project team successfully designed and implemented a complex data repository application system, with built-in automated workflow and error message handling in addition to on-line statistical analysis, graphing and stock reporting. The system is located in an industrial data centre used by the banking industry in London, UK, with guaranteed availability, backup and all the normal fire suppression, standby generators, multiple communications and multiple electricity sources required to ensure continuous availability. While hidden from users, the ease of access by the health care workers and NMCP and district management staff is demonstrated by system usage/data access statistics showing average access per user group of more than once per day. The pilot project collected 13,500 stock-level data points from 129 health facilities across three remote districts in Tanzania over 21 weeks utilizing the SMS for Life application.
C. The SMS for Life public-private partnership model is an effective organizational structure to identify, build and implement a solution to help resolve long-standing societal problems.
The SMS for Life pilot created a unique public-private partnership model that enabled the problem to be precisely identified, a technical solution to be designed, built, and implemented in three rural districts in Tanzania in less than one year. No formal budget, legal contracts, or MOUs were developed between any of the partners. The concept of creating a partnership from multiple public and private organisations, and assembling a very lean team combining all the expertise, skills and influence necessary to tackle a complex problem, has worked very well. Each partner committed their unique resources and covered their associated project costs, eliminating the need to source and manage budgets on a project level. This model also made it easier, faster and more efficient to obtain results, by passing the often lengthy and difficult approval processes for project funding allocation and transfer.
5. What are the implications for other projects going forward?
We recommend the following actions:
- Implement the SMS for Life solution in all districts of Tanzania
- Implement SMS for Life in other African or non-African countries that have a need to bring visibility to medicine stocks at the health facility and district levels, and eliminate/reduce stock-outs
- Encourage countries to use the SMS for Life solution to track other medicines of priority in their national environments
- Apply the SMS for Life solution to disease surveillance
- International bodies and governments should utilize the public-private partnership model that has been piloted, which harnesses the diverse skills and expertise across the public and private sectors, to tackle other societal problems.
In other words, the solution must be rolled out and will save lives across Africa.
by Martin Kelly, IBM Venture Capital Group
When we talk about a Smarter Planet our discussions usually move very quickly from the general to the specific. Take water management as an example. What is a Smart Bay? How does the technology capture weather data in real-time? How will it improve the quality of my drinking water? Can I use the information to plan my fishing trip this weekend? The most interesting conversations are about the detail of how the solution operates.
Most Smarter Planet solutions however involve many different groups. Typically these companies and organizations range in size from large multinationals to smaller niche players and start-ups. Each one however brings a different part of the solution and unique domain knowledge and experience. In this post however I want to talk about these ecosystems and what we are doing to support them.
It's about communities and entrepreneurs
Over the last couple of years we have been watching as organizations like Seedcamp, TechStars and Y-Combinator have started to build a network of highly active ecosystems. They have successfully helped entrepreneurs build businesses with lots of mentoring and very small amounts of cash. They have successfully engaged the broad community of seasoned veterans to support young entrepreneurs and share experience and networks. They have started to build new role models for entrepreneurs to show how building your own business is an exciting and rewarding career path. Their way of working and geographies are slightly different however they all have great mentor networks and a model which puts the entrepreneur at the centre.
It is interesting for me is to watch how the energy of the entrepreneur is matched with the experience of the mentors who have 'done it' before. To see how they learn and evolve very quickly to adsorb new insights and outlooks. Also to see that the gap is not capital (most of the time) but skills, experience and networks. This energy and experience is important if we want to build a Smarter Planet.
Smartcamp grew from our involvement in these programs.
What is SmartCamp
SmartCamp is designed for start-ups who are developing solutions which fit this vision of a Smarter Planet and connecting them with a global network of mentors, entrepreneurs and investors.
The program will be rolled out to 7 cities in 2010. In each location, five companies will be selected to spend one day networking with 25 world-class entrepreneurs, investors and industry experts. Selected companies will be invited to the global finals week to be held in Nov.
SmartCamp aims to accelerate the expansion and internationalization of promising companies. We do this a number of ways. Firstly, selected companies receive 12 week mentoring. During this time we identify appropriate resources IBM has in terms of technology, marketing and go-to-market globally. Secondly, in addition to our own resources we look to leverage our network. For example via our Venture Capital team we work with leading investors to filter and showcase appropriate companies. Last year 4 of the 5 selected SmartCamp companies received funding or investment offers from our partners.
As you might expect these events will be covered by leading local and international press.
What types of start-ups?
SmartCamp is interested in early stage technology companies who are helping to build a Smarter Planet including:
•Networking and Mobility
•Enterprise Software Applications
•Internet & SAAS
•Cloud and IT infrastructure
•Healthcare & IT related
•Analytics and Modelling
•Energy efficiency and Smart buildings
•Carbon and Water management
•Transportation systems
•Smart Cities including – transportation, education, and public safety
•Risk management
Presenting companies will at the seed or start-up stage. In all cases the process is open to companies with revenues
less than $1m in the last 12 months.
Next Steps – Apply today
Smartcamp is now open – the first event is Stockholm on the 20th May. The other locations and dates are:
Additional locations include:
Stockholm 20th May
Boston 3rd June
Tel Aviv 24th June
London: 21st July
Silicon Valley: 8th Sept
Paris: 16th Sept
Dublin: 15th Nov
Note: deadline is typically 14 days before the event
And finally….
In future posts we'll ask our partners like Seedcamp and Techstars to talk about their experiences of building these networks. We'll also ask the selected companies from 2009 to post on what they are doing and what SmartCamp means for them.
I recently sat down with Wayne Balta, IBM's VP of corporate environmental affairs and product safety, to talk about a new program to advance sustainability across the company's huge network of almost 30,000 suppliers in 90 countries. We talked about how a company can help the environment beyond the walls of its own business:
Q: Ten years, ago, we never could have predicted the current state of global sustainability efforts. What are some trends you're seeing today?
Balta: We're seeing more activity in areas where business interests intersect with the environment and sustainability. More companies are realizing that what is good for the environment is good for business, especially when it makes a company more efficient and effective. A case in point: if you produce a product — anything from hula hoops to heavy machinery — if you do it in a way that is more efficient, you'll consume less energy, save money on energy costs, and lessen your contribution to greenhouse gas emissions. We're seeing this across all industries.
Q: One place a company can make an impact is in its supply chain. Can a company's purchasing power be translated into better environmental policies?
Balta: Absolutely — we've certainly seen that at IBM. This dates back to the 1970s, when IBM was evaluating companies performing waste management and recycling. In 1998, we wrote to our suppliers to encourage them to adopt the new ISO 14001 standard for environmental management systems. Then, in 2004 we published the IBM Supplier Conduct Principles that suppliers were required to follow in order to do business with IBM. Those standards set IBM's overall expectations for corporate responsibility, because suppliers are a key component of a company's sustainability efforts.
Q: What is IBM asking its suppliers to do in 2010?
Balta: Starting this year, we are asking each of our suppliers to define an environmental management system suitable to their particular business operations. We're asking them to establish voluntary environmental goals and measure performance for at least three topics applicable to virtually all businesses: energy conservation, greenhouse gas emissions, and waste management/recycling. In addition, we're asking them to publicly disclose their results. We're also asking that these requirements be cascaded down to any of their suppliers who perform work for them that is material to what is ultimately supplied to IBM. So this program will fan out among our suppliers' suppliers, spreading its impact even further.
Q: I see you are not issuing a blanket mandate. What's the reason for that?
Balta: A key aspect of this program is that we want suppliers to create a management system that works for their particular business operations. Since our suppliers are diverse, there cannot be a one-size-fits-all solution. Some are huge publically-traded companies while others may be small businesses with much fewer employees. We want them all to build long-term sustainability in a way that is integral to their routine operations, not as an add-on fix.
As we set these new requirements, let me point out that we are not going to publicly "grade" suppliers. This is a carrot, not a stick approach. Our goal is to help them improve their businesses, whether they work with IBM or someone else. We want them to succeed.
Q: Can you give me a few examples of what suppliers could do?
Balta: It varies. Chemicals used for manufacturing must be properly managed from inception through final use and disposition. Products and components can be designed for the environment, considering material selection, energy intensity, and recycling at end-of-life. Even service operations such as call centers can be energy-intensive.
Take the electronics industry, which supplies IBM with components for our servers. As an example, we want them to use environmentally preferable materials. However, that doesn't happen overnight, and a supplier must put a system in place to phase out a particular material or manufacturing process.
For a services oriented supplier, its environmental management system might identify energy consumption as a significant issue. Upon recognizing that, the supplier might do things like install motion detectors so lights automatically shut off when rooms are not occupied, or installing energy-efficient light bulbs or energy-saving settings on computers. For a shipping company, their routes might be redesigned to save fuel.
Q: Aren't some suppliers already doing this?
Balta: Indeed, many of IBM's suppliers already have such systems in place and for them these requirements may not represent anything substantially different from the way they already manage their businesses. For others, however, this approach may be relatively new. Some suppliers may need help and we look forward to helping them succeed.
There is another dimension. In our era of globalization, we find ourselves working with suppliers from all over the world. In fact, the executive who oversees IBM's supply chain, John Paterson, is based in Hong Kong. We're finding that suppliers are at different stages of development and sophistication in terms of their understanding of sustainability and environment impact. While these requirements may seem like old news in mature economies, attention to these matter in emerging markets has not been great over the years. It's very important for suppliers in those markets to get the help they need to put the right systems in place.
Q: Is there anything else you'd like to add?
Balta: Our world is a system of systems — we're seeing that in IBM's Smarter Planet initiative, where cities around the world are creating systems to make water cleaner, roads less congested, and populations healthier. That's what we are doing here; helping suppliers build systems so that they can be sustainable and succeed.
by: Mark Greenwald, chief of research and planning at the Florida Department of Juvenile Justice
More than 2.4 billion individuals are locked in the nations' prisons costing U.S. taxpayers roughly $70 billion a year in support of this over-crowed system. Remarkably, many of these adult convicts showed a high-probability of landing in the system many years earlier as repeat juvenile offenders.
With advancements of technology, forward-thinking State Departments of Juvenile Justice can now better identify those likely to re-offend and customize programs and services to lower the rate of recidivism.
At the Florida Department of Juvenile Justice, we are taking an innovative approach to better understand and predict juvenile behaviors and properly assign rehabilitation programs for the more than 85,000 youth that enter our State's juvenile justice system each year.
We are pleased that the overall number of youth entering the DJJ system is decreasing.  And, 93 percent of youth remained crime-free six months after receiving prevention services from our Department from 2007-08.
Still, we have work to do to improve the way we use our resources. It is with this determination that we will be using IBM predictive analytics technology to help guide prevention efforts for the high-risk youth before they become chronic, serious or habitual juvenile adult offenders.
Using this technology, we are confident our organization can improve its existing screening and placement process and intervene in juvenile lives earlier to help them become — and stay — law abiding citizens. Essentially, it will predict which youths will have a higher likelihood to reoffend.
Using evidence-based interventions, we can direct youth toward treatment that will address their specific criminogenic needs. This gives us the opportunity to place individuals in specific programs, such as combating substance abuse or addressing mental health issues, creating personalized – versus generic – rehabilitation programs.
We have embarked on this exciting mission with IBM by using predictive analytics software to help us in our efforts to turn around the lives of troubled youth.
These initiatives also support our involvement in Florida's Children's Week activities (April 12-16, 2010). The Florida Department of Juvenile Justice is holding its Annual Youth Success Day that recognizes the efforts underway to protect the public by reducing juvenile crime and delinquency, and improve the lives of those who enter our system.
It might seem odd to say, but by working with IBM we are hoping that the use of predictive analytics will essentially put us out of business, with first-offending juveniles never returning to the incarceration system.
By Paul Chang
In the U.S. alone, the Centers for Disease Control and Prevention says that 76 million Americans are sickened each year by food-borne illnesses, leading to the hospitalization of 325,000 people and causing 5,000 deaths. A study that was published a few weeks ago by the Produce Safety Project at Georgetown University reports that the health-related costs of food-borne illnesses – including medical bills, lost wages and lost productivity – total US $152 billion a year in the U.S. alone. Of course, food safety is a global problem. In Australia, for example, OzFoodNet estimates that 5.4 million cases of food borne disease occur annually in the country of 20 million people leading to approximately 18,000 hospitalization and 120 deaths, with an annual cost to society of AU$1.2 billion.
It's not just the cost of food-borne sicknesses that is troubling, or even the frequency of these outbreaks. It's the difficulty retailers and authorities around the world have in identifying the causes in a speedy manner; tainted food sometimes stays on store shelves and in our kitchens for too long. In addition, the current antiquated "system" of inspecting processing facilities once every few years is simply not frequent nor reliable enough.
The good news is that by using instrumentation such as sensors and barcodes, interconnection through the Internet, and new information management and analytic tools, food can now be traced from farms to supermarkets. Although the technology adoption has been limited on a worldwide basis, a growing number of countries and businesses are successfully using it. That's why I am in Thailand this week. Today, at an agricultural industry event being held in Nonthaburi, a city outside Bangkok, the country's Minister of Agriculture and Cooperatives, Theera Wongsamut announced a major program aimed at making Thailand's agricultural products traceable from farms to retailers. Mr. Wongsamut said that beginning with about 600 farmers and agricultural exporters, his ministry would offer a new system based on open standards that will allow farmers and all their trading partners to access and share information on food including farm of origin, the type of feed used, date of harvest, and the like.
The idea behind the new system is twofold. First, it will help Thailand differentiate its agricultural exports in the marketplace – a smart business decision. But the system also offers real societal benefits. If someone gets sick from a food that was imported from Thailand, it will be easy for a supermarket or public health authorities to determine exactly what farm the tainted food came from. This means recalls will happen much faster and potentially save many lives. And it means we can start reducing that staggering sums that are lost as a result of antiquated food safety systems.
We can't prevent all food borne illnesses, but we can bring accountability to the actors, transparency to the supply chain, speed the process of uncovering their causes, and reduce their impact on public health and the food industry by building food tracking systems fit for the 21st century. By remotely monitoring the key events in a production process, applying business analytics, and identifying high risk scenarios, we can all make better use of the existing resources to prevent future outbreaks instead of merely reacting each time.
Paul Chang, worldwide business strategy, emerging technologies, is one of IBM's top food and drug safety experts. Over the past few years, Paul has worked with major pharmaceutical manufacturers and distributors globally to help them meet legislative mandates aimed at protecting consumers from counterfeit medications. More recently, he has helped food producers use sensors and barcodes to trace food from farms and manufacturing floors to retailers.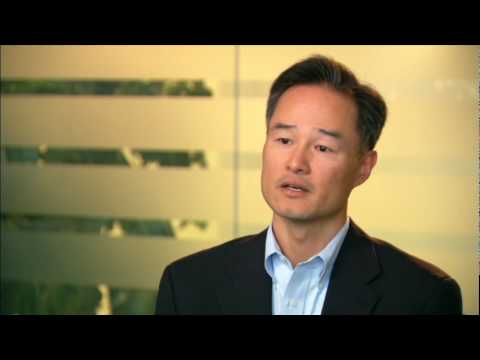 Related Links:
Food Safety News
Beginning Farmers
Quality Digest