Entrepreneurs and Startups
By Takreem El-Tohamy
There's a wonderful word in Swahili that I think expresses one of the imperatives for the future of Africa. The word is "harambee." It means pulling together, collaborating and supporting each other. I believe that one of the key factors in the ability of African countries to create sustainable and equitable economic growth will be the emergence of innovation ecosystems. Harambee perfectly captures an essential element of such ecosystems—the ability of institutions and individuals to pull together and build a mutually supportive environment.
Innovation ecosystems are complex organisms that are difficult to create yet tremendously powerful when they work. Think Silicon Valley. They require a melding of all of the capabilities of governments, businesses, financiers, universities, and individuals. Together, these organizations and individuals provide the web of support that makes it easier for startups to launch and grow quickly, and for established companies to innovate more aggressively. With that kind of support, African entrepreneurs and businesses will find it easier to produce new products and services, or even create whole new industries. You can think of an innovation ecosystem as a collective intelligence—harnessed for the good of society. Continue Reading »
Cloud computing is the new mantra for small businesses looking to go green.
That's important because IT's carbon footprint has been expanding. Between 2011 and 2020, carbon emissions for worldwide information communication technology (ICT) equipment and services are expected to double from 2 percent to 4 percent of total emissions, according to market research firm Verdantix.
Becoming a green business means more than just eliminating paper. It is about eliminating waste and reducing energy consumption. One easy step towards "going green" and significantly decreasing your carbon footprint is to eliminate or reduce energy-consuming on-premises equipment and move your IT to the cloud. Continue Reading »
By now, most globally-aware people are familiar with Africa's mobile money story. M-PESA, launched first in Kenya, leapfrogged the developed economies in bringing mobile money transfers to the masses. But M-PESA is old news. The new news is that  entrepreneurs are building a second wave of mobile apps that provide essential services for millions of Africans. One of those startups, MoDe, made a splash in New York City last week when it won IBM's SmartCamp contest and was named IBM Global Entrepreneur of the Year.
MoDe, short for Mobile Decisioning Africa Ltd., is a mobile micro-finance company based in Nairobi, Kenya, that provides mobile carriers with an online system for topping off their customers' pre-paid subscriber accounts based not on cash payments but on credit. In emerging markets, the majority of mobile phone owners pay as they go, replenishing their accounts when need be at retail kiosks. But what happens when customers run out of time in the middle of a conversation, or when no kiosk is nearby? MoDe keeps them going.
MoDe is a prime example of the kind of innovation that is sweeping Africa these days. Most Africans don't have PCs and Internet connections, so the mobile phone has become the go-to platform for communications and online services. Dozens of African companies have sprung up to create mobile applications that address the fundamental needs of Africans.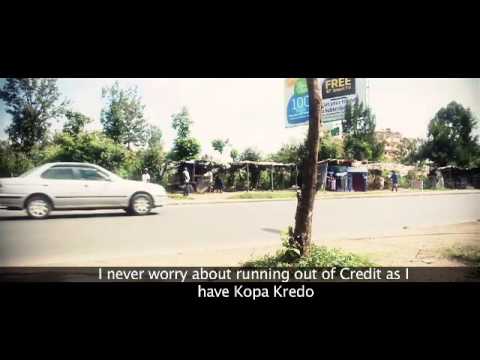 Across Africa, an innovation culture is starting to emerge. In Kenya, PesaPal piggybacks on the popular M-PESA mobile payments service, enabling Kenyans to buy and sell on the Internet. Tanzania's Techno Brain is selling software for managing businesses in 13 countries. And South Africa's Cobi Interactive, a mobile communications software company, is developing popular applications for smart phones.
Yet for Africa to fulfill it's potential and emerge among the world's economic tigers, social and business leaders agree that much more innovation must happen there. The continent's cities, universities, entrepreneurs and commercial R&D organizations can become engines of innovation producing new products and services that are tailored for the African experience.  And,  in order to make this transition, African institutions and businesses–plus multinational corporations –must work together to create innovation ecosystems that foster this kind of creativity.
At IBM's Smarter Planet Leadership Forum today in Nairobi, Kenya, CEO Ginni Rometty said IBM hopes to work collaboratively with the people and institutions in Africa: "We want to be seen as a citizen of the countries, essential to the government, companies and people."  Rometty said IBM's decision to locate an IBM Research laboratory on the continent–beginning with an office in Nairobi–sends the strong signal about the company's commitment to Africa.
By Rev. Robert Dowd
When you combine private-sector expertise with top-notch education, future leaders enter the workforce with a foundation of unmatched strength and potential. As a leading Catholic research university, the University of Notre Dame works with a variety of partners, including corporations such as IBM, to support young people in their efforts to develop their leadership potential and the skills needed to contribute positively to the flourishing of their societies.
Recently, I have had the privilege of working on the Leadership Education and Development (or LEAD) program. This innovative pilot program brings together MBA students from East Africa with Notre Dame Faculty and students and business experts from IBM.  The program aims to help nurture the business leaders of the future through intense academic training and exposure to real-world business challenges. This program embodies Notre Dame's commitment to developing the next generation of business leaders, technicians, scientists and social scientists and highlights the important role corporations can play in skill development. Continue Reading »
By Deborah Magid
When people think of the hotbeds for interesting startups, they usually think of Silicon Valley first. That's where I'm from and where I handle venture capital and entrepreneur relationships for IBM Software Group. And it's true, there are lots of cool startups here.
But guess where else they are – everywhere. That's because governments at the national, state and city levels all over the world are recognizing that venture investment is a form of economic development that creates skilled jobs and commerce. And institutions around the globe are working hard to attract that investment. More than anything, that means creating a wonderful environment for entrepreneurs to live and work.
Drug counterfeiting is a significant public health threat in Africa and other developing countries.  This is a big problem for drug companies — and an even bigger problem for patients, whose lives may depend on these medications.
But technology can be a powerful asset in the fight against counterfeiting. And the good news is Sproxil and IBM are showing the way.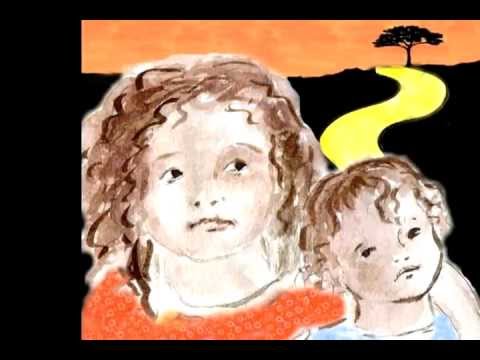 Click on the image below to open the slideshow version.
By Ashifi Gogo
CEO, Sproxil
In the U.S., large scale drug counterfeiting is rare, but in some parts of the world, particularly in developing nations, it's rampant. This makes fighting treatable diseases like malaria – which kills a million people every year — extremely difficult. According to the World Health Organization, about 200,000 of the world's malaria deaths alone can be linked to ineffective treatment resulting from counterfeit anti-malarials.
Pharmaceutical manufacturers and distributors globally are now experimenting with ways to combat counterfeiting by creating a smarter pharmaceutical supply. My company, Sproxil, provides a cloud-based service called Mobile Product Authentication™ (MPA) that allows consumers to use their mobile phones to determine if their medicine is genuine, at point of purchase, in a matter of seconds. Each package using the MPA service bears a label with a unique PIN as well as a text number. At the point of purchase, the consumer scratches the label to reveal the PIN code, then sends it to our authentication service via a free text message. Within seconds, a reply is sent back indicating whether the drug is genuine or counterfeit.
I'm proud that in January we reached a milestone within regions of Africa where consumers have used MPA technology one million times to verify their medication.
What skills do leaders need to succeed in the global economy?  Harvard Business School professor Linda A. Hill and leadership coach and writer Kent Lineback share their point of view as part of our Next Gen Leaders Series.
As globally-integrated firms like IBM are discovering, the roles of formal authority and hierarchy are declining in the workplace. What remains, however, is the core purpose they served – the need to influence others, to make a difference in other people's actions and the thoughts and feelings that drive those actions.
Thus, the key challenge for IBM and others is this: if authority and hierarchy are waning, what are now the primary tools of influence available to those responsible for the performance of others? How, for example, can IBM's Global Enablement Teams of senior leaders from mature economies best influence and develop the skills of local managers in emerging economies?
In this new world, we believe there are three key tools of influence, which we call the three imperatives of leadership:
Manage Yourself: Your ability to influence others begins with you and who you are as a person, and the most important feature here is whether people trust you. Are they confident you will do the right thing? Effective leaders now build relationships based on trust, not authority or social ties like friendship. And they do that by earning people's confidence in their competence and character, the key components of trust. People trust someone who knows what to do and how to do it (competence) and who intends to do the right thing (character). Trust is the foundation of all influence other than coercion.