Entrepreneurs and Startups
By Michael Karasick
As a computer scientist and director of one of IBM's global research laboratories, I find it fascinating to trace the repeated patterns in the history of computing. Typically, the Next Big Thing spends years in incubation, either as military initiatives (the first electronic computers), consumer phenomena (the PC) or science projects (the World Wide Web). But, ultimately, these advances are adopted by business enterprises, where they're deployed at massive scale to make organizations more efficient and effective—and, ultimately, to drive growth and dynamism in the global economy. Continue Reading »
By Steve Hamm
Picture yourself entering a popular e-commerce Web site or opening a mobile shopping app and being greeted immediately by a virtual shopping assistant that's every bit as helpful as the best clerk you ever met in a brick-and-mortar store.  Actually, better. This assistant knows everything there is to know about the store's merchandise and the situations in which it's used. But it's also the ultimate personal shopper. It knows who you are and what you like, and it learns more from interacting with you and presents you choices in a visually engaging way.
That's just the kind of experience that Fluid Inc., a San Francisco-based digital commerce company, plans on offering through its many e-commerce clients, starting with TheNorthFace.com.The technology underlying the service is IBM Watson, which created a splash two years ago when it defeated two grand-champions on the TV quiz show Jeopardy! Embedded within e-commerce Web sites, Watson has the potential to transform the online shopping experience."Watson is a turning point in technology," says Brooke Aguilar, vice-president for Fluid's Watson application strategy. "It shows how consumers will engage with computers in the future." Continue Reading »
By Steve Hamm
Charity Wayua grew up in rural Kenya and did not use a computer till she was 17. Through hard work, Charity excelled academically and landed a scholarship from the Zawadi Africa Education Fund, which provides support for disadvantaged African women pursuing university educations. She got her undergraduate degree from Xavier University and a PhD in chemistry from Purdue University, both in the United States. Now she's back in Africa—a fresh hire at the newly opened IBM Research lab in Nairobi.
She always planned on returning home after completing her studies. "I wanted to come back to be part of creating solutions for the continent, doing work that would make a difference for people here," she says. Continue Reading »
By Claudia Fan Munce
Starting a business is no easy task. According to even the most optimistic studies, three out of every four startups fail, equaling only a 25 percent success rate. To combat these odds, entrepreneurs must search for new ways to gain a competitive edge, network with the right people (foster make-or-break relationships with them), and most importantly, raise funds.
Because they themselves have learned what it takes to succeed, corporations are quickly becoming an important support system for entrepreneurs. According to the National Venture Capital Association, in the first half of 2013, corporate VCs invested an estimated $1.38 billion in 303 deals. Since launching in 2010, IBM's Global Entrepreneur Program has helped startups through mentorship and partnership rather than direct funding—a unique approach compared to other large organizations. Continue Reading »
By Takreem El-Tohamy
There's a wonderful word in Swahili that I think expresses one of the imperatives for the future of Africa. The word is "harambee." It means pulling together, collaborating and supporting each other. I believe that one of the key factors in the ability of African countries to create sustainable and equitable economic growth will be the emergence of innovation ecosystems. Harambee perfectly captures an essential element of such ecosystems—the ability of institutions and individuals to pull together and build a mutually supportive environment.
Innovation ecosystems are complex organisms that are difficult to create yet tremendously powerful when they work. Think Silicon Valley. They require a melding of all of the capabilities of governments, businesses, financiers, universities, and individuals. Together, these organizations and individuals provide the web of support that makes it easier for startups to launch and grow quickly, and for established companies to innovate more aggressively. With that kind of support, African entrepreneurs and businesses will find it easier to produce new products and services, or even create whole new industries. You can think of an innovation ecosystem as a collective intelligence—harnessed for the good of society. Continue Reading »
Cloud computing is the new mantra for small businesses looking to go green.
That's important because IT's carbon footprint has been expanding. Between 2011 and 2020, carbon emissions for worldwide information communication technology (ICT) equipment and services are expected to double from 2 percent to 4 percent of total emissions, according to market research firm Verdantix.
Becoming a green business means more than just eliminating paper. It is about eliminating waste and reducing energy consumption. One easy step towards "going green" and significantly decreasing your carbon footprint is to eliminate or reduce energy-consuming on-premises equipment and move your IT to the cloud. Continue Reading »
By now, most globally-aware people are familiar with Africa's mobile money story. M-PESA, launched first in Kenya, leapfrogged the developed economies in bringing mobile money transfers to the masses. But M-PESA is old news. The new news is that  entrepreneurs are building a second wave of mobile apps that provide essential services for millions of Africans. One of those startups, MoDe, made a splash in New York City last week when it won IBM's SmartCamp contest and was named IBM Global Entrepreneur of the Year.
MoDe, short for Mobile Decisioning Africa Ltd., is a mobile micro-finance company based in Nairobi, Kenya, that provides mobile carriers with an online system for topping off their customers' pre-paid subscriber accounts based not on cash payments but on credit. In emerging markets, the majority of mobile phone owners pay as they go, replenishing their accounts when need be at retail kiosks. But what happens when customers run out of time in the middle of a conversation, or when no kiosk is nearby? MoDe keeps them going.
MoDe is a prime example of the kind of innovation that is sweeping Africa these days. Most Africans don't have PCs and Internet connections, so the mobile phone has become the go-to platform for communications and online services. Dozens of African companies have sprung up to create mobile applications that address the fundamental needs of Africans.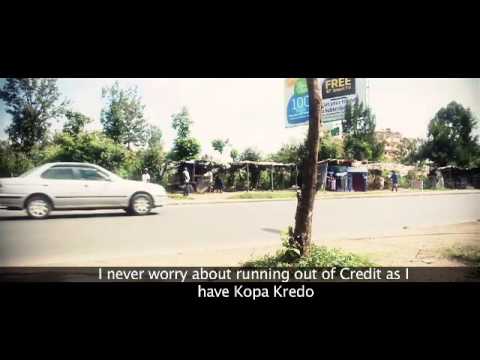 Across Africa, an innovation culture is starting to emerge. In Kenya, PesaPal piggybacks on the popular M-PESA mobile payments service, enabling Kenyans to buy and sell on the Internet. Tanzania's Techno Brain is selling software for managing businesses in 13 countries. And South Africa's Cobi Interactive, a mobile communications software company, is developing popular applications for smart phones.
Yet for Africa to fulfill it's potential and emerge among the world's economic tigers, social and business leaders agree that much more innovation must happen there. The continent's cities, universities, entrepreneurs and commercial R&D organizations can become engines of innovation producing new products and services that are tailored for the African experience.  And,  in order to make this transition, African institutions and businesses–plus multinational corporations –must work together to create innovation ecosystems that foster this kind of creativity.
At IBM's Smarter Planet Leadership Forum today in Nairobi, Kenya, CEO Ginni Rometty said IBM hopes to work collaboratively with the people and institutions in Africa: "We want to be seen as a citizen of the countries, essential to the government, companies and people."  Rometty said IBM's decision to locate an IBM Research laboratory on the continent–beginning with an office in Nairobi–sends the strong signal about the company's commitment to Africa.