Global Growth
By Alfred Vanderpuije
This week at the World Economic Forum on Africa in Cape Town, leaders will come together to discuss Africa's future. One of the three focus themes is the importance of 'Strategic Infrastructure' as a foundation for the continent's growth. As Mayor of Accra and Chief Executive of the Accra Metropolitan Assembly, I would say that there are few areas as crucial for infrastructure investment as cities.
Buoyed by an emerging oil and gas industry and a rapidly growing consumer class, Ghana's economy is one of the fastest growing in the world. Investors are flocking to the country's capital Accra to take advantage of new business opportunities and become part of this success story. Mastercard recently identified Accra as one of Africa's top cities in terms of economic growth potential over the next few years. Local and foreign firms are also driving a number of urban development opportunities such as Ghana Cyber City, King City and Appolonia City which aim to set up modern, high-tech hubs within and around Accra. Continue Reading »
By Takreem El-Tohamy
There's a wonderful word in Swahili that I think expresses one of the imperatives for the future of Africa. The word is "harambee." It means pulling together, collaborating and supporting each other. I believe that one of the key factors in the ability of African countries to create sustainable and equitable economic growth will be the emergence of innovation ecosystems. Harambee perfectly captures an essential element of such ecosystems—the ability of institutions and individuals to pull together and build a mutually supportive environment.
Innovation ecosystems are complex organisms that are difficult to create yet tremendously powerful when they work. Think Silicon Valley. They require a melding of all of the capabilities of governments, businesses, financiers, universities, and individuals. Together, these organizations and individuals provide the web of support that makes it easier for startups to launch and grow quickly, and for established companies to innovate more aggressively. With that kind of support, African entrepreneurs and businesses will find it easier to produce new products and services, or even create whole new industries. You can think of an innovation ecosystem as a collective intelligence—harnessed for the good of society. Continue Reading »
Cloud computing is the new mantra for small businesses looking to go green.
That's important because IT's carbon footprint has been expanding. Between 2011 and 2020, carbon emissions for worldwide information communication technology (ICT) equipment and services are expected to double from 2 percent to 4 percent of total emissions, according to market research firm Verdantix.
Becoming a green business means more than just eliminating paper. It is about eliminating waste and reducing energy consumption. One easy step towards "going green" and significantly decreasing your carbon footprint is to eliminate or reduce energy-consuming on-premises equipment and move your IT to the cloud. Continue Reading »
By Richard Silberman, Writer/Researcher, IBM Communications
When Osamuyimen (Uyi) Stewart left his native Nigeria 23 years ago to attend graduate school at Cambridge University, computer science was still just a concept in Africa. Although Stewart had learned some programming languages in college, he had never actually used a computer to develop an application.
This year, Stewart will return to a very different Africa, moving his family to Nairobi, Kenya to serve as chief scientist at IBM Research-Africa, IBM's first research lab on the continent. In his new role, which he officially started in August working from the T.J. Watson Research Center in New York, Stewart spearheads innovation for a vast emerging market that is rapidly growing and embracing new technologies.
For Stewart, who previously worked at the IBM Services Innovation Lab and was responsible for technical strategy and program management across eight global labs, his return to Africa is filled with meaning and emotion. Whereas a quarter century ago using an actual computer was just a dream, today Stewart leads development of advanced systems to help solve some of Africa's most pressing challenges. Continue Reading »
By Rev. Robert Dowd
When you combine private-sector expertise with top-notch education, future leaders enter the workforce with a foundation of unmatched strength and potential. As a leading Catholic research university, the University of Notre Dame works with a variety of partners, including corporations such as IBM, to support young people in their efforts to develop their leadership potential and the skills needed to contribute positively to the flourishing of their societies.
Recently, I have had the privilege of working on the Leadership Education and Development (or LEAD) program. This innovative pilot program brings together MBA students from East Africa with Notre Dame Faculty and students and business experts from IBM.  The program aims to help nurture the business leaders of the future through intense academic training and exposure to real-world business challenges. This program embodies Notre Dame's commitment to developing the next generation of business leaders, technicians, scientists and social scientists and highlights the important role corporations can play in skill development. Continue Reading »
Editor's Note: This Friday (August 24), be sure to join us for an interactive Smarter Friday conversation about Smarter Cities Challenge on Facebook throughout the business day (New York time). Please Tweet to #SmarterCities.
Nearly four years into the Smarter Planet journey, IBMers have undertaken more than 2,000 engagements with governments and businesses aimed helping them use cutting-edge technologies to make their systems for getting things done work better. These encounters are all over the map, geographically and figuratively. But important lessons are being learned. And, in particular, one interesting pattern is emerging. For organizations of all types, good outcomes depend on addressing the yin and yang of building a smarter planet: a combination of improvisation and preparedness–or long term planning.
Improvisation: In the realm of smarter planet problems and solutions, there's so much variability that no single blueprint will fit every overtly similar situation. Organizations have to be flexible and creative to get stuff done. They can't let the need for a master plan or budget-tightening pressures paralyze them.
Preparedness: While creative fixes can help city leaders manage their systems for the short-term, the longer-term vitality of cities, countries and organizations depends on leaders adopting a mission and a strategy for achieving it. But even that's not enough. They have to anticipate the challenges to come–everything from next year's big storm to the impacts of climate change to the next big financial shock–and build resilient systems capable of withstanding them.
By Joe Cahill
CFO, UgMO, an IBM Business Partner
and
Michael Sullivan
IBM Smarter Water Program Director
Across North America, drought-stricken farmers are facing historically small harvests, raising concerns about global shortages and increasing food prices. This summer's drought should be a strong reminder that we have to manage our water resources more carefully.
In many countries, the competition for water between the countryside and cities is intensifying.  Farmers  face an uphill battle in the competition for water since industry can afford to pay much more than they can, according to the Earth Policy Institute.
This battle over water is likely to intensify. As the world's levels of CO2 emissions continue to rise, the frequency of extreme weather phenomena such as heat waves is expected to intensify. Heat waves are expected to further strain the world's water resources, especially in areas where water demand is increasing and water supplies are shrinking. The challenge worldwide is to meet today's water needs while putting in place innovative strategies to address future requirements.
One of the best ways to promote sustainability is to make consumers aware of the true cost of water.
When IBM set about planning its first research lab in Africa, announced on Monday, one of the goals was to choose areas of science and technology that would  truly resonate on the continent. IBMers consulted with government, university, business and civic leaders to identify their priorities. In the end, they decided that the initial focuses of the lab would be e-government, using technology to improve traffic and water systems and designing programs that would help build up science and technology skills. The strategy is to help create innovation ecosystems around things that matter in Africa.
The lab, IBM Research – Africa, will be located in Kenya's capital, Nairobi, and is expected to eventually have additional branches in other countries. Even before establishing the lab, IBM Research has been active on the continent. For instance, through the mFarming project, it's developing mobile data communications technologies that will provide Kenyan farmers with advisory services that can help them increased their yields.
IBM has been opening research laboratories in emerging markets since the mid-1990s, and, always, one of the goals is syncing with the concerns of the people and contributing to economic and social development. This approach reflects the company's recognition that emerging markets don't necessarily emerge on their own; sometimes countries and regions need help in capacity building. Simply put: You have to help bake the economic pie before you can cut yourself a slice.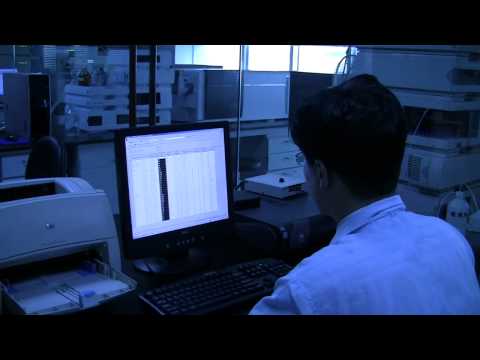 By Terry F. Yosie
Traceability has become a hot topic as global companies try to stay ahead of real-time consumer reaction that spreads like wildfire on social media.  From fruits and vegetables  to pharmaceuticals, traceability systems are being used to track product ingredients, movements and ownership throughout the supply chain to improve products and services.
This was a major topic in February at the first meeting of the Innovations for Environmental Sustainability Council, which the IBM formed with the World Environment Center and companies including Boeing, CH2M Hill, Coca-Cola, Dow Chemical, F. Hoffman-La Roche, General Motors, Ingersoll Rand, Johnson & Johnson and Walt Disney.
We agreed that as advances in technology have made it easier to acquire and analyze information about product development, distribution and use, the issue of traceability has moved front-and-center for business and competitive strategy.