global warming
By Wayne Balta
After years of progress, deforestation of the Amazon basin in Brazil has increased for the past two years running. It rose by 29% in the last recorded year, according to a recent report from the Brazilian government.
The Nature Conservancy, which is the largest environmental advocacy group in the world, has adopted a promising approach to addressing deforestation, which it calls "conservation with development." Continue Reading »
By Jonathan Schaeffer
At the just-concluded G20 summit in Brisbane, Australia, the leaders of the 20 major economies in the world agreed to "take strong and effective action" on climate change.
Still, at this critical juncture in the history of our planet, it is essential that the scientific world continue to document the dramatic climate changes occurring all across the globe.
One technological area gaining wider use is remote sensing. Today sensors are powerful and inexpensive, network access to remote data is increasing, scientific models are improving, and "big data" algorithms for crunching the numbers are more accessible. Continue Reading »
By Steve Hamm, IBM Writer
With its warm, wet climate and vast expanse of 2.7 million square miles of land, the Amazon River basin has the potential to become one of the world's most productive agricultural regions—essential for feeding a global population that's fast-approaching eight billion.
Yet, at the same time, the Amazon rainforest is an invaluable—and imperiled–natural resource. According to The Nature Conservancy, no other place is more critical to human survival. The basin, which is about the size of the United States and touches eight countries, harbors one-third of the planet's biodiversity, produces one-fourth of the fresh water and plays a key role in warding off the worst effects of climate change. Continue Reading »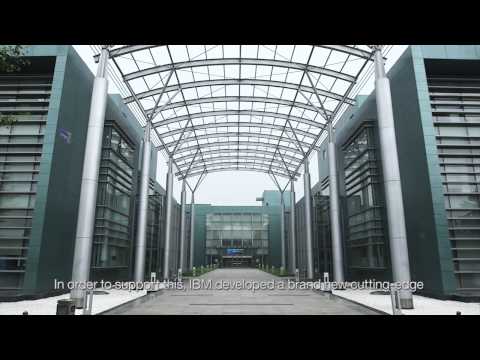 By Dr. Xiaowei Shen
To help China deliver on its ambitious energy and environmental goals, IBM recently launched a major 10-year initiative called Green Horizon. Led by IBM Research – China with support from our network of 12 global research labs and a number of high-profile partners, we will bring cutting-edge technologies to bear on three key areas: air quality management, renewable energy forecasting and energy optimization. Continue Reading »
By Xiaowei Shen
China's economic development story is truly incredible. With an average GDP growth of 10% over the past 30 years, China has emerged as the world's second-largest economy and largest manufacturer.
But as a nation we realize that for China to sustain rapid growth some things have to change. One of the most central and widely discussed issues is ensuring growth while protecting the environment and the health of our citizens. We understand that our success should not come at the cost of future generations. Continue Reading »
By Steve Hamm
Over the past decade, the use of wind power has exploded–driven initially by demand in North America and Western Europe. But a variety of factors, including the economic slowdown in Europe and low-cost natural gas in the United States, have slowed wind adoption in developed economies. So now the emerging nations are driving growth. Now, aided in part by sophisticated weather science, those countries could play a huge role in blunting the effects of climate change.
In fact, a test project that's being launched in China's windy northern Hebei province could help clear the way for accelerated wind power adoption worldwide. Jibei Electricity Power Company, working with scientists from IBM Research-China, is using new technology to analyze weather and wind farm operations data in an effort to increase the reliability and economies of using wind energy on utility grids. "This is more than just business. It's very important for society, for the whole of mankind," says Henry Yu, a veteran of the Chinese utility industry who now works for IBM.
Today, coal provides about 80% of China's electricity. Smog chokes the major Chinese cities and huge clouds of soot from the country's coal-burning power plants have spread as far as the West Coast of the United States. The government is determined to do something about the situation—through a combination of subsidies and directives. As a result, last year China overtook the United States as the world's largest user of wind power.
By Steve Hamm
Mark Twain's often repeated quip, "Everybody talks about the weather but nobody does anything about it," captures perfectly humanity's frustration with the vagaries of weather. Take heart, though. While IBM Researcher Lloyd Treinish doesn't claim he can change the weather, he and his environmental science team at IBM Research promise they can do the next-best thing: help people make better decisions based on pin-point accurate weather predictions.
The team's sophisticated weather prediction technology, nicknamed Deep Thunder, can help city managers prepare for severe storms; farmers plan the planting, irrigation and harvesting of crops; and electrical utilities respond to hurricanes or integrate alternative energy sources such as wind and solar into their grids. "When we think of the impact of weather on business, it's enormous," Lloyd says. "In this country alone, it's estimated that a significant fraction of the GDP is dependent on weather conditions."
Eventually, the team's technology could be useful for individuals as well. Already, Treinish gets calls from IBM research colleagues who are planning backyard barbeques and want to avoid rainouts. Continue Reading »
By Rich Hume
With 20 percent of its land below sea level and more than half of the country vulnerable to flooding, The Netherlands depends on a vast network of dykes and sluices to hold back and divert sea, river and rain water.  For most of the past 500 years, the ever-evolving system has done its job admirably. (An exception came in 1953, with flooding that caused the deaths of 1800 people.) Yet global warming and the threat of rising sea levels but also more droughts means the Dutch can't rest on their laurels. So the government is launching an innovative collaboration aimed at harnessing big data to improve management of the water system while restraining cost increases. Continue Reading »
Cloud computing is the new mantra for small businesses looking to go green.
That's important because IT's carbon footprint has been expanding. Between 2011 and 2020, carbon emissions for worldwide information communication technology (ICT) equipment and services are expected to double from 2 percent to 4 percent of total emissions, according to market research firm Verdantix.
Becoming a green business means more than just eliminating paper. It is about eliminating waste and reducing energy consumption. One easy step towards "going green" and significantly decreasing your carbon footprint is to eliminate or reduce energy-consuming on-premises equipment and move your IT to the cloud. Continue Reading »