IBM Research
By Chris Nay
In 2006, Pluto was still a planet, your mom wasn't on Facebook, and IBM Research started to publicly outline five technology predictions that would pan out over the following five years. Some are right on track, like 2008's "you will talk to the Web, and it will talk back to you." Some might take a little longer than five years, like 2010's "batteries will breathe air for power" (but the Battery500 project is making great progress).
Other predictions didn't need five months, much less five years. When scientists in IBM Research's Services Lab revealed their virtual chef as the tech behind last year's 5 in 5 Taste prediction, it quickly captured the minds and palates of the public. It also nudged the idea of cognitive computing, made real by Watson, to the question: Could a machine be creative?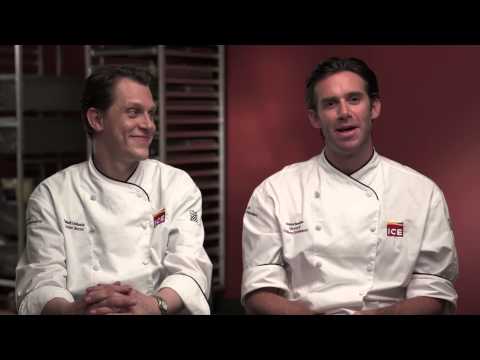 Continue Reading »
By Steve Hamm
At IBM, Watson seems to be everywhere these days. The cognitive computer that beat two grand champions on the TV quiz show, Jeopardy!, has a team working on enhancements in IBM Research; software programmers developing services for businesses and whole industries; programming and ideation contests in universities; two books about it (Final Jeopardy! and Smart Machines); and, now, an Off-Broadway play.
That's right, Playwrights Horizons is presenting The (curious case of the) Watson Intelligence, by playwright Madeleine George—which opened on Nov. 15 and will continue  through Dec. 29. It's an exploration of the relationships between people and the people and machines we depend on. The play draws on parallels between IBM's Watson, the character Dr. Watson of Sherlock Holmes fame and the Watson who Alexander Graham Bell called in the first-ever telephone conversation. At times funny and other times emotionally wrenching, the play examines our mixed feelings about being helped by others. George is featured here.
By Steve Hamm
Beware the pistol shrimp. It stuns small sea creatures with a gun-like claw that fires powerful clouds of bubbles at its prey. The scientific principle that gives the pistol shrimp its mini-superhero powers could also prove valuable to humans–in uses ranging from improving the designs of propellers to helping doctors destroy kidney stones and cancerous tumors. A global collaboration involving IBM scientists, researchers at two European universities and the US Lawrence Livermore National Laboratory could help accelerate the journey of this science into the marketplace.
The multi-disciplinary team used one of the world's fastest supercomputers to simulate the behavior of clouds of bursting bubbles–handling the highly-complex fluid dynamics problem in a way that was extremely efficient. In the process, they set a new record in supercomputing in fluid dynamics and, as a result, the team on Nov. 21 won the coveted Gordon Bell Prize from the Association for Computing Machinery.
Alessandro Curioni, head of mathematical and computational sciences at IBM Research – Zurich, described the adrenaline rush of working on the project. The team ran into one problem after another, and it required a diverse set of skills to solve them. The excitement peaked last April when the team–working around the clock for one week–demonstrated their breakthrough on Lawrence Livermore's Sequoia computer. Scattered over half the globe, they kept in touch constantly with email, telephones and Skype. "A single group could not have accomplished this. We needed a wide variety of skills. It's a great example of open collaboration," he says. Continue Reading »
By Michael Karasick
As a computer scientist and director of one of IBM's global research laboratories, I find it fascinating to trace the repeated patterns in the history of computing. Typically, the Next Big Thing spends years in incubation, either as military initiatives (the first electronic computers), consumer phenomena (the PC) or science projects (the World Wide Web). But, ultimately, these advances are adopted by business enterprises, where they're deployed at massive scale to make organizations more efficient and effective—and, ultimately, to drive growth and dynamism in the global economy. Continue Reading »
By Dr. James Spohrer
It's no longer a question of if or when. The age of Big Data is here.
Look no further than the fact that a full 90 percent of all the data in the world has been generated over the last two years and some 2.5 quintillion bytes of data are created each day.
And while the pace of data isn't about to slow down — in the healthcare industry alone the average data per hospital will increase from 167 TB today to 665 TB in 2015 — the good news is that the data deluge is rife with opportunity. Just ask the public agency seeking to alleviate gridlock traffic by studying a stream of data from electronic sensors; or, the medical facility searching for new ways to cure diseases by combing through clinical trial results. Big Data is the new "natural resource" and both public and private entities can play essential roles in transforming that opportunity into reality. Continue Reading »
By Steve Hamm
Charity Wayua grew up in rural Kenya and did not use a computer till she was 17. Through hard work, Charity excelled academically and landed a scholarship from the Zawadi Africa Education Fund, which provides support for disadvantaged African women pursuing university educations. She got her undergraduate degree from Xavier University and a PhD in chemistry from Purdue University, both in the United States. Now she's back in Africa—a fresh hire at the newly opened IBM Research lab in Nairobi.
She always planned on returning home after completing her studies. "I wanted to come back to be part of creating solutions for the continent, doing work that would make a difference for people here," she says. Continue Reading »
By Jonathan Batty
IBM and His Excellency, the President of Kenya, Hon. Uhuru Kenyatta, officially opened the first commercial technology research facility in Africa at an inauguration ceremony in Nairobi today.
The lab is IBM's 12th global research lab and is supported by the Kenyan ICT Authority. Located at the Catholic University of Eastern Africa in Nairobi, the lab will conduct applied and far-reaching exploratory research into the grand challenges of the African continent with the goal of delivering commercially-viable innovations that impact people's lives.
The 2000m2 facility features one of Africa's most powerful, cloud-enabled computing hubs giving IBM researchers the ability to analyse and draw insight from vast amounts of data in the search for solutions to Africa's most pressing challenges such as energy, water, transportation, agriculture, healthcare, financial inclusion and public safety. Continue Reading »
By Keith Walker
Cloud. It's the IT world's darling. It's fast, efficient, distributed computing that makes it possible to do everything from bank online to start a business. But despite all this goodness, could the cloud actually have a negative impact on…the environment?
After all, the actual "computing" has to happen somewhere and usually it's in massive datacenters with thousands of power-hungry servers, network equipment and other infrastructure components.
Never fear, tree-hugging, EV-driving IT friends. IBM's patent 8,549,125 gives cloud computing a "green" button that can distribute cloud service workloads to low-powered or under-utilized systems to minimize its environmental footprint. Continue Reading »
By Guy Meger
We've all had mornings where we get out of bed bleary-eyed from a late night of celebrating, studying, fretting children, or just plain insomnia. New studies have found that the fatigue, forgetfulness, and poor concentration are not only caused by the amount of sleep we get or don't get, but are also influenced by the quality of our sleep. Many of us wake up not feeling refreshed or recharged because we are simply not sleeping well.
Much of our general wellness can be assessed based on information collected during sleep. Heart and breathing rates, as well as our movements during sleep, especially when tracked over a period of time, can tell us a great deal about how healthy we are. Continue Reading »