IBM Watson
By Steve Hamm
When Brenda Dietrich joined IBM with a newly-minted PhD in operations research 30 years ago, she ran into a buzz saw of ignorance about the role that math could play in business. She offered her  expertise to an IBM manufacturing group in Poughkeepsie, New York, but was rebuffed. The only way they could use her math skills, they told her mockingly, was in helping to balance their checkbooks. "We've come a long way in the recognition of the value of math and analytics," says Dietrich, CTO of IBM's Business Analytics division.
Today, math and data analytics are seen as essential elements for businesses and other organizations when it comes to understanding how the world works, predicting the future and making better decisions. In this world of Big Data, the Internet of Things and social networks, organizations use math to help improve everything from operations and finances to their understanding of customers, employees and the interactions of physical and social systems. As data about all manner of things becomes more readily available and has computers become ever more powerful, we are at last able to deal with complexity and uncertainty, and, as IBM Watson's victory on the TV quiz show Jeopardy showed, we can create machines that think. Continue Reading »
By David McQueeney
Five years ago, IBM launched its Smarter Planet initiative, describing the era in which we currently live and operate in as the "Era of Smart," one marked by forward-thinking leaders in business, government and society capitalizing on smarter systems to achieve economic growth, operational efficiency and sustainable development.
Since 2008, we have moved beyond the world of programmable systems to our first steps in cognitive systems – systems that exploit large data sources and can "learn." Our Watson system may highlight this new way of operating best. For the first time, a computer has the ability to consult a broad range of human language resources, learn from historical training data, and answer surprisingly complex questions. We are forced to rethink how computers can work with humans on complex tasks, by showing the world a system that is able to respond based on what it 'knows' –  facts and information and training – rather than simply what words match in a simple search.
(Third in a series in support of Big Data Week.) Continue Reading »
By Mark Kris, M.D.
As a longtime fan of the TV game show, Jeopardy!, I was fascinated when I watched an IBM supercomputer named Watson beat all-time  Jeopardy! champions, two years ago this month.
I was particularly interested because my friend and colleague Larry Norton had previously alerted me to the fact that systems like IBM Watson could be harnessed to improve cancer care and research. Combining the abilities to process massive amounts of data and using natural language processing could not only accomplish amazing things….like winning Jeopardy!, but also revolutionize care and research, accelerating progress for people with cancers. After a year on this project, I remain as excited today as I was on day one.
Over the past year, we at Memorial Sloan-Kettering have worked with an IBM team to train Watson to help assist medical professionals in choosing treatments for lung and breast cancers. We are sharing our knowledge and expertise in oncology to help Watson learn everything it can about cancer care and how Memorial Sloan-Kettering's experts use medical information and their experience in personalized cancer treatments.
By Dr. James Hendler
Every single student in the Department of Computer Science here at Rensselaer Polytechnic Institute has the potential to revolutionize computing. But with the arrival of Watson at Rensselaer, they're even better positioned to do so.
Watson has caused the researchers in my field of artificial intelligence (AI) to rethink some of our basic assumptions. Watson's cognitive computing is a breakthrough technology, and it's really amazing to be here at Rensselaer, where we will be the first university to get our hands on this amazing system.
With 90 percent of the world's data generated in the past two years, the ability for people and even traditional computing systems to make sense of this data has grown complex. The addition of Watson to our campus is very timely considering the growth of what some have termed "Big Data." 
In 1976, Joseph Weizenbaum, a leading computer scientist, wrote a book called Computer Power and Human Reason: From Judgement to Calculation, in which he criticized the field of AI for trying to replace human creativity and thought with the power of computers.  He suggested that humans and computers were inherently different, and that trying to get computers to think like humans was an insurmountable task, if it was possible at all.  Continue Reading »
By Bernard Meyerson
As IBM's chief innovation officer, I'm especially proud to reveal today that the company has accomplished a remarkable achievement: It has been awarded the largest number of United States patents for the 20th year in a row. IBM's scientists and engineers racked up 6,478 patents last year, and nearly 67,000 patents over the past two decades.
The sheer number and diversity of these patents matters. It shows that a lot of truly novel thinking is going on at IBM's global research and development labs in a wide variety of fields—from nanotechnology and computer systems design to business analytics and artificial intelligence, and beyond.
Yet volume alone doesn't tell the whole story. What good are a pile of patents if they don't change the world? That's why we set our research priorities and make our investments with the goal of producing maximum global impact.
Today, we're focused on a new era in Information Technology that is now in its early stages, but one that will continue to roll out over the next two decades. We call it the era of cognitive systems. We believe that the benefits of this new era will arrive sooner and stronger if companies, governments and universities adopt a culture of innovation that includes making big bets, fostering disruptive innovations, taking a long-term view and collaborating across institutional boundaries. That last part is crucial. What's needed is radical collaboration—large-scale efforts to find common cause and share resources, expertise and ideas across the borders between companies and institutions.
Innovation isn't about "me" anymore—one person, one company, or even one country. It's about "we."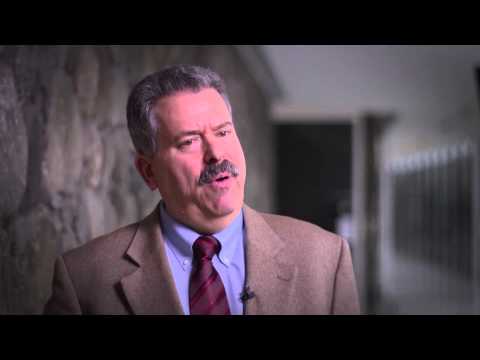 By Malcolm Greaves, Undergraduate student, Carnegie Mellon University
It seemed like any other early Wednesday night as an undergraduate computer science student at Carnegie Mellon: I had programming assignments to start and papers to complete. I thought to myself I should find a quiet, empty room on campus, set up shop, and tackle my work right away. But I couldn't – instead I headed down to a large auditorium on the fourth floor of the Gates computer science building. As a budding machine learning researcher and avid student of modern artificial intelligence, there was something that I absolutely had to see: a one million dollar match between two grand champion Jeopardy! players and a computer system IBM developed and named Watson.
Watching Watson triumph on Jeopardy! was inspiring: it was the stuff that we computer scientists live for. I clearly remember sitting on the edge of my seat, heart racing, and eyes glued to the screen and thinking, with the slightest hint of jealousy, "I wish that I could work on Watson." At the conclusion of the match, when Watson showed the world exactly the kind of stellar performance that we can expect from it, I thought, "those are all PhDs who worked on Watson; it will be a very long time before I'm qualified enough to work on Watson.
I am so very glad I was wrong. Half a year after watching that historic match I learned that IBM created it's first-ever Watson internship program and I, along with nearly 1400 other students applied to participate. Along with 18 others, I was fortunate to be selected and have spent the past 3 months working with IBM developers, researchers and software and business industry experts in IBM's software group in Littleton, Massachusetts with the goal of commercializing the most advanced, state of the art artificial intelligence system.
As eager as I was to explore Watson, in the beginning I was apprehensive about this internship. My perception of IBM was of a monolithic, sturdy, awesomely gigantic company that made me worry that I was walking straight into the movie Office Space. My first day was filled with so many buzzwords, IBM lingo, protocols, (the occasional IBM joke) and "blue" everything that I thought I should have worn a smock rather than a pair of khaki pants. I thought to myself, "Am I going to be painted over to blend with the rest of this company? Or will I remain an individual?"
After a week of adjusting to the ebb and flow of IBM's Littleton lab my preconceived notions were dispelled. In practice, I have found that the day to day operations of IBM, from the perspective of a software engineer, are like a small business. Most days, I directly work with less than ten people. As such, I've been able to nurture close bonds with my colleagues; this includes full time IBMers as well as fellow interns. Working at IBM has a small business feel coupled with the vast resources of one of the largest businesses in the world – when my team needs a new server to run multiple experiments simultaneously on gigabytes of data, we receive one in less than a day. When I cannot figure out how to solve a problem, and my internet searches turn up nothing, there is an IBMer an email away who is more than willing to help. I have found that working at IBM, you sense your efforts and individualism are being woven into a greater, more complete whole.
At the conclusion of my internship experience, I can reflect and say working on Watson has been an excellent experience. My fears of being painted over and hoarding red staplers were unfounded. In actuality, throughout the summer, I was graced with not only an intellectually stimulating project, but with a group of fantastic, intelligent, and determined colleagues. My mentors were brilliant, helpful, and wise and I am grateful that I have learned so much under their tutelage. My fellow interns have been a blast to work with and we have been able to produce some amazing work in just twelve short weeks. The scope and ambition of the entire IBM Watson division is inspiring; I feel honored to have been one of the inaugural interns working on Watson this summer for a company that has never stopped changing the world.
By Lee Green IBM VP of Brand Experience and Strategic Design
The history of measurement may seem arcane, but consider how people centuries ago measured time, length, or the Earth's rotation. Compare that to measuring atoms with a scanning tunneling microscope — and all the historic milestones in between.
Today IBM is releasing a free, interactive app, IBM THINK Exhibit, for iPad and Android tablets. It shows how early tools have evolved into modern advances that make the world word work better — healthier populations, greener energy and safer, less congested cities. The app is for people of all ages who love science, history and technology — think of it as an "innovation time machine."
Through thousands of images and historical anecdotes, IBM THINK Exhibit app brings to life stories of the history of progress, from space exploration to weather prediction and medical advances. It documents the roots of Big Data, from early charts and scales to microscopes and telescopes, from RFID chips and biomedical sensors in clothing to breath-sensor diabetes detectors.
The app shows how maps have been used to track data from early geographical charts to today's data visualizations. It chronicles how "models" have been used to understand the complex behaviors of our world – from the Wright Brothers' plane prototype in 1903, to today's airline mechanical parts simulations. Given its strong educational bent, the app will even be used to create lesson plans for middle school students later this year.
By Todd Ramsey, General Manager, IBM US Federal
It's no secret that government agencies store some of the world's most valuable data. In terms of applying analytics technology to unlock the power of what big data has to offer, government data has the potential to solve some of society's biggest challenges. And government clients are looking at big data as the next great natural resource.
The United States government, in particular, hosts some of the largest data centers in the world. A recent MeriTalk survey reported that U.S. government agencies will add a petabyte of stored data during the next two years. To put that into context, a petabyte of data is equal to 20 million four-drawer filing cabinets filled with text. Continue Reading »
By Richard Silberman, Writer/Researcher, IBM Communications
As a medical student in a large public hospital in New York City, Basit Chaudhry, M.D., first experienced one of the most vexing problems facing doctors today: How do you discover and deal with all the information that's required to provide optimal care?
"So much of what doctors do today is about trying to figure out how to collect and aggregate all the necessary medical data," Dr. Chaudhry said. "As I went further along in my training and practice it became more and more apparent to me that if we don't solve this problem, it's going to be difficult to build a better, more humane healthcare system." Continue Reading »
By Paulo Albuquerque, Asst. Professor of Marketing, University of Rochester, Simon Graduate School of Business
Give a college student a question and you'll get an answer. Give them an answer, and you'll get a lot of questions. The right questions can trigger responses that represent an entirely new way to look at solutions to today's most pressing societal and business challenges.
This is exactly what happened at the Simon Graduate School of Business where I teach business students to take an analytical approach to marketing. Instead of the usual case competition where students are asked to develop a strategy to address a specific business challenge, this time the university collaborated with IBM and regional business leaders to look at ways IBM's Watson technology could be applied to a variety of industries. Continue Reading »