Leadership
By Marc Dietz
Traditionally relegated to back office IT managers reporting to the CIO, enterprise technology decisions are often made by a small subset of employees – generally not by executives closest to the business.
But cloud computing is changing all that.
Executives across the C-Suite are recognizing that they must reorient their businesses to become more competitive in a digital economy. This comes with a deeper understanding of how mobile and social technologies are reshaping the way people consume, disseminate and share information, and how the data generated from these applications is helping businesses transform their organizations and personalize their interactions with customers. New technologies – such as cloud computing – hold a new promise to open up powerful new lines of engagement.
But what truly excites these executives about cloud? Continue Reading »
By Mike Ray
It started 40 years ago, before it was trendy or being taught in business school.
Thomas J. Watson, Jr., IBM Chairman at the time, said: "We accept our responsibilities as a corporate citizen in community, national and world affairs; we serve our interests best when we serve the public interest…We want to be in the forefront of those companies which are working to make our world a better place."  That was 1969.
IBM's values shape and define our company and permeate all of our relationships; between our employees and our shareholders, our clients, the communities where our employees live and work, and among our network of suppliers. Continue Reading »
By Takreem El-Tohamy
There's a wonderful word in Swahili that I think expresses one of the imperatives for the future of Africa. The word is "harambee." It means pulling together, collaborating and supporting each other. I believe that one of the key factors in the ability of African countries to create sustainable and equitable economic growth will be the emergence of innovation ecosystems. Harambee perfectly captures an essential element of such ecosystems—the ability of institutions and individuals to pull together and build a mutually supportive environment.
Innovation ecosystems are complex organisms that are difficult to create yet tremendously powerful when they work. Think Silicon Valley. They require a melding of all of the capabilities of governments, businesses, financiers, universities, and individuals. Together, these organizations and individuals provide the web of support that makes it easier for startups to launch and grow quickly, and for established companies to innovate more aggressively. With that kind of support, African entrepreneurs and businesses will find it easier to produce new products and services, or even create whole new industries. You can think of an innovation ecosystem as a collective intelligence—harnessed for the good of society. Continue Reading »
By Rick Padinha
I'm one of those people who bleed IBM blue. I started working for the company in 1969 at the office in Huntsville, Ala., where we supported NASA, the US National Aeronautics and Space Agency. I have held many IBM jobs since then, but, from my point of view, the the central theme of my career and the core reason for IBM's success today are both rooted in the work we did for NASA in the 1960s and beyond.
For NASA, we designed and built some of the key components of space exploration programs spanning from the early unmanned launches through the trips to the Moon and, ultimately, the Space Shuttle. But, even more importantly, we also helped pioneer the science of systems integration. That's the process of understanding a big problem or task and bringing together a wide variety of expertise and technology to create a masterful solution to solve a customer's business problem.
Continue Reading »
Over the past several years, Big Data, analytics, cloud, mobile and social technologies have infused our world. These technologies provide the instrumentation, interconnection and intelligence that make it possible to build a smarter planet. But, in order to do so, countries, cities, corporations and individuals need to rethink how they go about achieving their goals. Tune in here at the A Smarter Planet blog at 6 p.m. United States E.T. on March 7 to watch a live video of IBM CEO Ginni Rometty laying out her vision of the path forward at the Council on Foreign Relations. Join the conversation here and on Twitter at #IBM and #CFRlive.
By Robert LeBlanc
The era of the mobile enterprise has officially arrived.  Half of American workers are now using smart devices for work as well as personal usage.  The use of those devices is now at a critical mass and its just the beginning.
Yet Gartner, a leading information technology research and advisory company, says few organizations plan and manage mobility with a truly strategic or proactive approach. They're mostly reactive and tactical.
For enterprises, mobility shouldn't be about the device. Instead, it needs to be about figuring out what an organization can do differently and better now that its employees and customers use mobile technologies so frequently at work and in their private lives, and access processes and data anywhere and anytime. (IBM today announced a new generation of mobile enterprise technologies that are based on this point of view.) Continue Reading »
By now, most globally-aware people are familiar with Africa's mobile money story. M-PESA, launched first in Kenya, leapfrogged the developed economies in bringing mobile money transfers to the masses. But M-PESA is old news. The new news is that  entrepreneurs are building a second wave of mobile apps that provide essential services for millions of Africans. One of those startups, MoDe, made a splash in New York City last week when it won IBM's SmartCamp contest and was named IBM Global Entrepreneur of the Year.
MoDe, short for Mobile Decisioning Africa Ltd., is a mobile micro-finance company based in Nairobi, Kenya, that provides mobile carriers with an online system for topping off their customers' pre-paid subscriber accounts based not on cash payments but on credit. In emerging markets, the majority of mobile phone owners pay as they go, replenishing their accounts when need be at retail kiosks. But what happens when customers run out of time in the middle of a conversation, or when no kiosk is nearby? MoDe keeps them going.
MoDe is a prime example of the kind of innovation that is sweeping Africa these days. Most Africans don't have PCs and Internet connections, so the mobile phone has become the go-to platform for communications and online services. Dozens of African companies have sprung up to create mobile applications that address the fundamental needs of Africans.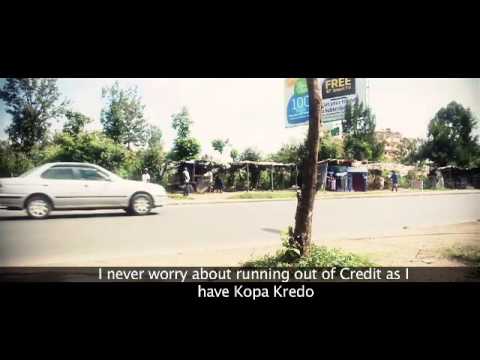 Across Africa, an innovation culture is starting to emerge. In Kenya, PesaPal piggybacks on the popular M-PESA mobile payments service, enabling Kenyans to buy and sell on the Internet. Tanzania's Techno Brain is selling software for managing businesses in 13 countries. And South Africa's Cobi Interactive, a mobile communications software company, is developing popular applications for smart phones.
Yet for Africa to fulfill it's potential and emerge among the world's economic tigers, social and business leaders agree that much more innovation must happen there. The continent's cities, universities, entrepreneurs and commercial R&D organizations can become engines of innovation producing new products and services that are tailored for the African experience.  And,  in order to make this transition, African institutions and businesses–plus multinational corporations –must work together to create innovation ecosystems that foster this kind of creativity.
At IBM's Smarter Planet Leadership Forum today in Nairobi, Kenya, CEO Ginni Rometty said IBM hopes to work collaboratively with the people and institutions in Africa: "We want to be seen as a citizen of the countries, essential to the government, companies and people."  Rometty said IBM's decision to locate an IBM Research laboratory on the continent–beginning with an office in Nairobi–sends the strong signal about the company's commitment to Africa.
In the aftermath of the global financial crisis and the recovery from the worst American recession since the Great Depression, government leaders have learned that they need to do more, like make improvements to infrastructure, basic services and governmental programs, but with shrinking resources.
Municipal governments have the greatest direct impact on the lives of their constituents and no matter how tight the budget, citizens expect, and deserve, action.  So mayors have to think innovatively to accomplish goals, deliver services more efficiently and effectively and stimulate economic development.
Philadelphia Mayor Michael A. Nutter has not pared back his ambitious agenda despite reduced funding.  One major focus: access to a quality education, which he refers to as "the new civil rights fight."  Mayor Nutter supports a number of creative initiatives designed to provide Philadelphians with educational opportunities and job skills to prepare them for the 21st century workforce.
Philadelphia is one of more than 60 cities worldwide that have participated in IBM's Smarter Cities Challenge program. IBM sends teams of six executives to participating cities to help them develop solutions to difficult problems. Nutter and other mayors have provided insights in to what it takes to transform cities. The lessons they learned are captured in a white paper, How to Reinvent a City.