Leadership
By Robert LeBlanc
The era of the mobile enterprise has officially arrived.  Half of American workers are now using smart devices for work as well as personal usage.  The use of those devices is now at a critical mass and its just the beginning.
Yet Gartner, a leading information technology research and advisory company, says few organizations plan and manage mobility with a truly strategic or proactive approach. They're mostly reactive and tactical.
For enterprises, mobility shouldn't be about the device. Instead, it needs to be about figuring out what an organization can do differently and better now that its employees and customers use mobile technologies so frequently at work and in their private lives, and access processes and data anywhere and anytime. (IBM today announced a new generation of mobile enterprise technologies that are based on this point of view.) Continue Reading »
By now, most globally-aware people are familiar with Africa's mobile money story. M-PESA, launched first in Kenya, leapfrogged the developed economies in bringing mobile money transfers to the masses. But M-PESA is old news. The new news is that  entrepreneurs are building a second wave of mobile apps that provide essential services for millions of Africans. One of those startups, MoDe, made a splash in New York City last week when it won IBM's SmartCamp contest and was named IBM Global Entrepreneur of the Year.
MoDe, short for Mobile Decisioning Africa Ltd., is a mobile micro-finance company based in Nairobi, Kenya, that provides mobile carriers with an online system for topping off their customers' pre-paid subscriber accounts based not on cash payments but on credit. In emerging markets, the majority of mobile phone owners pay as they go, replenishing their accounts when need be at retail kiosks. But what happens when customers run out of time in the middle of a conversation, or when no kiosk is nearby? MoDe keeps them going.
MoDe is a prime example of the kind of innovation that is sweeping Africa these days. Most Africans don't have PCs and Internet connections, so the mobile phone has become the go-to platform for communications and online services. Dozens of African companies have sprung up to create mobile applications that address the fundamental needs of Africans.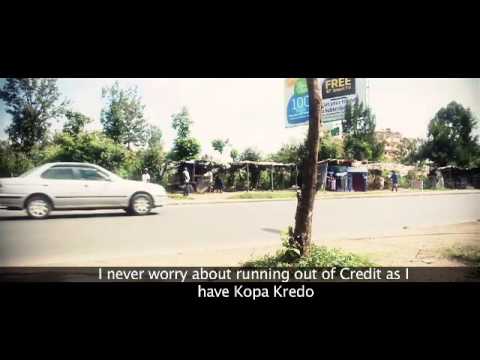 Across Africa, an innovation culture is starting to emerge. In Kenya, PesaPal piggybacks on the popular M-PESA mobile payments service, enabling Kenyans to buy and sell on the Internet. Tanzania's Techno Brain is selling software for managing businesses in 13 countries. And South Africa's Cobi Interactive, a mobile communications software company, is developing popular applications for smart phones.
Yet for Africa to fulfill it's potential and emerge among the world's economic tigers, social and business leaders agree that much more innovation must happen there. The continent's cities, universities, entrepreneurs and commercial R&D organizations can become engines of innovation producing new products and services that are tailored for the African experience.  And,  in order to make this transition, African institutions and businesses–plus multinational corporations –must work together to create innovation ecosystems that foster this kind of creativity.
At IBM's Smarter Planet Leadership Forum today in Nairobi, Kenya, CEO Ginni Rometty said IBM hopes to work collaboratively with the people and institutions in Africa: "We want to be seen as a citizen of the countries, essential to the government, companies and people."  Rometty said IBM's decision to locate an IBM Research laboratory on the continent–beginning with an office in Nairobi–sends the strong signal about the company's commitment to Africa.
In the aftermath of the global financial crisis and the recovery from the worst American recession since the Great Depression, government leaders have learned that they need to do more, like make improvements to infrastructure, basic services and governmental programs, but with shrinking resources.
Municipal governments have the greatest direct impact on the lives of their constituents and no matter how tight the budget, citizens expect, and deserve, action.  So mayors have to think innovatively to accomplish goals, deliver services more efficiently and effectively and stimulate economic development.
Philadelphia Mayor Michael A. Nutter has not pared back his ambitious agenda despite reduced funding.  One major focus: access to a quality education, which he refers to as "the new civil rights fight."  Mayor Nutter supports a number of creative initiatives designed to provide Philadelphians with educational opportunities and job skills to prepare them for the 21st century workforce.
Philadelphia is one of more than 60 cities worldwide that have participated in IBM's Smarter Cities Challenge program. IBM sends teams of six executives to participating cities to help them develop solutions to difficult problems. Nutter and other mayors have provided insights in to what it takes to transform cities. The lessons they learned are captured in a white paper, How to Reinvent a City.
Stand on a busy big-city street corner at lunch time and you will witness a chaotic scene. Thousands of people are walking every which way, getting on and off buses, descending to subways, riding in cars, and walking in and out of buildings. Where did all these people come from? And where are they going? Until now, such questions were unanswerable–mysteries of the city. But no more.
Today, thanks to deep analytics, we can for the first time understand the complexities of cities in motion.
IBM Researchers have developed analytics software that provides accurate and meaningful information about massive numbers of peoples' movements. These insights can be used by city managers to plan new transit routes, improve the efficiency of current transit systems, and coordinate the various transportation modes with a goal of making moving around in cities a lot more convenient and comfortable. The project, Insights in Motion, is a so-called First-of-a-Kind (FOAK) collaboration with transportation officials in Dubuque, Iowa, and Istanbul, Turkey.
A paper about Dubuque's piece of the project, Dubuque Smart Travel, was presented Jan. 16 at the annual meeting of the  Transportation Research Board.
by Stanley S. Litow,  IBM's Vice President of Corporate Citizenship & Corporate Responsibility and President of the IBM International Foundation
We tend to think about education only when school is in session. But that tendency – just like our anachronistic, agrarian school calendar itself – is an example of the out-of-date thinking that is jeopardizing America's competitiveness on the world stage. The truth is that "school" is (and ought to be) always in session – for industry, for educators, and for the young people on whose fortunes our economy will rise or fall. A vigorous and vital society never stops learning – even if that means using innovation to reinvent its educational institutions to make them more responsive to the demands of a global economy.
IBM has written the playbook for combining high school, college, and workplace learning to connect education to jobs by providing students with the skills they need to pursue 21st Century careers. Working with our partners from government and from all levels of education – kindergarten through college – we are helping students, teachers, parents and communities understand that the mid-20th Century standards of the post World War II era – a time when people could enter the economy and pursue lifelong careers with only a high school diploma – are no longer enough.
When Andrzej Klesyk became chief executive of Poland's PZU Group in 2007, he brought with him years of experience as a consultant with McKinsey & Co. and The Boston Consulting Group. His goal: Nothing less than a top-to-bottom transformation of Poland's No. 1 insurance company.
Klesyk has made a lot of progress. The 209-year-old company has centralized and re-organized its operational processes and claims handling, restructured the workforce, and evolved into a customer-oriented and performance-based organization. Klesyk's goal now is to become the largest and most profitable insurance company in central and eastern Europe.
PZU and IBM Poland combined forces to complete Operation Trigger–the company's operational overhaul. They way they worked together provides a model for how such  business transformation projects can be managed.
When IBM unveiled its Smarter Planet agenda in late 2008, government and business leaders in Poland were intrigued, but the global financial crisis made it difficult for them to act on their positive impulses. Today, in spite of lingering concerns about the situation in Western Europe, the Smarter Planet concepts are starting to gain traction–especially with government leaders.
The Polish central government is launching an e-health initiative, a new citizen ID program and a new electronic tax filing system. "Smart is all about how to make the citizen's life easier, safer and more ecologically sustainable," says Anna Sienko, IBM's general manager for  Poland and the Baltic countries.
New York City may seem an unlikely hot spot for solar energy, but think again. Consider the fact that there are 20 million square feet of usable solar farm space on top of the city's 1,100 public school roofs alone–enough to generate 170,000 megawatts of electricity. So its no wonder that city government and business leaders are taking solar seriously.
Market forces are cooperating. Prices for solar panels are plummeting. But there remain some major impediments to solar adoption. All things considered, it's still more expensive than traditional energy sources.
That's where data analytics comes in. As part of the SMART NY, IBM is working with CUNY Ventures, a for-profit offshoot of the City University of New York, to create a system for gathering and analyzing information about the entire solar ecosystem within the city. The goal is to bring down the cost of installing solar.  "We're looking to make solar competitive with other sources. We need to mainstream this technology to make it easy to adopt," says Tria Case, CUNY's director of sustainability and coordinator of  SMART NY.