natural language
Like many serial inventors, mathematician Dimitri Kanevsky looks for solutions for problems that he faces in his own life. In his case, some of his biggest challenges are related to the fact that he has been deaf since age 3.
Kanevsky, a member of the speech and language algorithms department at IBM Research, has invented a long string of hearing- and speech-related  technologies. They include  a system for helping people improve the effectiveness of lip-reading, a method that enables deaf people to converse on the telephone and an Internet-based system for capturing real-time transcripts of phone conferences. "I like to solve challenging problems, and I get a thrill from creating novel math concepts and making discoveries," he says.
Today, Kanevsky will get another kind of thrill–when he's honored with a Champion of Change award at the White House. The award recognizes individuals who make a positive impact on science, technology, engineering and math for people with disabilities.  Here's a livestream video link for the event.
While Kanevsky has a long record of achievements as an inventor, including 152 US patents, it's clear from talking to him that some of his most important inventions may come in the future.
Dr. William R. LaFontaine
Vice President,  Technical Strategy
IBM Research
Coming from IBM Research, I think of innovation in two dimensions.  First, there is the continuous innovation that goes into IBM's products and services.  This innovation provides important advances to current technology as well as helps IBM introduce breakthrough products.  The benefits of this approach are clear in IBM's next-generation computing platform PureSystems.
But we also look for more exploratory challenges that help us advance science by leaps and bounds.  We call them grand challenges.  Meeting them requires a very different set of practices and capabilities – and presents some interesting problems.
And that was the topic today as the Information Technology and Innovation Foundation in Washington, DC hosted a forum with the White House's Office of Science and Technology Policy, IBM and Qualcomm to discuss how we can meet the next Grand Challenges.
Continue Reading »
By David Kerr
Director, Corporate Strategy, IBM
Cancer is the second most common cause of death in the United States, and, according to the American Cancer Society, more than 1.6 million new cases are expected to be diagnosed this year. Discoveries in molecular biology and genetics in recent years have produced new insights into cancer biology, but these advances have also ratcheted up the complexity of diagnosing and treating each case.
The disease is one of the most important fields of medicine, yet it's devilishly complex and there's too much information for any single practitioner to keep up with.
A collaboration announced today between Memorial Sloan-Kettering Cancer Center in New York City and IBM could revolutionize how physicians  in the United States and worldwide get access to world-class information about cancer.
By David Ferrucci
Lead Researcher, IBM Watson
A year has passed since the Watson computer developed by my team at IBM Research defeated two all-time champions on the TV quiz show Jeopardy! A lot has happened since then. IBM launched a new business, IBM Watson Solutions, which is tasked with commercializing the technology. The Solutions team is developing versions of Watson for a number of industries, starting with healthcare and financial services. (Suggestions? Tweet to #WhatShouldWatsonDoNext?) Meanwhile, there's plenty to do in IBM Research. We spent four years developing Watson for Jeopardy!, but that's just the beginning of what Watson can become.
Watson is a first step in a new era of computing. There were two previous eras in the evolution of data processing machines: the tabulating era, which began in the late 1800s; and the computing era, which started in the 1940s. We're now entering a period when machines will become increasingly capable of learning – graduating from moving bits around to understanding what they mean and how they apply to our lives.  These machines will be ubiquitous. They'll be extremely powerful. And they'll utterly transform the relationships between humans with computers. No longer will computers be simply data processing devices. Think of them as intelligent machines.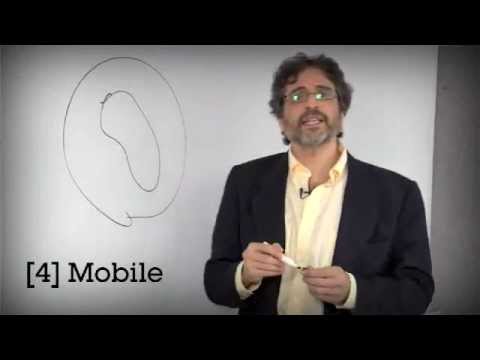 Vote for this as the coolest IBM 5 in 5 prediction by clicking the "Like" button below.
Read and in-depth blog post from IBM Research about the technology underlying the prediction.
Join in the Twitter conversation at #IBM5in5