security
By John Potter
When I speak to enterprise CIOs about the cloud, one issue comes up in conversation more than any other: security.
As the momentum grows around cloud services, enterprises are starting to move toward this model of computing, recognizing the benefits they can gain in terms of flexibility and scalability. However, the anticipated revolution is more of a slow evolution with a significant number of large businesses still sitting on the sidelines. The main reason for their reluctance: concerns over reliability, performance, and most of all, security.
The cloud may be a relatively new concept, but these concerns aren't. For businesses, customer data and intellectual property are often the currency with the highest value. They demand a cloud that lets them protect this data using the same enterprise-grade security they've experienced in their existing corporate networks. They want to know that their most important currency is protected as it travels to and from the cloud. Continue Reading »
By Clinton McFadden, IBM X-Force Research and Development
For security officials, the first half of 2012 was marked by intelligence and sophistication – which, when it comes to securing a computer network, are not always positive traits. Yesterday IBM released the results of the X-Force 2012 Mid-Year Trend and Risk Report. The report highlights a sharp increase in browser-related exploits, weaknesses around password security, and growing operational challenges in the adoption mobile "bring your own device (BYOD) programs and policies since last year. In fact, half of all the Chief Information Security Officers interviewed indicated that mobile BYOD security is their greatest near-term technology concern.
By Kris Lovejoy, general manager, IBM Security Services
There's no question that protecting a business from IT security threats is getting increasingly complex for companies of all sizes – particularly with the rapid adoption of innovative technologies like mobility, cloud computing, big data analysis and social collaboration. Increased concern about privacy protection, regulatory compliance and rapid globalization add additional dimensions of complexity.
It is clear the ability to succeed in their efforts is hindered by the lack of security skills and requirements to work with tighter budgets. According to Frost and Sullivan's 2011 (ISC)2 Global Information Security Workforce Study, a lack of skills has made many cybersecurity professionals under-qualified to adequately secure organizations from threats associated with adoption of social media, cloud computing, mobile devices and software applications.  The 2010 Center for Strategic & International Studies (CSIS) report called "A Human Capital Crisis in Cybersecurity" documented a need for 30,000 cybersecurity professionals in the United States, with only 1,000 positions filled.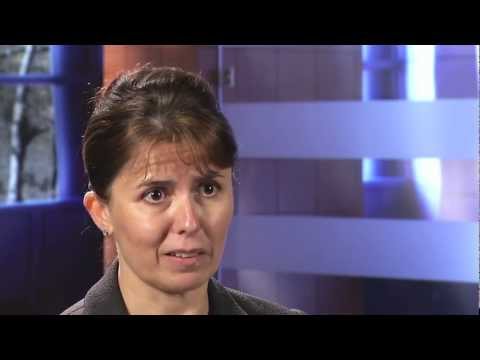 By Jack Danahy, Director for Advanced Security, IBM
There's an evolution going on in the executive suite–emerging technologies like mobile, cloud and embedded devices are making the world more instrumented, and at the same time, producing huge amounts of data. Senior executives are paying close attention to these emerging technologies, not only because of the opportunity to learn more about behavior, but also because of the potential security risks they pose. With this, security is increasingly moving beyond simply a technology issue to a business issue. Continue Reading »
by Tom Cross, Manager, IBM X-Force Threat Intelligence and Security
The nature of IT security in 2011 shows evolution at work. While some positive trends and improvements have emerged in thwarting security vulnerabilities, attacker's methods continued to adapt.
Issued today, the 2011 IBM X-Force Report shows surprising improvements in several areas of security such as a reduction in application security vulnerabilities, exploit code and spam. As a result, the report suggests attackers today are being forced to rethink their tactics to targeting more niche IT loopholes and emerging technologies such as social networks and mobile devices. Continue Reading »
by Eric Z. Maass, Chief Technology Officer, Lighthouse Security Group
In the digital age, increasing amounts of data are being shared in new and often unanticipated ways. This proliferation of data, devices and connections brings a set of new security threats. And midsize companies, in particular, are feeling the heat.
While security budgets are often at risk for cuts, recovering from the damage a security breach can cause could cost a midsize much more in lost revenue and productivity. No matter how big or small a business may be, a security glitch is not an option. This is especially the case for midsize companies that operate with tight budgets and limited IT staff.
It has become more important, yet more difficult, to secure and protect critical information and related assets. Whether it's evaluating the potential risk to the brand, understanding the financial implications of adverse events or assessing the impact of IT systems disruptions on ongoing operations, developing security intelligence – the ability to predict, identify and react to potential threats – is taking on new importance.
This is the latest in an occasional series of posts about A New Era of Computing. A monumental shift is coming. Computing will be ubiquitous and machines will learn from their interactions with data and humans–essentially programming themselves. This leap will be enabled by advances in artificial intelligence, data analytics, computing systems and nanotechnology. It will result in a smarter, better planet.
Quantum computing has been a Holy Grail for researchers ever since Nobel Prize physicist Richard Feynman in 1981 challenged the scientific community to build computers based on quantum mechanics. For decades, the pursuit remained firmly in the  theoretical realm. But now scientists and entrepreneurs believe they're on the cusp of building systems that will take computing to a whole new level. "The work we're doing shows it's no longer just a brute force physics experiment. It's time to start creating systems based on this science," says IBM scientist Matthias Steffen, part of a team at IBM Research that's focused on developing quantum computing to a point where it can be applied to real-world problems.
Here's Steffen explaining the latest breakthroughs:
by Brendan Hannigan, General Manager, IBM Security Systems
We have all read the news reports of company IT systems being attacked, hacked and compromised. With this comes potential loss of shareholder value, marketplace reputation and possible legal action. This is the stuff that keeps CIO's and Chief Information Security Officers (CISOs) awake at night. Continue Reading »
We have tallied your "Likes" and the results are in. The popular favorite among the IBM 5 in 5 predictions of technologies that will change the way we live and work over the next five years is Mind reading is no longer science fiction. There are some lively comments on that one, too.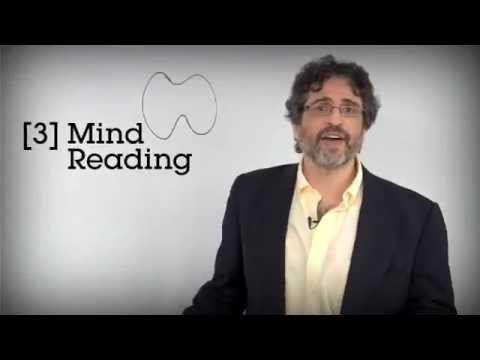 It's not too late to weigh in with your opinion, however. Watch the videos and "Like" away!
People power will come to life 
Click here to view the video and vote for this as the coolest IBM 5 in 5 prediction by clicking the "Like" button below the video.

You will never need a password again
Click here to view the video and vote for this as the coolest IBM 5 in 5 prediction by clicking the "Like" button below the video.

Mind reading is no longer science fiction
Click here to view the video and vote for this as the coolest IBM 5 in 5 prediction by clicking the "Like" button below the video.

The digital divide will cease to exist
Click here to view the video and vote for this as the coolest IBM 5 in 5 prediction by clicking the "Like" button  below the video.

Junk mail will become priority mail
Click here to view the video and vote for this as the coolest IBM 5 in 5 prediction by clicking the "Like" button below the video.


To vote for this as the coolest IBM 5 in 5 prediction, click the "Like" button below.
Read an in-depth blog post about the prediction by an IBM researcher.
Please participate in the Twitter conversation at #ibm5in5